photos by Scott Evans
"EX EVERYTHING clearly understand how to build tension in their musical arrangements…" – No Echo
No Echo is hosting the exclusive premiere of "Exiting The Vampire Castle," the newest single from Oakland, California post-hardcore quartet EX EVERYTHING preceding the release of their debut LP, Slow Change Will Pull Us Apart, out next week on Neurot Recordings.
EX EVERYTHING unites current and former members of Kowloon Walled City, Early Graves, Mercy Ties, Blowupnihilist, Less Art, and other notable Bay Area acts from the past two decades. The result of pent-up rage and even terror, Slow Change Will Pull Us Apart showcases the band's fusion of Dischord-influenced math rock and noisecore; a nuanced rage that refuses to accommodate the passive listener.
Jon Howell's percussive, angular playing is as impressive as it is baffling, with malformed chords and abstract melodies that still burrow effortlessly into your brain. Dan Sneddon's drumming is a stampede of frenetic time signatures, deceptively understated patterns and anthemic bashing, while Ben Thorne's bass roils underneath like a ship's hull scraping the ocean floor. The band's true skill, though, lies in how their instruments interlock, the structuring of movements that grow songs from rotted dirges to triumphant war cries, rhythmic tension building until a riff explodes it into something unexpected and completely satisfying. Vocalist Andre Sanabria screams like he's trying to tear the songs apart, though he manages to find moments of almost Zen-like contemplation. It's a deft and mesmerizing performance.
EX EVERYTHING recorded Slow Change Will Pull Us Apart with Scott Evans over four days in February 2022 at Sharkbite Studios in Oakland, with overdubs completed at Antisleep Audio through early 2023. The record was mixed by Evans, mastered by Amar Lal, and completed with artwork by Demian Johnson of Neurot labelmates Great Falls.
With the new song, vocalist Andre Sanabria reveals, "The song 'Exiting The Vampire Castle' is named after an essay by political and cultural theorist Mark Fisher. In that essay, Fisher argues that people on the political left will reinforce organizational solidarity by orienting around economic class, rather than identity and culture. As the third single off Slow Change Will Pull Us Apart, the song's lyrics ruminate on the essay's themes. The band invites listeners to not only come along on a sonic adventure but to act as a spark for progress long after the album is over."
No Echo writes with the song's premiere, "…what's important here is what they've built up together. EX EVERYTHING clearly understand how to build tension in their musical arrangements, melding angular guitar parts with propulsive rhythmic shifts and gruff yet clear vocals."
Listen to EX EVERYTHING's "Exiting The Vampire Castle" first only at No Echo RIGHT HERE.
Neurot Recordings will release Slow Change Will Pull Us Apart next Friday, November 10th on Black And Red Marble LP, CD, and digital platforms. Find preorders and presaves where both prior singles are playing HERE and watch the "Detonation In The Public Sphere" video HERE.
Directly in conjunction with the release of the new LP, EX EVERYTHING will play four shows in the Pacific Northwest beginning with a record release show in Albany on November 9th, followed by shows in Portland on the 10th, Seattle on the 11th, and Tacoma on the 12th. See the confirmed dates below and watch for additional live excursions to be posted as Slow Change Will Pull Us Apart draws near.
EX EVERYTHING Live:
11/09/2023 The Ivy Room – Albany, CA *record release show
11/10/2023 Kenton Club – Portland, OR
11/11/2023 Southgate Roller Rink – Seattle, WA
11/12/2023 New Frontier Lounge – Tacoma, WA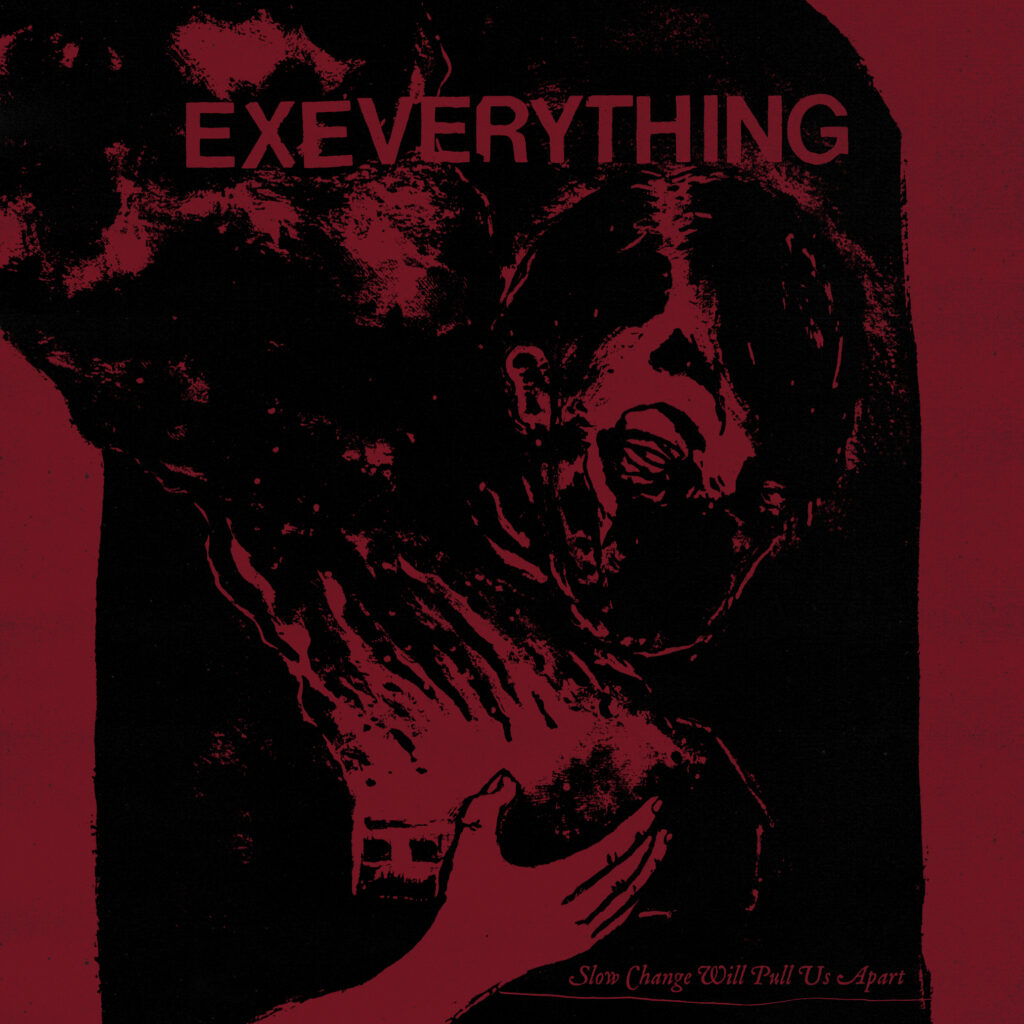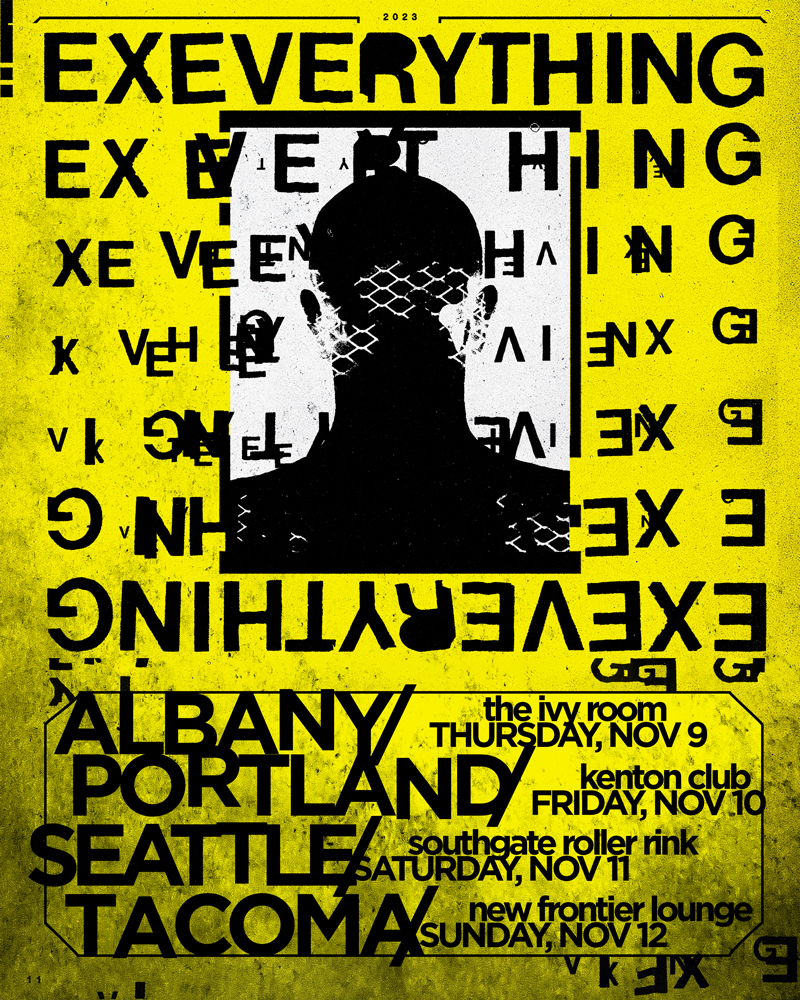 https://exeverything.bandcamp.com
https://www.instagram.com/_exeverything
https://www.neurotrecordings.com
https://www.facebook.com/neurotrecordings
https://twitter.com/OfficialNeurot
https://neurotrecordings.bandcamp.com
https://www.instagram.com/neurotrecordings