"…their most daring and expansive work…" — Decibel
Hypnagogia, the long-anticipated new full-length from Garden State death/funeral doom collective EVOKEN, is out today via Profound Lore.
Their first new output in six long years, Hypnagogia was recorded, mixed, and mastered at Sound Spa Studios in New Jersey by Steven DeAcutis and comes bound in the artwork of Adam Burke (Artificial Brain, Mos Generator, Hooded Menace).
If you missed it, check out a recent interview with guitarist Chris Molinari, courtesy of Kerrang!, HERE.
Hypnagogia is available on CD, 2xLP, and digital formats via Profound Lore Records. For orders, go to THIS LOCATION.
In celebration of the release of Hypnagogia, EVOKEN will play a special show on November 16th at Brooklyn Bazaar alongside Runemagick and Encoffination with future live performances to be announced in the weeks to come.
EVOKEN:
11/16/2018 Brooklyn Bazaar – Brooklyn, NY [tickets]
Known as one of the founding fathers of the American death/funeral doom metal scene, New Jersey's EVOKEN have been a long-standing pillar over the band's twenty-five-year pillage. The follow-up to their landmark Atra Mors full-length, Hypnagogia is a towering monolith that develops and redefines the band's sound. Pushing both their penchant for grandiose melodicism and their trademark aura of pulverizing, unparalleled heaviness even more, it is the base of this repercussion that makes Hypnagogia one of the most intense, compelling, and soul crushing EVOKEN listening experiences yet; one of euphoria, desperation, and hopelessness.
Hypnagogia also sees EVOKEN delve into their first concept album. Relays drummer Vince Verkay of the themes and lyrics surrounding the record, "Hypnagogia is based around World War I and its physiological impact on those who fought. It's used metaphorically about events that impacted me the past three years, which I will keep to myself. But the story behind this World War I theme is based on a soldier who was so bitter about being lied to and is losing his life. He's wounded in battle and decides to write a journal of his final hours, describing what he sees and what he feels as his life is slipping away. Feeling cheated, he makes a pact with a sadistic god that he can leave a part of his soul, which contains all of his suffering, within this journal. To feel some sort of vengeance, anyone who reads this journal releases that part of his soul and it attaches itself to the reader like a host. Each emotion being experienced as if they too where there. As the reader descends into a deep despair, they cannot handle this suffering, deciding to take their own life. Once gone, that part of their soul, containing all the misery is taken by the writer's misery-laden soul and attaches itself to this journal again, increasing its powerful grip onto the next reader and each time its read with its power increasing."
"The long-running New Jersey staple has established an impressive legacy thus far of subtly melodic brutality, anchored on the guitar and drum work of original members John Paradiso and Vince Verkay. Just like the band's sound, EVOKEN efforts are never rushed – their last album dropped in 2012 – which is probably the reason why each have been so compelling and well-crafted." – Revolver
"Hypnagogia represents yet another successful shift in the catalog of New Jersey quintet. Following the release of their 2012 masterpiece Atra Mors, their first work with Chris Molinari on lead guitar, bands around the globe began to shift their sounds in order to match the album's. While Atra Mors was an exercise in the scenic beauty that can be funeral doom, Hypnagogia uses adept rhythmic shifts to herald a more classical Swedish…" — Kerrang!
"A quarter century after defining funeral doom, EVOKEN redefines it with the evocative Hypnagogia. The changes are as subtle as the gradual pace of a glacier, but the results are as profound as the cavernous valleys they leave behind." — New Noise
"EVOKEN's ever-so-slight evolution brings a freshness to a band that has managed to maintain an extremely high level and deft touch playing such barren music for a very long time." — Last Rites
"Monumental and powerful…" — Metal Reviews
"EVOKEN's most relevant record since Antithesis of Light, and proof that bands can reinvent themselves in subtle ways over the course of a quarter of a century, while staying true to their own sound." — Evening Of Light
"This album not only finds the band continuing to progress, but it gets better with each listen. It will please long-time fans with enough familiar sounds to make their journey forward into new territory an easy transition…" — No Clean Singing
"True masters of their art, EVOKEN have proved yet again, that they are among the leaders of doom. There are few bands that are capable of delivering such emotion with their music." — The Void Report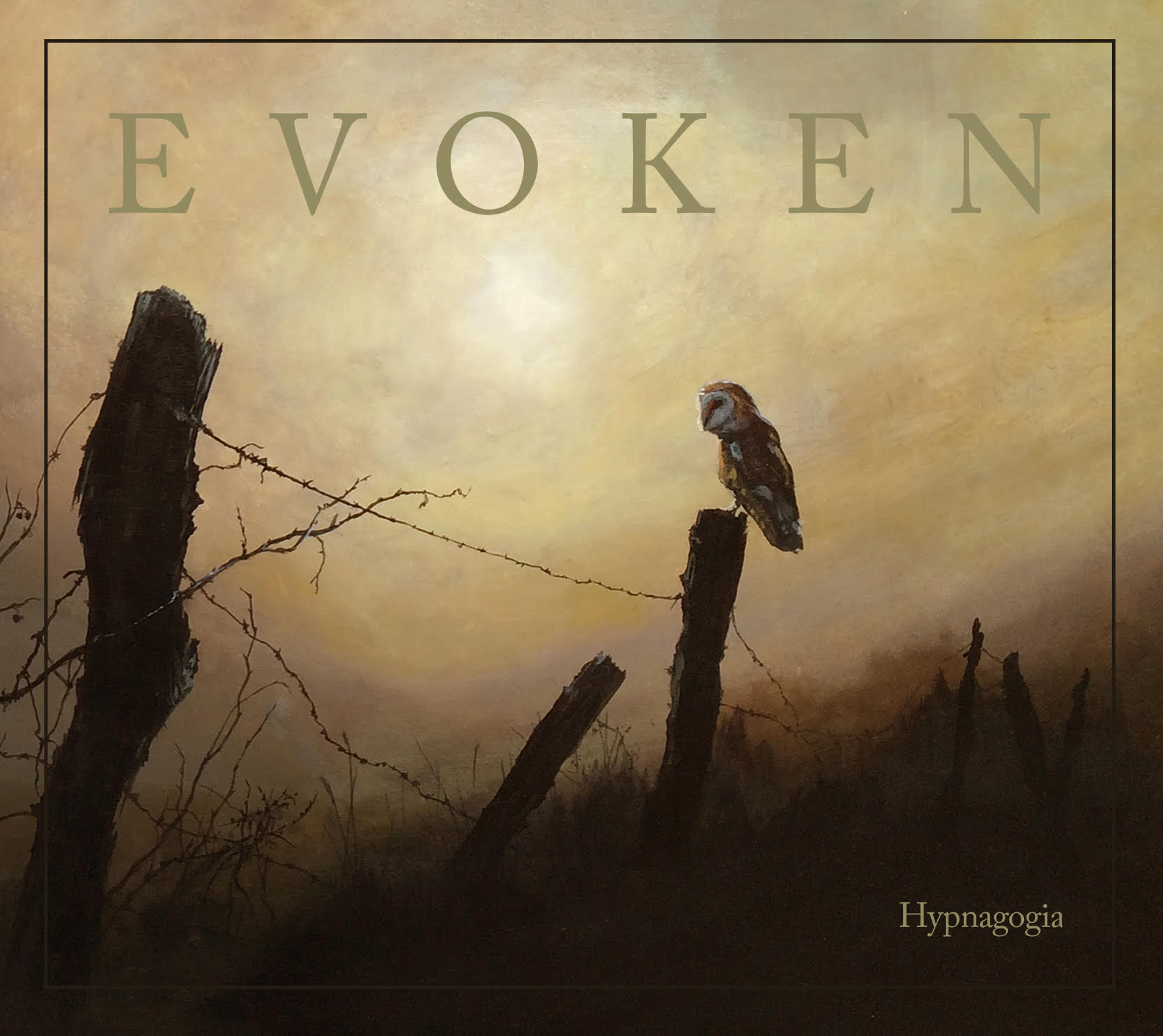 https://www.facebook.com/evokenhell
http://www.profoundlorerecords.com
http://www.facebook.com/profoundlorerecords
http://www.profoundlorerecords.bandcamp.com
https://www.instagram.com/profoundlorerecords