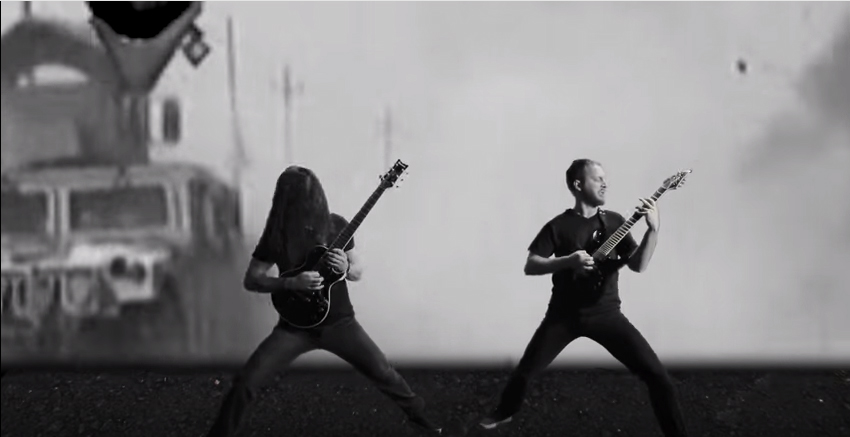 Today, the rage-bringers at Itdjents.com are pleased to premiere ESCHATON's visual accompaniment to "The Beast Is Awakened." The track comes by way of the band's spine-twisting Sentinel Apocalypse full-length released through Unique Leader last year.
Captured at drummer Darren Cesca's House Of Grind Studios in southern Connecticut, Sentinel Apocalypse is a relentlessly abrasive exercise in technical agility and blatant aggression boasting eleven tracks of methodical guitar sweeps, fierce drum incursions and dominating vocal tirades for fans of the twisted craftings of bands like Carnifex, The Faceless, Necrophagist, The Black Dahlia Murder, and Beneath The Massacre.
"'The Beast Is Awakened' is an attempt to illustrate mankind's metamorphosis into savage and destructive animals that is the result of the perpetual struggle between man's obsession with power and inextinguishable thirst for freedom," elaborates the band of the track. "Some would rather face death than oppression while others will stop at nothing to maintain control, resulting in a cycle of horrific acts that represent the worst of who we are as a species. The video's producer, Miceli Productions LLC, went to great lengths to capture the chaotic and violent nature of the song, but also the energy and technicality of the band's performance. The goal was to blend dynamic angles, post production effects, war footage and editing techniques to give the viewer an intense and captivating experience."
"The Beast Is Awakened" and you're invited to watch RIGHT HERE.
A theological term that refers to the world during the post historic era of God's overt apocalyptic reign, immediately preceding the end of the world, ESCHATON was founded in 2007 near Providence, Rhode Island and manifests a uniquely belligerent, stand-alone sound that's at once harsh and procedural yet wholly-enthralling. ESCHATON features vocalist Jason Viteri, guitarist brothers Joshua and Jared Berry, bassist Pat Pattison and drummer Darren Cesca (Pillory, Arsis, Goratory, Incinerate).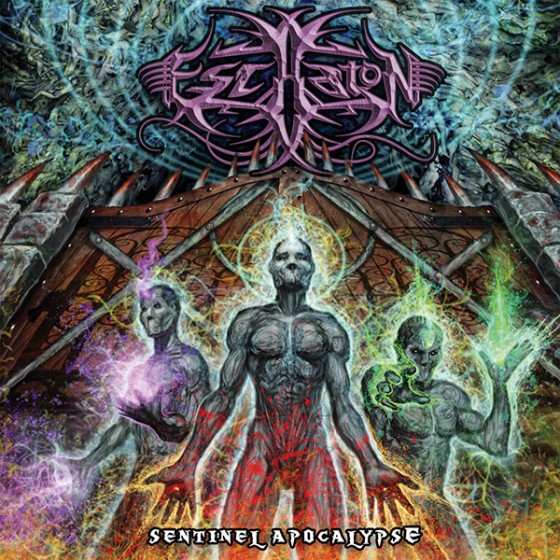 Sentinel Apocalypse is out now on Unique Leader Records. To order your copy go to THIS LOCATION.
http://www.facebook.com/eschatonmetal
http://www.uniqueleader.com
http://www.facebook.com/UniqueLeaderRecords
http://www.twitter.com/UniqueLeaderRec
http://www.youtube.com/uniqueleaderrecords