Iter Itineris III is the impending new release from experimental drone collaboration EPOS NEMO LATROCINIUM. The third in the series of albums from the project, Iter Itineris III was recorded by Doug Haire at the Jack Straw Cultural Center in Seattle, Washington and features guest master percussionist Tatsuya Nakatani with veteran Seattle electronic and experimental artist Noisepoetnobody (Casey Chittenden Jones), and pianist and vocalist Joy Von Spain (Eye Of Nix).
"We were elated to work with Tatsuya Nakatani for this new album," relays Von Spain of the project. "He brings years of mastery to the ensemble, with a finely-honed sense of dynamics, timbre, and emotion. We're so glad to present this work to our listeners and hope you find it to be an unexpected journey."
EPOS NEMO LATROCINIUM's Iter Itineris III will see release on LP on April 28th via Scry Recordings. In advance if its release, New Noise Magazine is streaming the record in its curious entirety.
Preorder EPOS NEMO LATROCINIUM's Iter Itineris III at THIS LOCATION.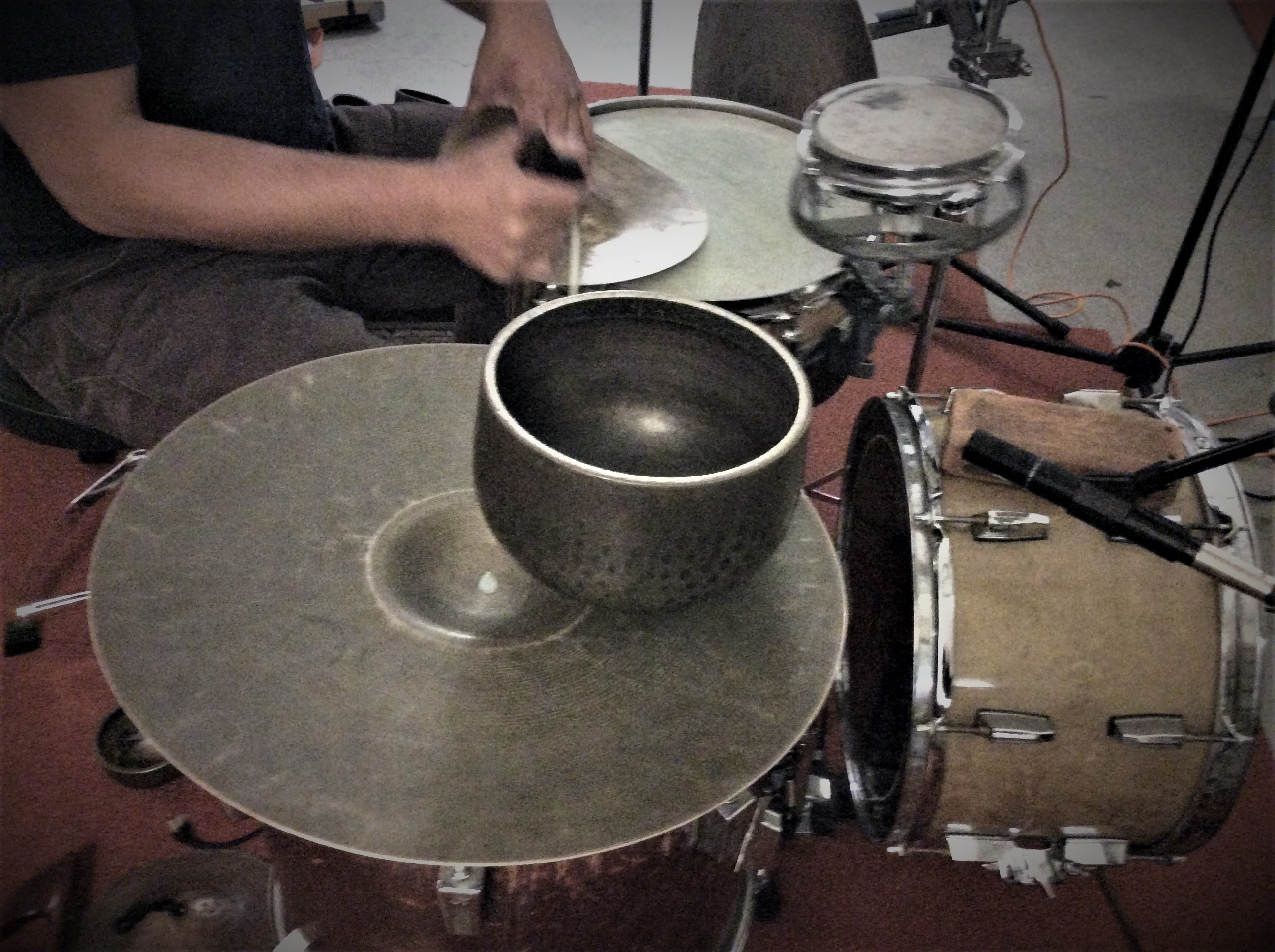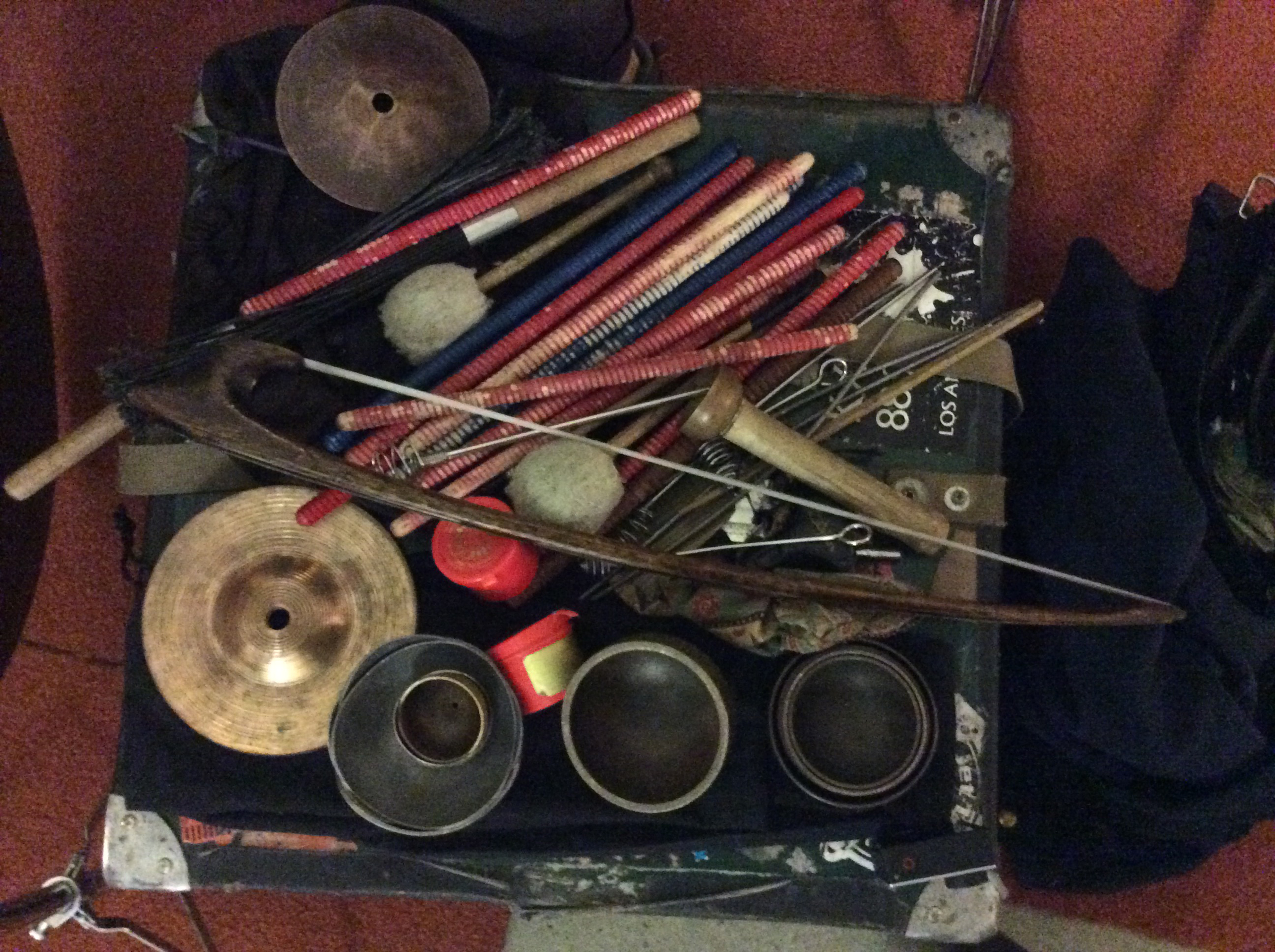 Tatsuya Nakatani is a Japanese avant-garde percussionist and acoustic sound artist. Based in the Truth Or Consequences, New Mexico, he has released over eighty recordings and tours internationally. Performing solo, in collaboration, and with his Nakatani Gong Orchestra (NGO) project he plays over one hundred concerts a year. With his adapted Gong and handcrafted Kobo bow, Nakatani has developed his own unique instrumentation. A master of new sounds and extended technique; he sculpts a transformative, intense, expressive sound that engages improvised and experimental music while resisting genre.
For well over fifteen years, Casey Chittenden Jones has been soundtracking the collapse of civilization under the moniker Noisepoetnobody. Utilizing homemade instruments and modular synthesizers to create haunting, discordant, and broken sounds to express the need for creativity in a dying ecosystem. Specializing in underground venues, bars, art galleries, abandon buildings and illegal DIY spaces. Always seeking to promote mental deprogramming through anti-commercial sonic immersion. Each set is a one-of-a-kind exchange of energy employing analog electronics and improvised inspirations via speaker cones. Most commonly associated with the genres experimental, minimalism, noise, industrial, drone, and in Butoh accompaniment, his solo works and collaborations have been released by Lens Records and Public Eyesore, among others. He has participated in numerous festivals including NorCal Noise Fest, Eugene Noise Fest and the Olympia Experimental Music Festival.
Joy Von Spain is a Seattle-based vocalist and instrumentalist (Eye Of Nix, To End It All). As a student, she learned composition and orchestration with Donald Erb, and early music with members of Sequentia and the Baltimore Consort. Now primarily playing experimental metal and death industrial, she has also worked with Butoh performers for the last decade, utilizing vocals, keyboards, or drums. Von Spain has appeared in various projects at Denver Noise Fest, Titwrench Fest, Thirst For Light, and in the Nakatani Gong Orchestra.
"Music is one of the most universal experiences in the world, as it's ability to connect people and cultures is uncanny to many other methods. Bringing together three unique musicians, Tatsuya Nakatani, Casey Chittenden Jonesm and Joy Van Spain, the collaboration effort of EPOS NEMO LATROCINIUM is something altogether unique and exciting." — Punk In Wonderland
"…a breathtaking and strangely meditative track, yet still dissonant enough to be called 'noise' in some capacity. More accurately, it's operatic dark ambient of some sort, not unlike the prettier compositions of Sunn O))). It's powerful, even spiritual sounding." — Treble of "Vocalise"
http://www.scryrecordings.com
http://www.facebook.com/scryrecordings