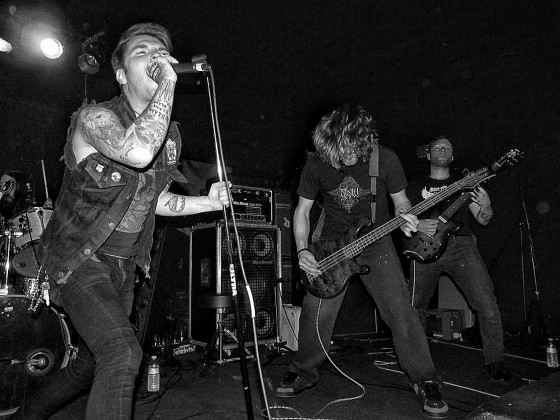 Portland, Oregon funeral doom ensemble EPHEMEROS is pleased to announce their unholy union with Seventh Rule Recordings for the impending unleashing of their debut full-length, All Hail Corrosion.
Formed in 2010, EPHEMEROS features members of Nux Vomica, Graves At Sea, Elitist, and Bastard Feast. Their All Hail Corrosion offering was tracked and mixed by Fester (Atriarch, Stoneburner) at Haywire Studios, mastered by Brad Boatright (Sleep, From Ashes Rise, Nails) at Audiosiege Engineering and offers up three diseased tracks in forty dismal minutes. Slow, depressive harmonies are punctuated by growled and chanted vocal tirades centered around the decay of humanity. Both physically and emotionally traumatic, EPHEMEROS will appeal to the black-souled fans of Mournful Congregation, Loss, and Asunder.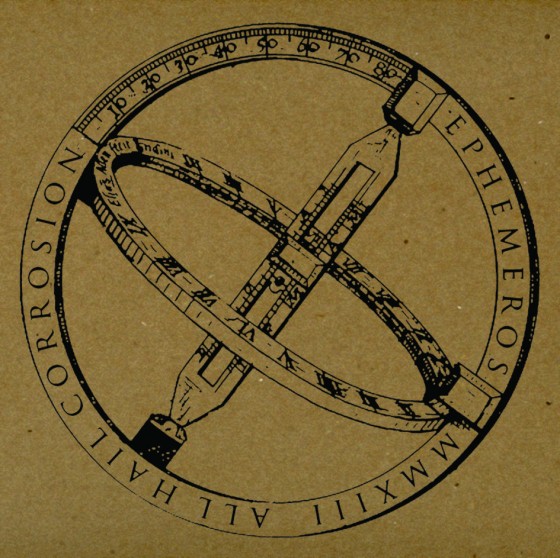 All Hail Corrosion Track-Listing:
1. All Hail Corrosion
2. Stillborn Workhorse
3. Soilbringer
All Hail Corrosion will be released on CD and digitally via Seventh Rule on August 20, 2013 and on vinyl by Parasitic Records. In the meantime, West Coast gloom enthusiasts can experience the band's sonic decay live next month, with more dates moving Eastward in the Fall.
EPHEMEROS Live Rituals:
7/05/2013 Highline – Seattle,WA w/ Bell Witch, Anhedonist
7/06/2013 Branx – Portland, OR w/ Hail, Shadow of the Torturer, Druden
7/18/2013 1078 Gallery – Chico, CA w/ Amarok
7/19/2013 Metro – Oakland w/ Larvae
7/20/2013 Hemlock – San Francisco, CA w/ Wild Hunt, Ionophore, Thoabath
7/21/2013 The Ink Annex – Eureka, CA w/ This Is Not Earth
7/25/2013 Megaton Haus – Portland, OR w/ Lycus, Usnea, Megaton Leviathan
The morose souls of EPHEMEROS:
Garrett Bagniefski – Bass
Chuck Watkins – Drums
Joshua Greene – Vocals
Jesse Aspy – Guitar
Chris Trumpower – Guitar
"Funeral doom excursions with more energy than the genre usually commands." – Invisible Oranges
https://www.facebook.com/Ephemeros
http://www.seventhrule.com