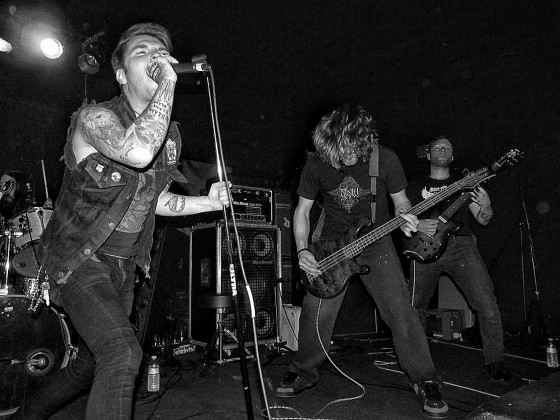 Portland death doom collective, EPHEMEROS, is pleased to announce the wax edition of their critically-fawned upon, frown-maker, All Hail Corrosion.
Initially unleashed on CD via Seventh Rule Recordings in 2013, All Hail Corrosion was tracked and mixed by Fester (Atriarch, Stoneburner) at Haywire Studios, mastered by Brad Boatright (Sleep, From Ashes Rise, Nails) at Audiosiege Engineering and bestows its listeners with forty traumatic minutes of measured depressive harmonies, soul-crushing growls and haunting chants centered around the imminent decay of humanity. Nodding its heavy, sullen head to the likes of Mournful Congregation, Loss and Asunder whilst delving into deeper, darker, more acerbic death/sludge territory All Hail Corrosion is a gutting onslaught of slow, suffocating riffs, scorned vocals and a profound sense of misery, one that Pitchfork dubbed, "the sonic equivalent of oxidizing razors and toppling gravestones," Echoes And Dust likened to, "the soundtrack to one of those nights you're reaching for a bottle or hallucinating a life you never lived and/or never fucking wanted" and Cvlt Nation commended for being, "so simple yet so overwhelming in its emotional structure and ritualistic vibrations."
All Hail Corrosion is now available to bring you down on limited edition vinyl, courtesy of Parasitic Records. Contained to 500 copies, the record comes on standard black wax with chipboard jacket a double sided insert and is sure to rumble the infrastructure of your home upon first listen.
Order your copy today HERE.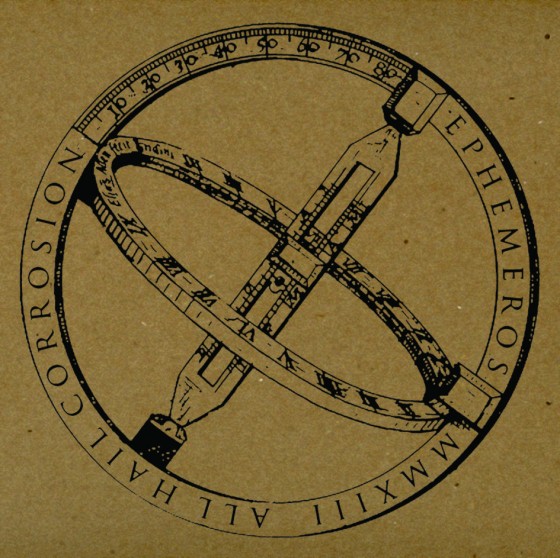 https://www.facebook.com/Ephemeros
http://www.parasiticrecords.bigcartel.com