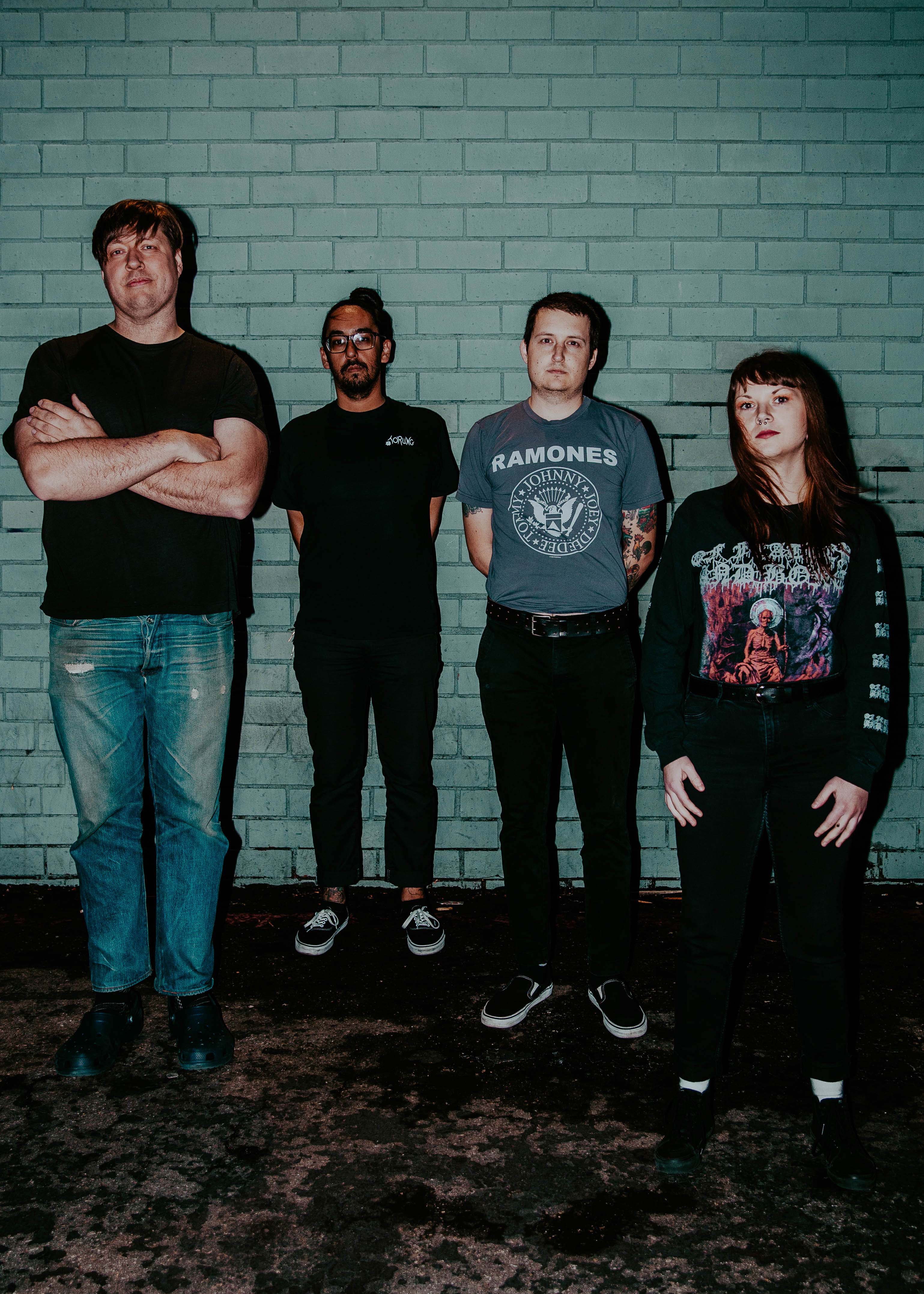 photo by Erica Lauren
Los Angeles hardcore punk quartet ENTRY will perform live for the first time since the ongoing global pandemic began, presenting a livestream set this Sunday.
ENTRY released their riotous debut LP, Detriment, through Southern Lord in July to widespread acclaim from fans and media alike. Compact and ferocious, Detriment is a diverse album and a breath of fresh air to the genre. The debut showcases their appreciation for different aspects of punk and hardcore, and their imaginative songwriting that is condensed into nine succinct musical statements of intent. As a collective, ENTRY firmly believes in the power of punk and the uniting nature of music, and with Detriment, they reflect themselves and their community with integrity and authenticity. Detriment was recorded in Los Angeles by the band's Sean Sakamoto and Christopher Dwyer, mixed by Christopher Dwyer, and mastered by Will Killingsworth at Dead Air Studios. The album is completed with photography by Katie Krulock and layout by Emma Maatman.
ENTRY will perform a livestream set this Sunday, September 20th at 4:00pm Pacific via SOS Booking's Sunday Matinees series on Twitch.tv. During this performance, ENTRY will perform their entire Detriment album, and the set will be joined by a Sin + Passion live set and DJ set by Nate And Friends.
Join the party from home and watch ENTRY's live set at THIS LOCATION!
Detriment is available through Southern Lord Recordings on vinyl and digital through Bandcamp HERE, the label's US webshop HERE, the Euro webshop HERE, and through all digital providers.
ENTRY started as a project between Sara G and Clayton Stevens inspired by the likes of Discharge, Minor Threat, Converge, Tragedy, The Cramps, and The Exploited. The punk community at large is as inspiring as it has ever been to them. Bassist Sean Sakamoto plays in the indie pop band Sheer and is a recording engineer in Los Angeles, where drummer Chris Dwyer is also a recording engineer. Sara's musical origins come from punk bands in Pennsylvania, and Clayton also continues to play guitar in Touché Amoré on Epitaph Records. The band has played the Olympia Hardcore Festival, and Ceremony's Homesick Festival in Los Angeles, and has opened for bands like Career Suicide, Krimewatch, Sunn O))), Dangers, Despise You, Sect, and Show Me The Body.
"Fierce, energetic hardcore from Los Angeles. The band's 80s-inspired-yet-modern hardcore sound recalls peak-era Ceremony and other bands from the late-aughts surge of similar bands." – Decibel Magazine
"ENTRY's sound is a particularly grimy take on basement punk, one that occasionally lurches from crusty D-beat into something that resembles black metal. Vocalist Sara G delivers every throat-scraping roar with total conviction, and the band keeps its riffs coated in mud and slime." – Stereogum
"The band cite such influences as Discharge, Minor Threat, Converge, Tragedy, The Cramps, and The Exploited, and you can definitely hear that kind of stuff coming through in their dark, heavy, whiplash-inducing hardcore… It's the perfect vessel for the rage and despair that vocalist Sara G delivers with pure venom." – BrooklynVegan
"…they exist to play some of the most ripping and diverse hardcore out there… It's fast, furious and to the point, but still manages to find time to be diverse. It's a credit to the band, that they can pack so many different musical ideas into such a short run time. This isn't your standard, by-the-numbers hardcore." – New Noise Magazine
"…ENTRY travels back through time to the original state of the punk and hardcore scenes. The spirit of Discharge and Minor Threat, with a touch of the crust ethic displayed by the likes of Tragedy and the off-kilter early days of Converge, are all blended into a condensed form and unleashed through maximum projection… feral punk, with an old-school ethos yet modern flourishes." – PopMatters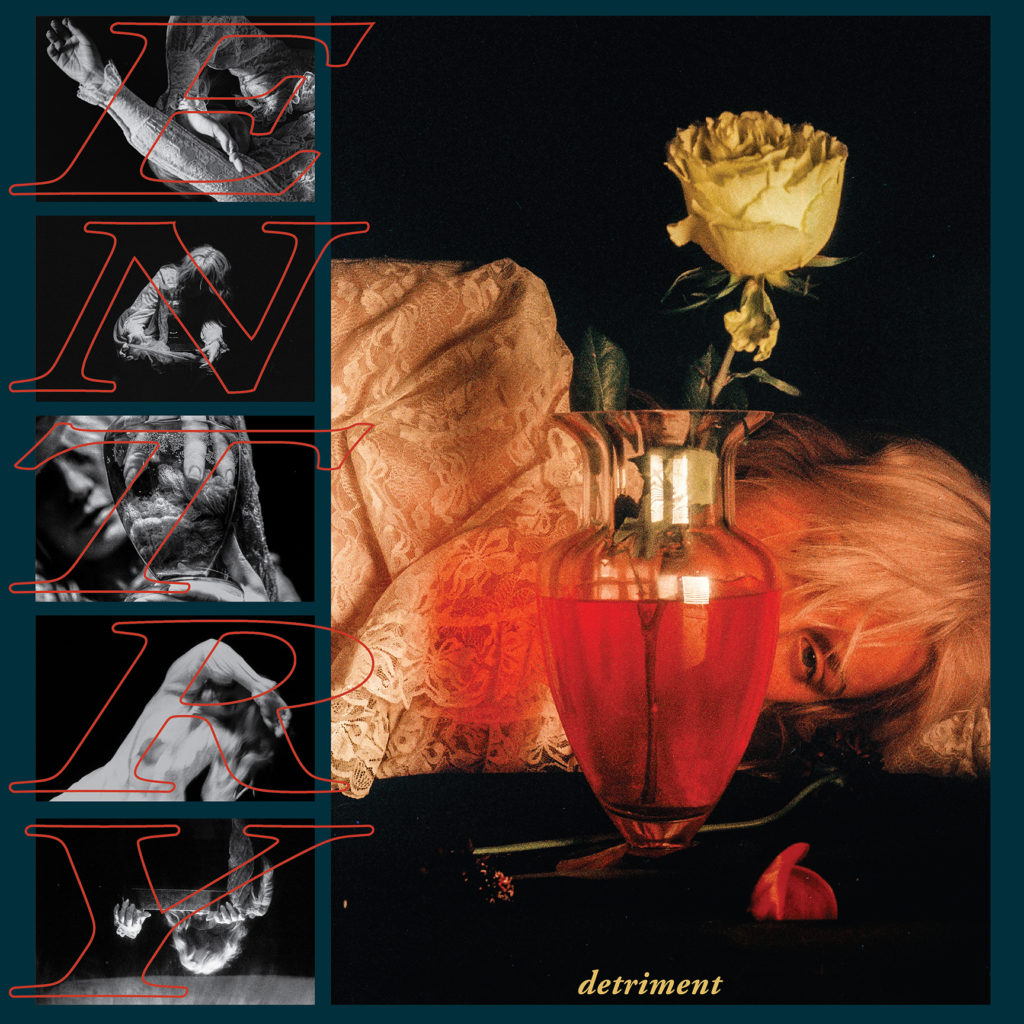 https://www.facebook.com/Entryband
https://www.instagram.com/entryband
https://entry.bandcamp.com
http://www.southernlord.com
http://southernlord.bandcamp.com
http://twitter.com/twatterlord
https://www.facebook.com/SLadmin
https://www.instagram.com/southernlordrecords