ENTERPRISE EARTH will host a special Gimme Metal guest DJ special this Monday, October 19th at 11:00am EST / 8:00am PST. The band's own Gabe Mangold will be typing along in the live chat with listeners. Don't miss it! Visit http://www.gimmemetal.com.
ENTERPRISE EARTH released their Foundations Of Bones EP this past June via Entertainment One (eOne). Delivering brand new bruiser "Foundations Of Bones," as well as two cover tunes – Necrophagist's "Fermented Offal Discharge" and Lamb Of God's "Now You've Got Something To Die For" – an acoustic version of "There Is No Tomorrow" from their previously released Luciferous LP, and an instrumental edition of the title track, the surprise EP serves as a teaser to the work being composed for their forthcoming LP. Foundation Of Bones also marks the band's first ever self-produced output.
View ENTERPRISE EARTH's quarantine-filmed playthrough of the instrumental version of "Foundation Of Bones," as well as clips of the official title track, the acoustic version of "There Is No Tomorrow," and the Necrophagist and Lamb Of God covers HERE.
Purchase Foundation Of Bones at THIS LOCATION where the EP can be streamed in full. Visit the ENTERPRISE EARTH webstore at THIS LOCATION.
Founded in 2014 by ex-Infant Annihilator vocalist Dan Watson and ex-Takeover guitarist BJ Sampson, ENTERPRISE EARTH takes its name from a confluence of Illuminati and other conspiracy theories. The band released their critically lauded Luciferous full-length last Spring via Entertainment One (eOne) / Good Fight Music. Produced and mixed by Jason Suecof (The Black Dahlia Murder, Whitechapel, Job For A Cowboy, Carnifex), Luciferous showcases a band committed to the brutal audio onslaught and proficient excellence. The band's authentic death metal precision and technical might is unquestionable, as evidenced by their ravenous live delivery. True road warriors, ENTERPRISE EARTH has teamed with contemporaries like Dying Fetus, Whitechapel, Chelsea Grin, Thy Art Is Murder, Carnifex, Oceano, and Winds Of Plague, and joined the Summer Slaughter Tour with iconic genre trailblazers like Cannibal Corpse, Nile, and Suffocation.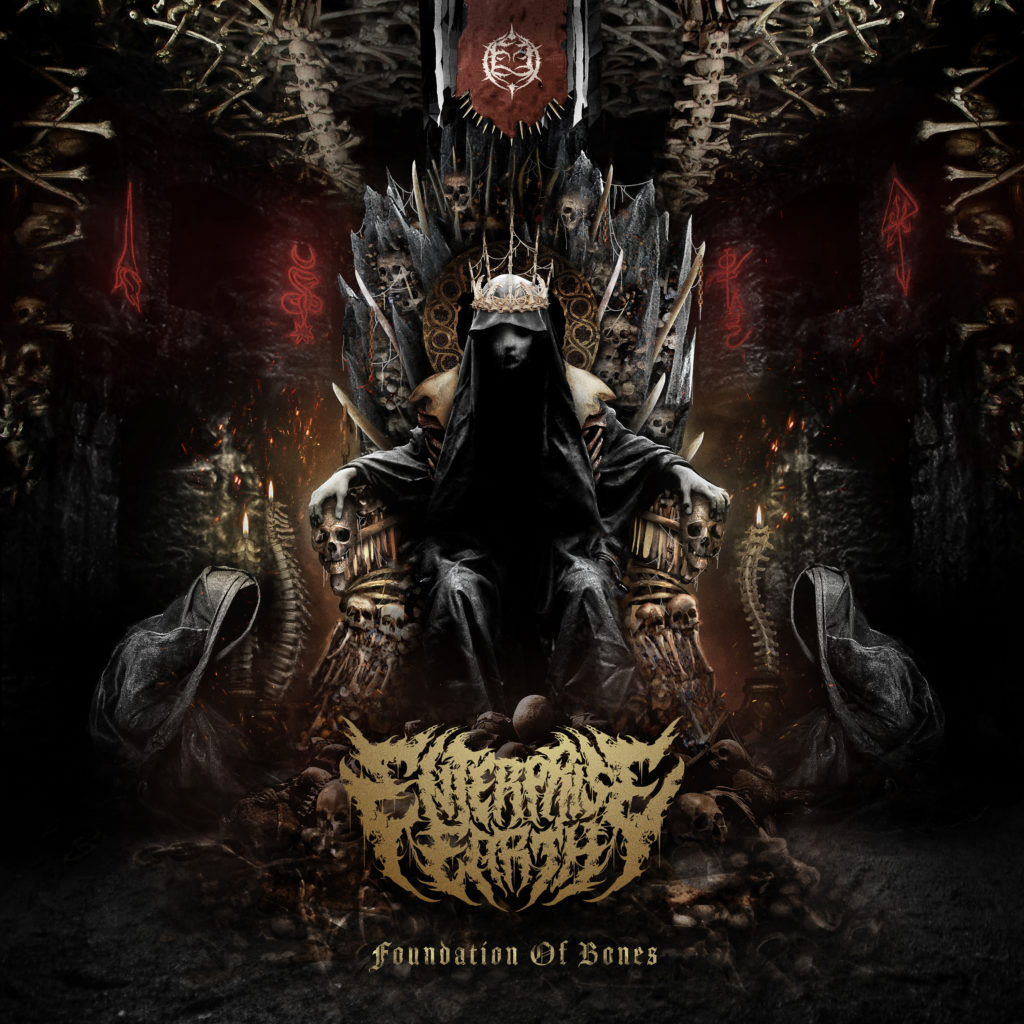 http://enterpriseearthband.com
http://www.facebook.com/enterpriseearthband
http://twitter.com/EEarthBand
http://www.instagram.com/enterpriseearth/?hl=en
http://www.entertainmentone.com
http://www.facebook.com/eOneMusicUS
http://twitter.com/eonemusicus
http://www.instagram.com/eone_music