[photos by Tom Barbee]
WAR Records prepares to release the At The Walls LP from Richmond-based crossover killers ENFORCED, now confirmed for release in July. An early precursor from the deadly LP has been issued in the form of lead single, "Skinned Alive" – which features guest vocals from Dwid Hellion of Integrity, who also created the album's cover art.
ENFORCED's At The Walls LP features a remixed and remastered version of the 2017 demo and their "Retaliation" promo, and introduces two brand new songs to the mix. All tracks were recorded by Bob Quirk and mixed and mastered by Arthur Rizk (Power Trip, Cavalera Conspiracy, Candy).
"Skinned Alive" makes its way into the public domain through an exclusive stream at Revolver Magazine, who calls the song, "a ripping crossover track that recalls Cause For Alarm–era Agnostic Front, Best Wishes–era Cro-Mags, Nuclear Assault, early Kreator and more. The choice of Dwid for the track was a perfect one, as his shredded voice adds a particularly suffocating layer of fury to the entirety of the cut."
ENFORCED vocalist Knox states, "'Skinned Alive' focuses on reactionary behavior and reactionary thinking. The overarching machinations at work, what people should be focusing on, marches on unopposed while people become instantly outraged at petty differences and squabble while a growing threat looms. The lyrics stress about how inconsequential many of these differences are and how we could easily be steamrolled and ripped apart by authoritarianism."
On working with Dwid Hellion for the release, guitarist Will Wagstaff offers, "Working with Dwid was awesome. It's always great to get input and collaborate with someone who has more experience than you. Integrity was an insanely influential band for me getting into hardcore and metal, so to get to work with him and having him do the artwork was absolutely perfect." Knox adds, "Dwid was an absolute pleasure to work with. As a lifelong Integrity fan, it was such an experience working alongside a personal hero of mine for the album artwork and the back-and-forth with the lyrics. Dwid was into what we wanted to achieve and hit all levels with the artwork and vocal delivery. I couldn't be happier with what he gave us, and I hope to collaborate more in the future."
Stream ENFORCED's "Skinned Alive" featuring Dwid Hellion at Revolver Magazine RIGHT HERE.
Expect nothing but total war on stage from ENFORCED as the band explodes into 2019; a must-hear for fans of classic crossover/thrash from Nuclear Assault, Demolition Hammer, and Devastation, as well as modern shredders Skeletal Remains, Foreseen, and War Hungry.
WAR Records will release At The Walls on LP and digital platforms on July 12th. Preorders are now available at the label webshop HERE and via Bandcamp HERE.
Fresh off their tour supporting Sacred Reich, Iron Reagan, and Leeway across the US in May, ENFORCED will announce new tour dates in support of the LP over the months ahead. Watch for updates to be posted shortly.
ENFORCED Live:
7/08/2019 Cary St Cafe – Richmond, VA w/ Gazm, Deviant, Itch
Formed in 2016, ENFORCED picks up where Sepultura and Cro-Mags left off and infuses their own volatile, hardcore fury into the hardcore/thrash crossover sound of the late '80s. Fronted by a voice that could only belong to that of a madman and unloading nonstop blazing riffs and pummeling breakdowns in every track, the band demolishes everything in their path, leaving a trail of smoldering wreckage and pure decimation anywhere they perform.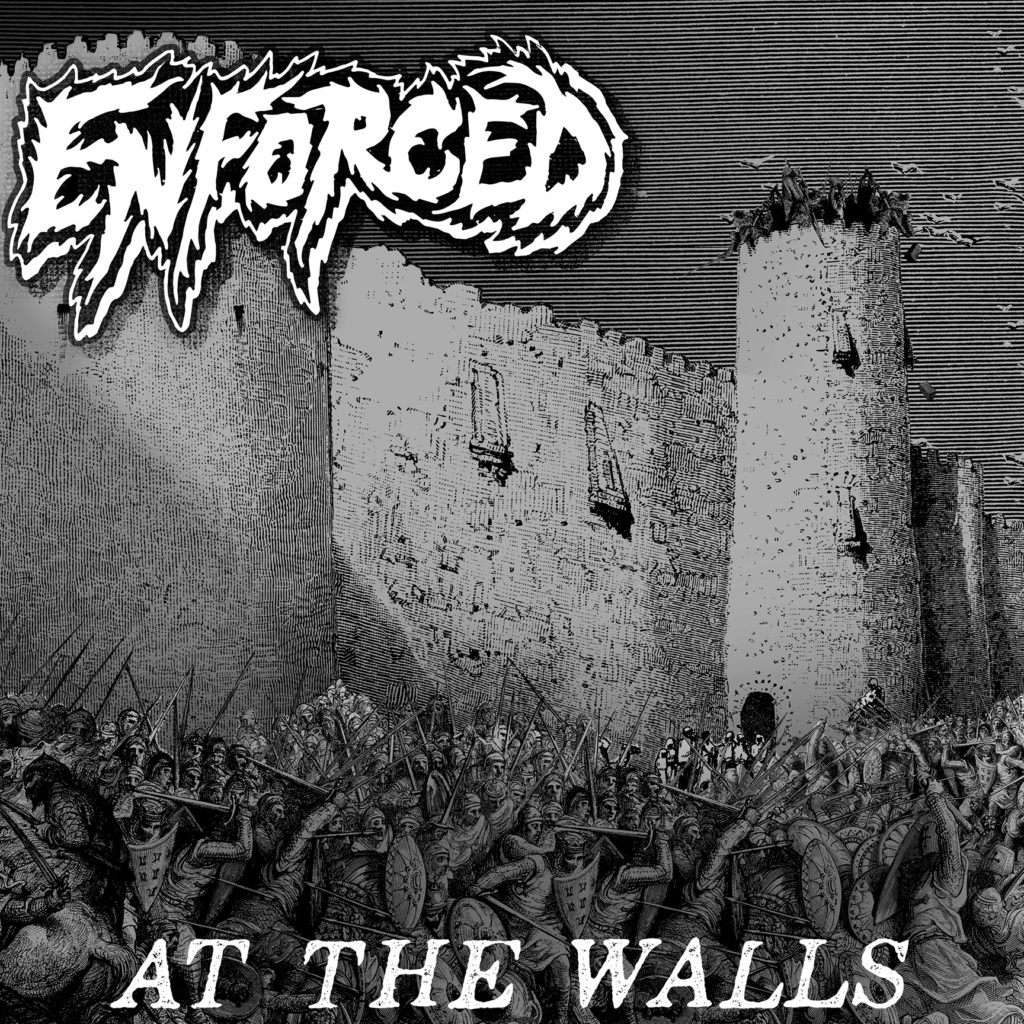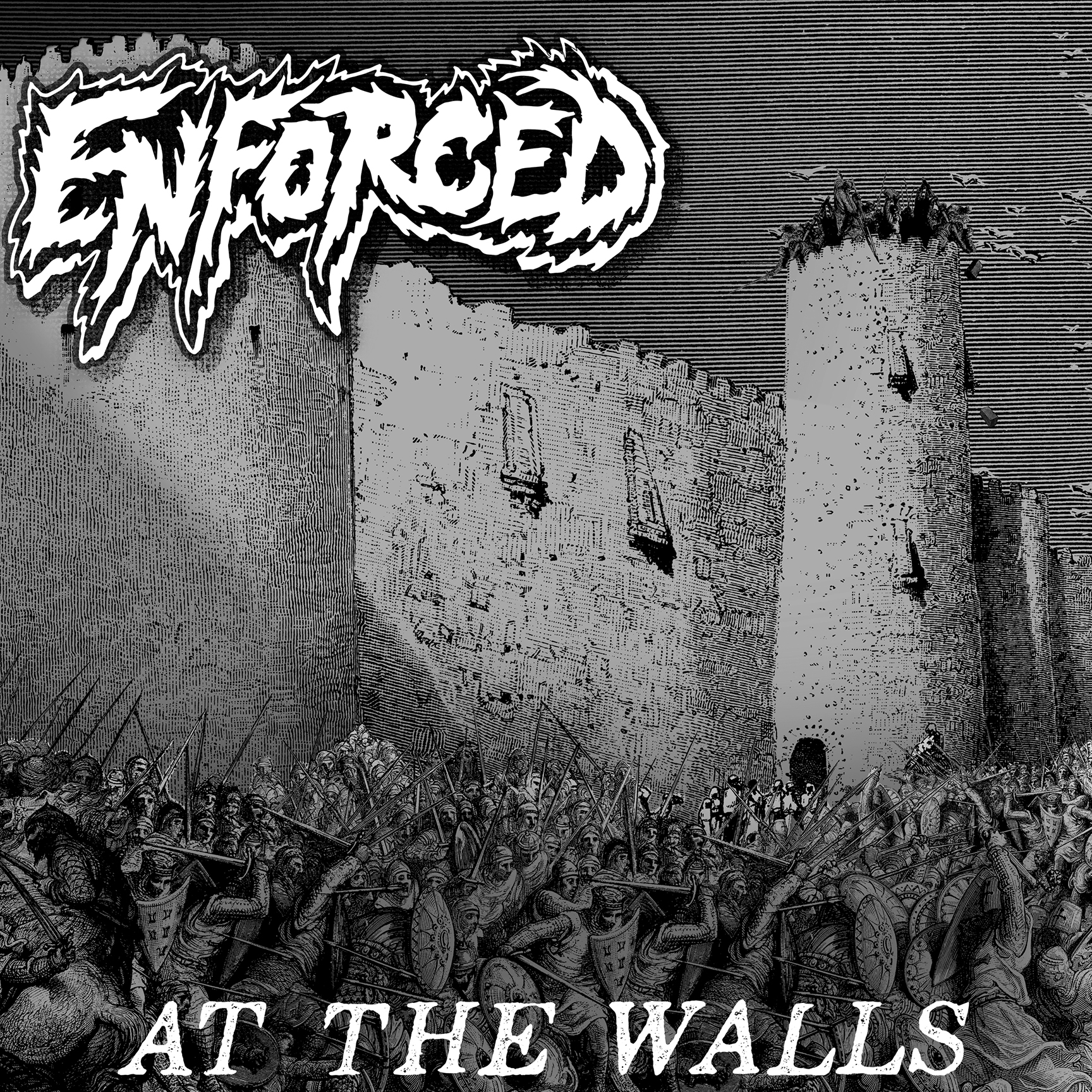 https://www.facebook.com/enforcedrva
https://enforced.bandcamp.com
http://www.war-rec.com
http://www.facebook.com/WARRECORDS.HC
http://www.instagram.com/WARRECORDS
http://www.twitter.com/WARRECORDS1