[photo by Morgan Parrish]
Following the WAR Records summer release of their debut LP, At The Walls, Virginia crossover quintet ENFORCED announces a run of Eastern North American fall tour dates with High Command.
At The Walls features a remixed and remastered version of ENFORCED's 2017 demo and their "Retaliation" promo, and introduces two brand new songs. All tracks were recorded by Bob Quirk and mixed and mastered by Arthur Rizk (Power Trip, Cavalera Conspiracy, Candy), and the album's cover art was created by Dwid Hellion (Integrity, Psywarfare) who makes a guest appearance on the track "Skinned Alive."
Following their East Coast tour with Sacred Reich, Iron Reagan, and Leeway in May, ENFORCED has shared the stage with Accused AD, Red Death, Ekulu, and others on local one-off shows throughout the summer. Now, the band announces their next widespread live excursion in support of At The Walls, this time with Massachusetts-based High Command. Beginning October 18th in ENFORCED's hometown of Richmond, the At The Walls Of Desolation Tour 2019 will bulldoze northward through the Northeast US and into Canada before coming to a smoldering finale in High Command's hometown of Worcester on November 2nd.
At The Walls is out now through WAR Records on vinyl and digital formats through the label webshop HERE and Bandcamp HERE.
ENFORCED At The Walls Of Desolation Tour 2019 w/ High Command:
10/18/2019 Wonderland – Richmond, VA
10/19/2019 Maywood – Raleigh, NC
10/20/2019 Raindogs – Jacksonville, FL
10/21/2019 Night Moves – Tallahassee, FL
10/22/2019 Poor Boys – New Orleans, LA
10/23/2019 The Firehouse – Birmingham, AL
10/24/2019 Caledonia Lounge – Athens, GA
10/25/2019 Hi Tone – Memphis, TN
10/26/2019 Subterranean – Chicago, IL
10/27/2019 North End Yacht Club – Cincinnati, OH
10/28/2019 Ottawa Tavern – Toledo, OH
10/29/2019 Rock Room – Pittsburgh, PA
10/30/2019 See Scape – Toronto, ON
10/31/2019 Sugar City – Buffalo, NY
11/01/2019 Piranha Bar – Montreal, QC
11/02/2019 The Raven – Worcester, MA
Formed in 2016, ENFORCED picks up where Sepultura and Cro-Mags left off and infuses their own volatile, hardcore fury into the hardcore/thrash crossover sound of the late '80s. Fronted by a voice that could only belong to that of a madman and unloading nonstop blazing riffs and pummeling breakdowns in every track, the band demolishes everything in their path, leaving a trail of smoldering wreckage and pure decimation anywhere they perform. Expect nothing but total war from ENFORCED; a must-hear for fans of Nuclear Assault, Demolition Hammer, Skeletal Remains, Foreseen, and War Hungry.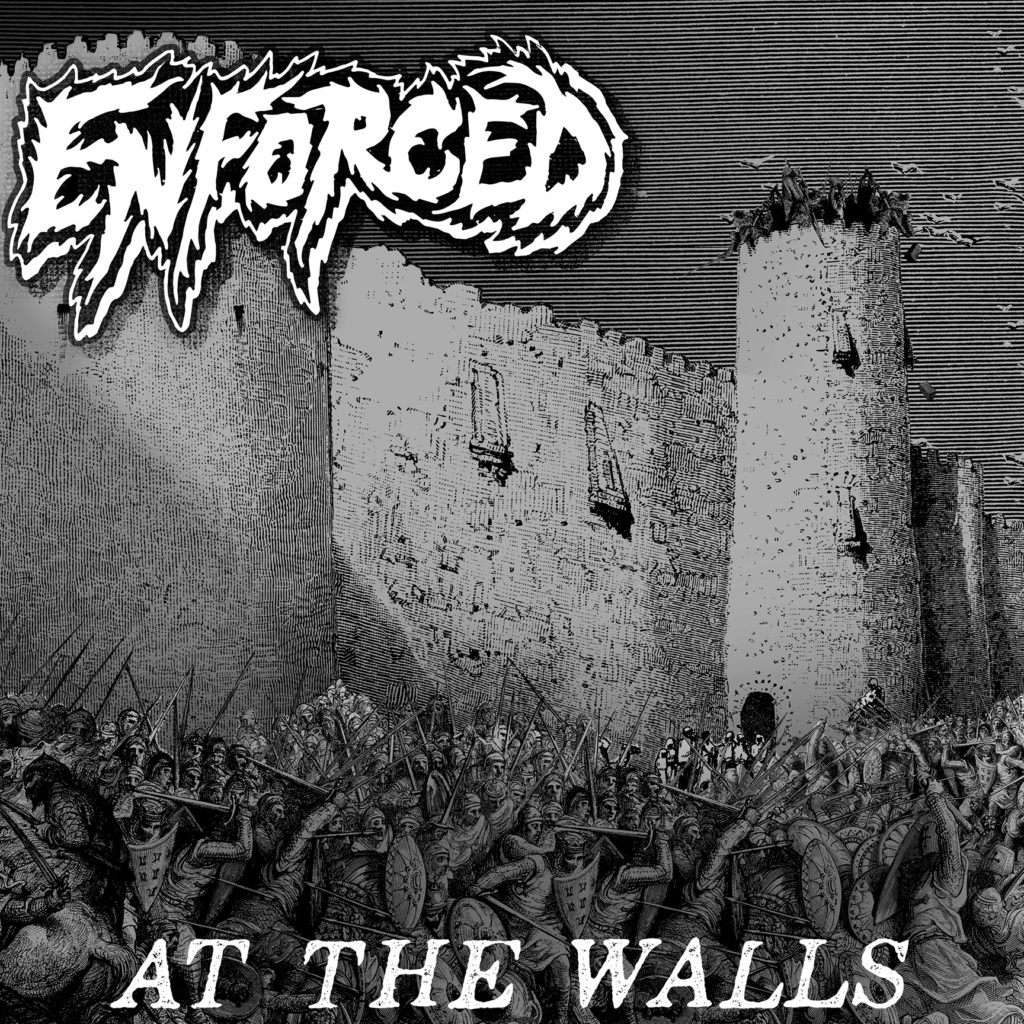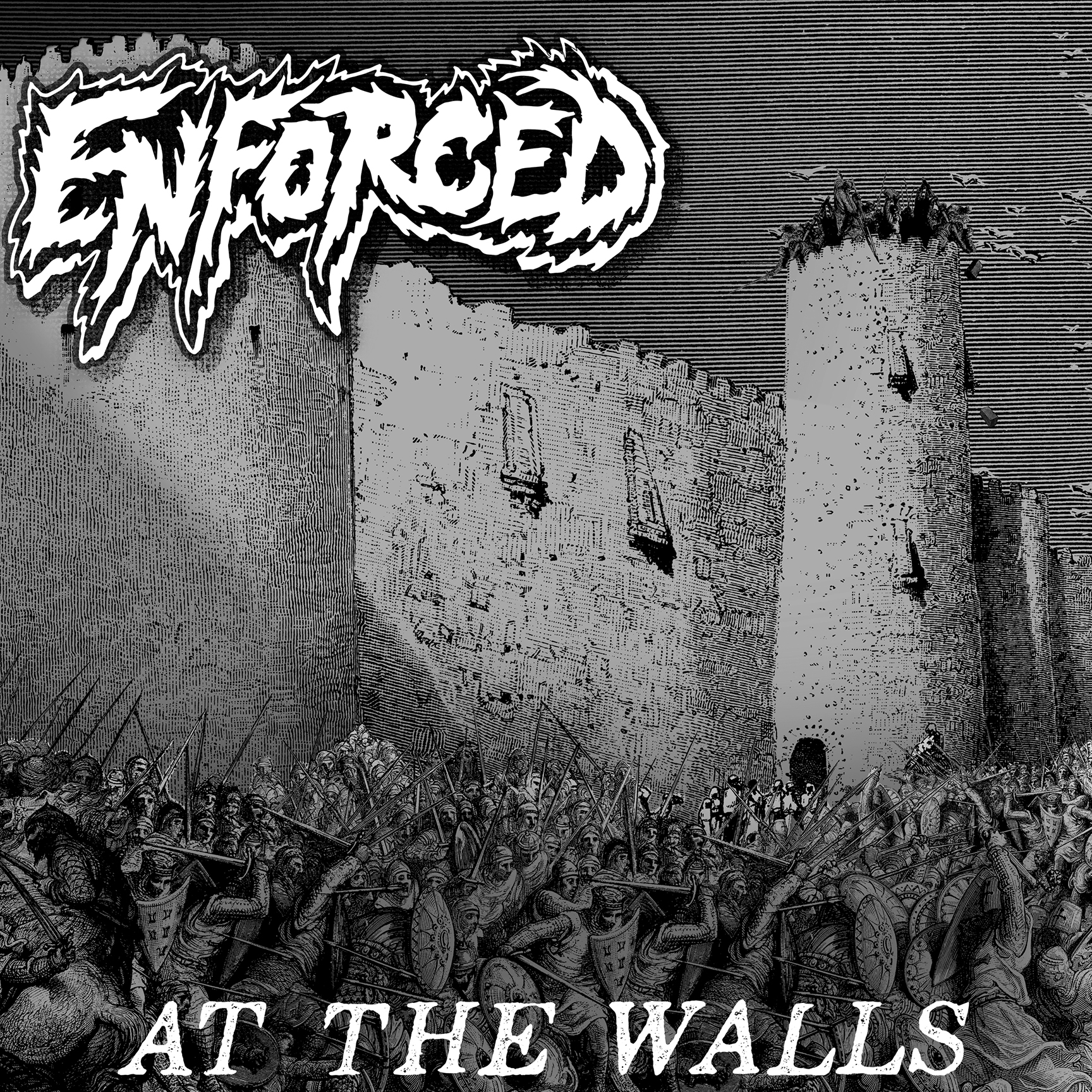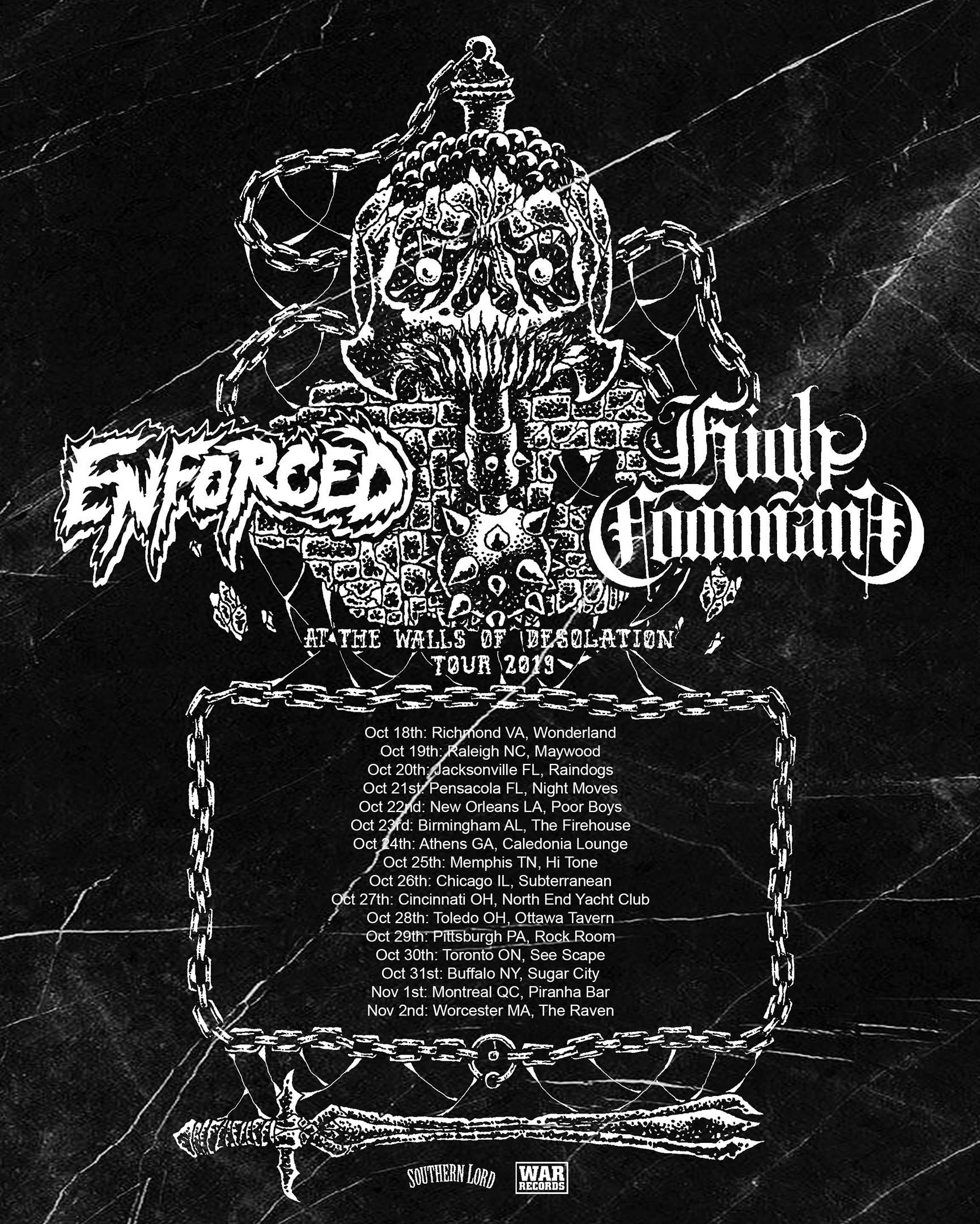 https://www.facebook.com/enforcedrva
https://enforced.bandcamp.com
http://www.war-rec.com
http://www.facebook.com/WARRECORDS.HC
http://www.instagram.com/WARRECORDS
http://www.twitter.com/WARRECORDS1