Seattle powerviolence outfit ENDORPHINS LOST has booked new tour dates through the Northwestern states for later this month in support of their riotous debut LP, Choose Your Way, out now on Six Weeks Records.
The new weekend-long Pacific Northwest blitz will see ENDORPHINS LOST will shredding through Seattle, Portland, and Tacoma, February 17th, 18th, and 19th, respectively, joined by the likes of Sashay, Diesto, Post Boredom, Snakes, and more along the way.
ENDORPHINS LOST has also booked shows in Seattle on March 30th with DS-13, and Vancouver on March 31st with OSK, directly after which the band will enter the studio to record the split 7″ with OSK, which will be released on a label to be determined. Both bands will tour the West Coast together in support of the split this October and November.
Stand by for additional ENDORPHINS LOST live actions to be confirmed in the weeks ahead.
ENDORPHINS LOST Live:
2/17/2017 Victory Lounge – Seattle, WA w/ Sashay, Diesto, Post Boredom
2/18/2017 Bloodshed – Portland, OR w/ Snakes
2/19/2017 Second Cycle – Tacoma, WA w/ Das Helm, Family Vacation, Treader
3/30/2017 Highline Bar – Seattle, WA w/ DS-13, Toecutter
3/31/2017 Black Lab – Vancouver, BC w/ OSK
Unloading fourteen tracks in twenty-eight minutes, Choose Your Way showcases ENDORPHINS LOST delivering a combination of primal powerviolence and metallic hardcore/crust punk, bridging the style forged by the likes of Infest, Spazz, Crossed Out, and Capitalist Casualties while bringing the metallic ferocity of Pacific Northwest acts like Earth Control, The Drip, and Brainscraper. Recorded by Greg Wilkinson at Earhammer Studios (Iron Lung, Vastum, Necrot) and mastered by Ryan Butler at Arcane Digital Recording (Lago, Godhunter, Unruh), this incendiary contribution is the sign of things to come, with new music and tours in the works, there seems to be no stopping the inevitable. As the seven plagues are a sign of the apocalypse, ENDORPHINS LOST is the sound of end times.
Choose Your Way is streaming in its entirety RIGHT HERE.
Choose Your Way is out now through Six Weeks Records on LP and digital; merch and music orders can be placed HERE.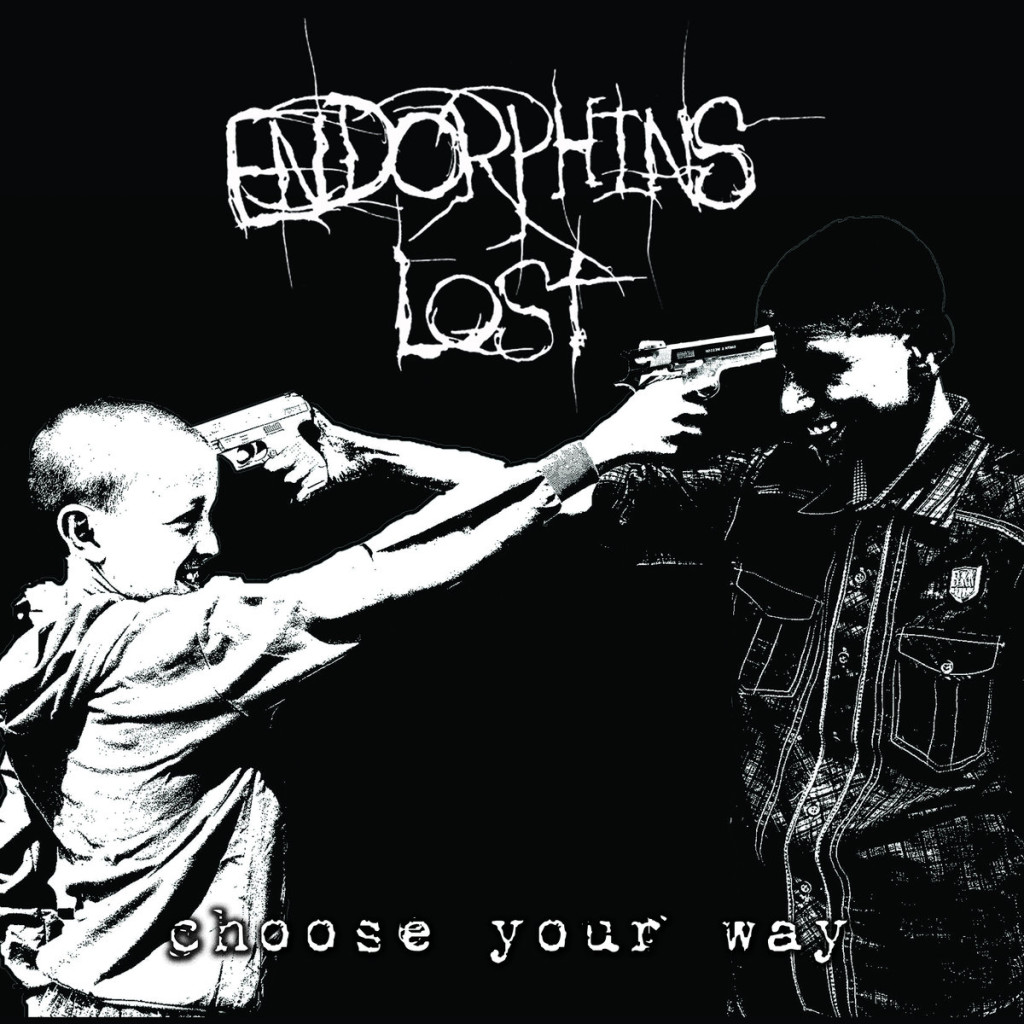 https://endorphinviolence.bandcamp.com
https://www.facebook.com/EndorphinsLost
http://www.sixweeksrecords.com
https://www.facebook.com/Six-Weeks-Records-331142556494