EN MINOR has unveiled a new video for "Mausoleums." Now playing at Decibel Magazine, the solemn track comes off the project's long-awaited debut full-length, When The Cold Truth Has Worn Its Miserable Welcome Out, set for release this September via Housecore Records.
An experimental and eclectic musical endeavor that finds founding frontman Philip H. Anselmo (Pantera, Down, Superjoint et al) exploring a softer, graver vocal style, EN MINOR is an honest and deliberate change of pace delivering brooding tales of pain, regret, and sorrow. At once ugly and beautiful, EN MINOR features the collective talents of Stephen Taylor (Superjoint, Philip H. Anselmo & The Illegals, Wovenhand, 16 Horsepower), Kevin Bond (Superjoint, Christ Inversion, Artimus Pyledriver), Jimmy Bower (Eyehategod, Down, Superjoint), Calvin and Joiner Dover (The Dover Brothers), and Steve Bernal (former first cellist in the Temple Symphony Orchestra).
Writes Decibel, "In five minutes the song captures the raw, wounded heart of When The Cold Truth Has Worn Its Miserable Welcome Out. The video's sullen sepia tone and time-lapse videography fittingly match the crawling clean guitars and evocative cello. Like the flowers that will inevitably wilt outside the video's titular mausoleum, Anselmo's vocals feel like they're withering with the seasons. Not every song on the album is as morose and monochromatic as this single, but there's little sunshine to be found…"
Adds Anselmo, "We were not able to shoot the video we initially had in mind because of the pandemic, but the video rendered is beautifully somber. I'd like to thank the crew responsible for putting it all together and I hope you enjoy it."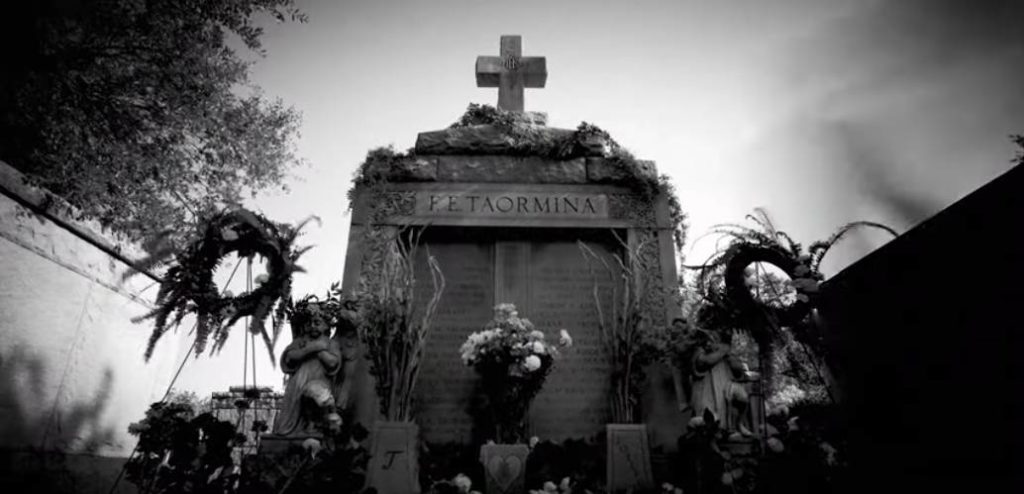 View EN MINOR's "Mausoleums" video, courtesy of Decibel Magazine, at THIS LOCATION.
Stream first single, "Blue," at THIS LOCATION.
EN MINOR's When The Cold Truth Has Worn Its Miserable Welcome Out was recorded and mixed at Anselmo's Nodferatu's Lair Studio on the Northshore outside of New Orleans, Louisiana and will see release in North America on September 4th via Housecore Records with Season Of Mist handling the release in Europe and Ward Records handling the release in Japan.
Find physical preorders at THIS LOCATION. For digital orders, go HERE.
EN MINOR was inadvertently in the making since Anselmo's earliest days as a child in the French Quarter. "The initial strains – in the most primitive sense – came about when I was given my first guitar at nine-years old," relays Anselmo. "I didn't have the patience to learn other people's music, so I wrote my own. And some of those early parts are still prevalent in the songs we're working with now. Fast-forward to 1988 when I bought my first four-track recorder; those old songs took on a new life and newer songs were written. Heavy metal was at the forefront of my performance-based output, but these little four-track songs were always there."
By 1993, Anselmo moved back to his hometown of New Orleans and his home became an instant magnet for local musicians and artists. "At ungodly hours, these old four-track songs took on an even newer life jamming with these cats. We learned a few of the songs and wrote several more, and soon we were recording under the moniker 'Body & Blood.' We wrote more songs, all recorded on a newer model four-track. It was fun. We did it for the vibe. And it was pleasing to break away from multi-tracking studios and heavy metal. Metal music consumed most of our time and lives. Those 'B&B' sessions were damned-near therapeutic."
Without a clear plan for the band, the project remained a periodic therapy session. "We kept things simple and just jammed when everyone was home and played our recordings for friends. Then I eventually moved again, Hurricane Katrina hit, and life sent all of us in different directions."
It was in 2012 when EN MINOR truly took shape. "[Stephen] "Schteve" [Taylor] was experimenting with some vibey stuff, and soon after began recording the sessions. This led to the current incarnation of EN MINOR. Together, we reworked a few of the old four-track songs and wrote several new ones in short order. These sessions are hypnotic and pulling. And we continue to write songs suitable for this project to this day. Ugly and beautiful, EN MINOR, isn't 'party music.' This is 'kill the party music.'"
"With EN MINOR, he's embracing a gravely vocal style of defiance and regret, singing songs from a lifetime of experience and hard lessons learned in the outlaw country tradition of Merle Haggard… The measured pace and acoustic instruments of his new project reflect a state of mind and a possible sign of maturity finally catching up with Anselmo at a time when addiction is now years behind him." – Revolver
"…Anselmo emoted with somber grace over beautiful ballads evoking his cover of Black Sabbath's 'Planet Caravan' with Pantera all the way back on Far Beyond Driven…it's a refreshing change of pace for Anselmo after many of his heavier outings these last few years." – MXDWN (Psycho Las Vegas recap)
"Phil Anselmo's low key new acoustic project dubbed 'depression core' was strangely invigorating. This was one of the most chill and memorable sets of the weekend." – Metal Injection (Psycho Las Vegas recap)
"Dressed in a suit and looking like a suave Mike Patton, Phil had the audience in the palm of his hand. We were willing to take whatever journey he wanted us on. We all knew Phil Anselmo had poetry in his heart but perhaps not to this great extent." – Janky Smooth (Psycho Las Vegas recap)
"When The Cold Truth Has Worn Its Miserable Welcome Out …. takes you on a journey into a dark fog-shrouded alley that is hauntingly irresistible. The music moves around and through you like the lazy hazy in an Amsterdam coffeeshop. EN MINOR have created a fantastic album that will surely be the soundtrack for a birthday party in a funeral parlor." – Metal Wani
"…a cohesive and emotionally devastating record. It's hard not to be entranced with the simple poetry of what they conjure up here. This record is in many ways unexpected from this particular group of guys, but their execution is flawless." – Two Guys Metal Reviews
EN MINOR:
Philip H. Anselmo – vocals, guitars, bass
Kevin Bond – acoustic, electric guitar, bass
Stephen Taylor – guitar
Calvin Dover – keys
Joiner Dover – bass
Steve Bernal – cello
Jimmy Bower – drums
Jose Manuel "Blue" Gonzalez – drums (live)
Paul Webb – guitar (live)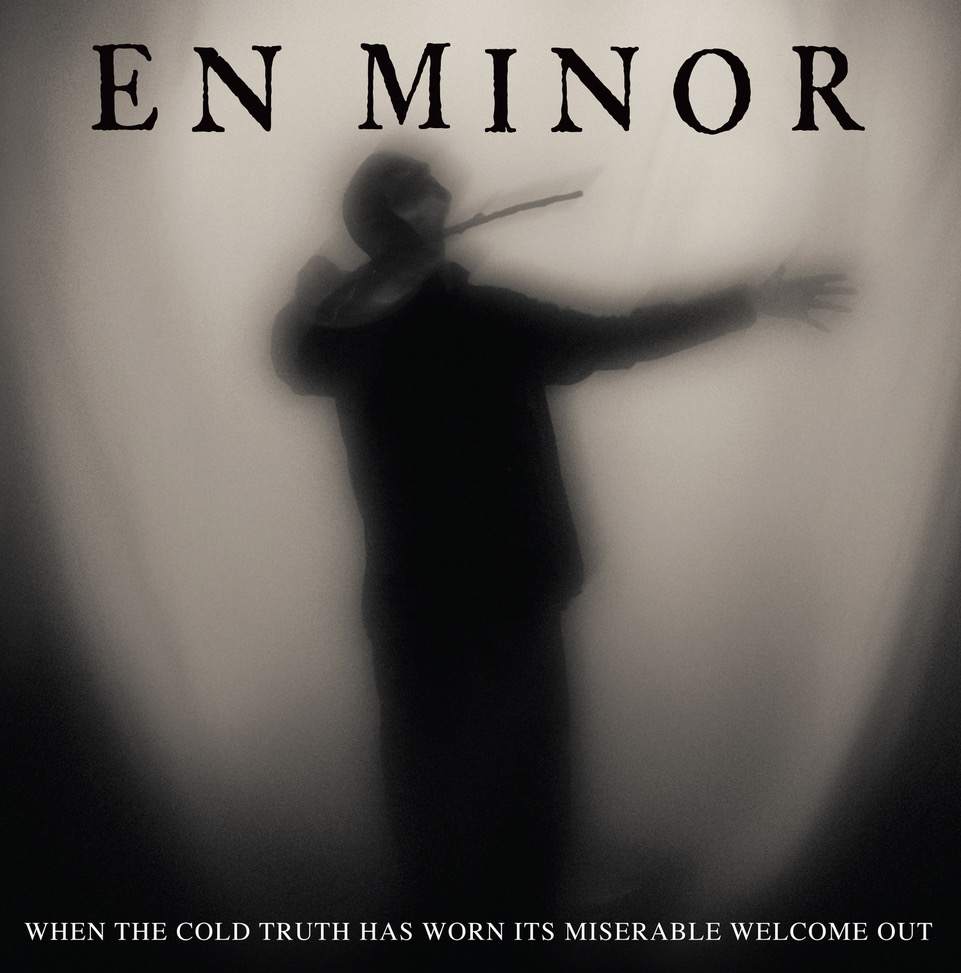 http://www.facebook.com/enminorofficial/
http://www.instagram.com/officialenminor
http://www.thehousecorerecords.com
http://thehousecorestore-com.3dcartstores.com
http://www.facebook.com/housecorerecords