"Spare all the pigs and cows but bring out the lamb / I ate everything I love so bring out the lamb / Spare all the queens and clowns but bring out the lamb / Kill all the fucking lambs…" — "Lamb," ELM
Dog is the impending new full-length from noisy rock collective ELM. Captured live at the band's rehearsal studio in April 2017, the record includes a cover of Johnny Cash's "Folsom Prison Blues." Holed up in their den, they used no outside producers or studio trickery. Dog is dirty, sharp, crushing, no-frills rock 'n' roll, constantly overloaded but never underestimated.
In advance of the release of Dog, Treble is currently streaming latest single "Lamb," the band issuing of the track, "'Lamb' is about the everyday massacre of the innocents. We're getting so used at it, that sometimes we forget the brutality of the act and we become more and more fascinated by the slaughter himself. We love to see innocents die, because we hate them for their innocence."
Take in the sonic filth that is "Lamb," courtesy of Treble, at THIS LOCATION.
Dog will see release via Italy's Bronson Recordings on CD, LP, and digital formats on October 20th in Italy and the rest of Europe and December 12th worldwide. The vinyl edition will be limited to 500 copies with 100 on marble wax and 400 on standard black. For CD preorders visit THIS LOCATION, for black vinyl go HERE, and for marbled vinyl go HERE.
For digital orders go HERE where you can also stream opening track "Banister."
Small towns in the countryside are all obstinately the same wherever you go: loneliness, abjection, rage. From a godforsaken place, the volume abusers in ELM tell their tales with languages and images of the American Bible Belt; a land of obsessed preachers, and sleazy moralism; cradle of inveterate losers, and alienation.
On their new album Dog, ELM wanders places lost somewhere between reality and imagination; swamps and deserts where God is just a mere memory that leaves only a pale reflection, a dark and distorted echo that fosters the need for the absolute of irredeemable Sinners who live under the burden of their stories. They are stories from the darkest places of our society that nobody wants to tell; stories that need no judgement, where the outcasts end up unsurprisingly all in the same way; stories told through killer riffs and nasty plots by four respectable members of the community, who live the honest and relaxed small-town life.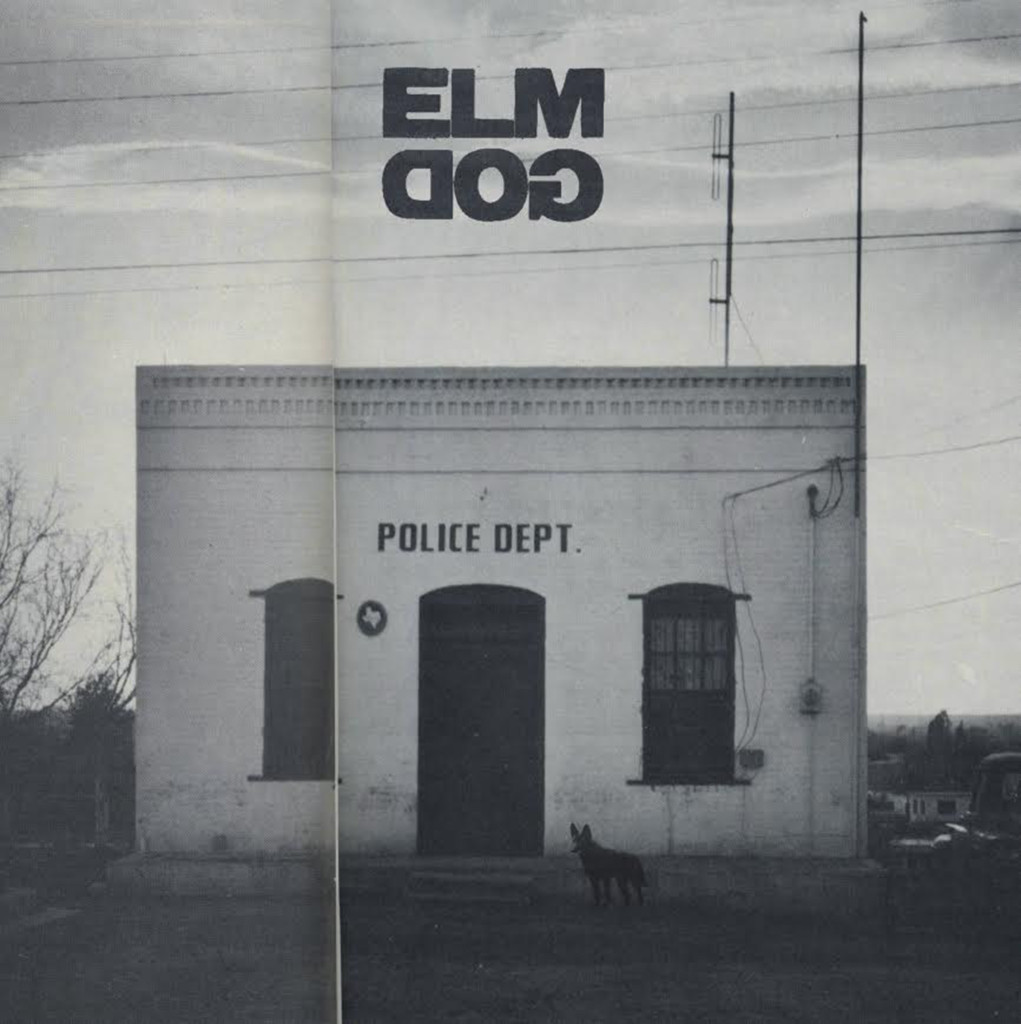 http://www.facebook.com/elmcult/
http://www.instagram.com/elmcult
http://www.elmcult.bandcamp.com/releases
http://www.facebook.com/bronsonrecordings
http://www.bronsonrecordings.com
http://www.bronsonrecordings.bandcamp.com