Dog is the latest full-length from Italian noise rockers ELM. Out now via Italy's Bronson Recordings, the record was captured live at the band's rehearsal studio in April 2017 and includes a cover of Johnny Cash's "Folsom Prison Blues." Holed up in their den, they used no outside producers or studio trickery, Dog is dirty, sharp, crushing, no-frills rock 'n' roll, constantly overloaded but never underestimated.
Observes The Obelisk if the release, "though they may be a long, long way away from Texas, the brash three-piece demonstrate a curious obsession with the Lone Star State, whether it's in the sparse prairie-looking cover that stands out front of Dog, in claiming it as their home in the various strains of social media or in references like the song 'Waco' that appears late on the record… Wherever their infatuation might stem from, the Cuneo-based outfit manifest it as a brash heavy punk throughout the ten-track/thirty-five-minute Dog, letting under-three-minute cuts like 'Scum,' 'Lamn,' 'Mayhem.' and the aforementioned 'Waco' give the album a full sense of thrust while the chug of 'La Kiva,' opener 'Banister," and the midtempo abrasion of 'Swampland' bring to mind something a screaming Nick Oliveri might conjure in blown-out, thickened punk. Following a fierce salvo of 'Banister,' the start-stop chug and bass-led verses of 'Ed's' and the aforementioned motor-charge of 'Scum,' a cover of Johnny Cash's 'Folsom Prison Blues' comes through sounding like it's just been through a jailhouse riot, or else is looking to start one." Said Treble of the track "Lamb" specifically, "It's a raw and meaty track with thick guitars and some hints of Unsane and The Jesus Lizard."
Stream the record in its entirety HERE.
And if you missed it, view the band's official video for "Mayhem" below.
Dog is available on CD and LP in Italy and the rest of Europe and will be available December 12th in North America and beyond. The vinyl edition is limited to 500 copies with 100 on marble wax and 400 on standard black. For CD orders visit THIS LOCATION, for black vinyl go HERE, and for marbled vinyl go HERE.
Small towns in the countryside are all obstinately the same wherever you go: loneliness, abjection, rage. From a godforsaken place, the volume abusers in ELM tell their tales with languages and images of the American Bible Belt; a land of obsessed preachers, and sleazy moralism; cradle of inveterate losers, and alienation.
On their new album Dog, ELM wanders places lost somewhere between reality and imagination; swamps and deserts where God is just a mere memory that leaves only a pale reflection, a dark and distorted echo that fosters the need for the absolute of irredeemable Sinners who live under the burden of their stories. They are stories from the darkest places of our society that nobody wants to tell; stories that need no judgement, where the outcasts end up unsurprisingly all in the same way; stories told through killer riffs and nasty plots by four respectable members of the community, who live the honest and relaxed small-town life.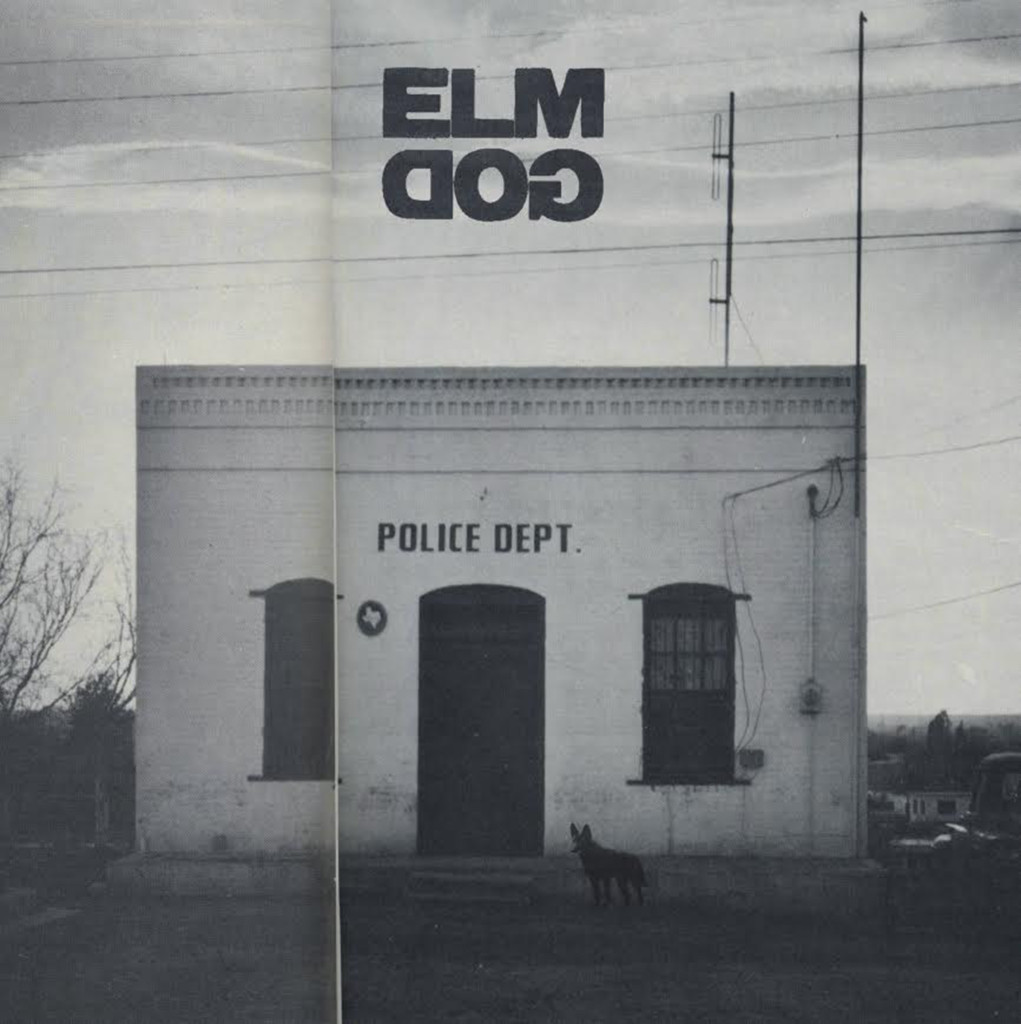 http://www.facebook.com/elmcult/
http://www.instagram.com/elmcult
http://www.elmcult.bandcamp.com/releases
http://www.facebook.com/bronsonrecordings
http://www.bronsonrecordings.com
http://www.bronsonrecordings.bandcamp.com