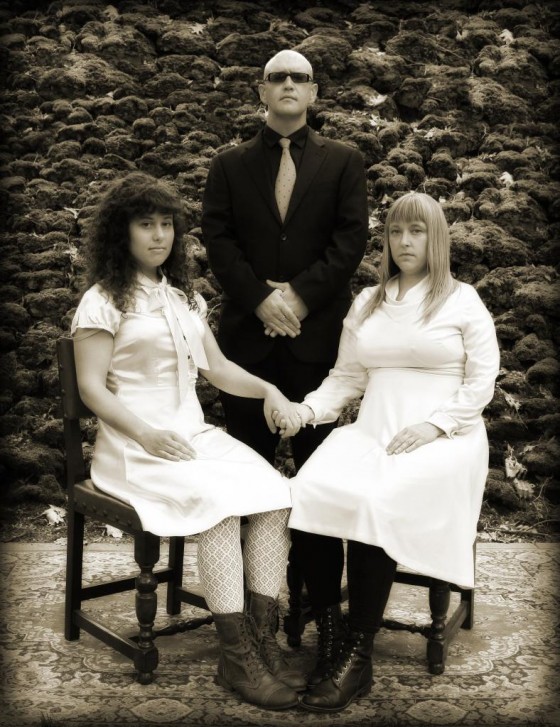 Today esteemed web portal Invisible Oranges offer up an exclusive premiere of "Fate And Technology" from Oregon transcendentalists EIGHT BELLS. "Fate And Technology" comes off the eclectic trio's Billy Anderson-engineered The Captain's Daughter debut, scheduled for release on February 19, 2013 via Seventh Rule Recordings. Describes IO in a recent review of the four-track sound explosion: "The Captain's Daughter is a record you'll listen to a good five times over and still be taken for a spin by that-one-part-you-forgot about. Like [bassist Haley] Westeiner's vocals appearing out of nowhere on 'Fate And Technology.' That's where the 'instrumental when we feel like it' identity hits. Billy Anderson's production is so intimate we can hear Westeiner's voice quiver as she sings, 'Somehow I am on / Your plate through the magic of / Fate and technology.' Then FX'ed out guitar explode into merciless psych metal and we're back to expecting the unexpected. Keep Portland weird, indeed…" Gushes Unhallowed Nation in a perfect 5/5 rating of the record: "EIGHT BELLS' debut album is one the most interesting, well-performed records I have heard in a while."
Turn up and tune out to "Fate And Technology" at THIS LOCATION.
EIGHT BELLS features within its ranks SubArachnoid Space alumni Melynda Jackson and Christopher Van Huffel. A native of rural Texas, Melynda Jackson grew up an only child. The isolated grasslands and windswept landscapes of her youth would later inspire her to evoke equally mysterious terrain through experimental guitar explorations and wordless vocalizations in the now-deceased SubArachnoid Space. Now based in Portland, Oregon Jackson's EIGHT BELLS continues in SAS' tradition of heavy guitar exploration, adding a blackened dissonance to the mix and minimalist vocals. Jackson is accompanied by classically trained six-string bassist Haley Westeiner, who also provides harmonic counterpoint to Jackson's newly discovered vocal talents. SubArachnoid Space drummer Chris Van Huffel resumes the throne he occupied for ten years, bringing his thunderous, nuanced double kick playing with him. With this power trio, Jackson has found a group that brings focus and support to her unapologetically expressionistic experimental metal music. An approving nod from SSG Music exclaims, "EIGHT BELLS brings long-form metal compositions filled with sinister sounding guitar loops and crushing bass. Drummer Chris Van Huffel provides the glue between Melynda Jackson's dizzying guitar work and bassist Haley Westeiner's angry thumps." As an added bonus, Kris Force of Amber Asylum appears on the title track adding a ghostly guest vocal.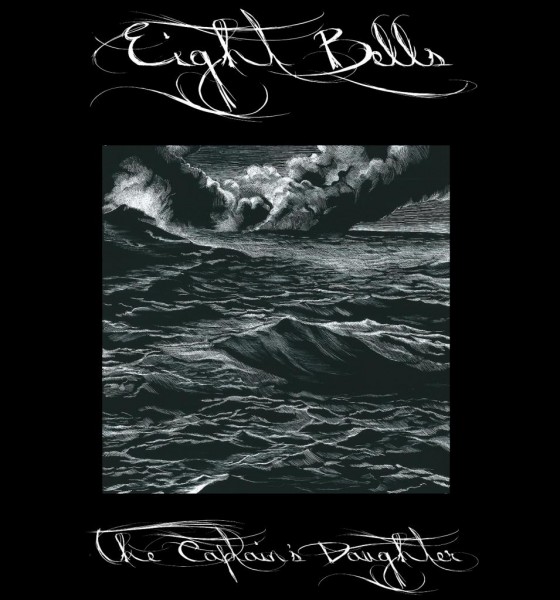 EIGHT BELLS on Facebook
http://www.eightbellsband.com
http://www.seventhrule.com
http://www.facebook.com/seventhrulerec
http://seventhrule.bandcamp.com