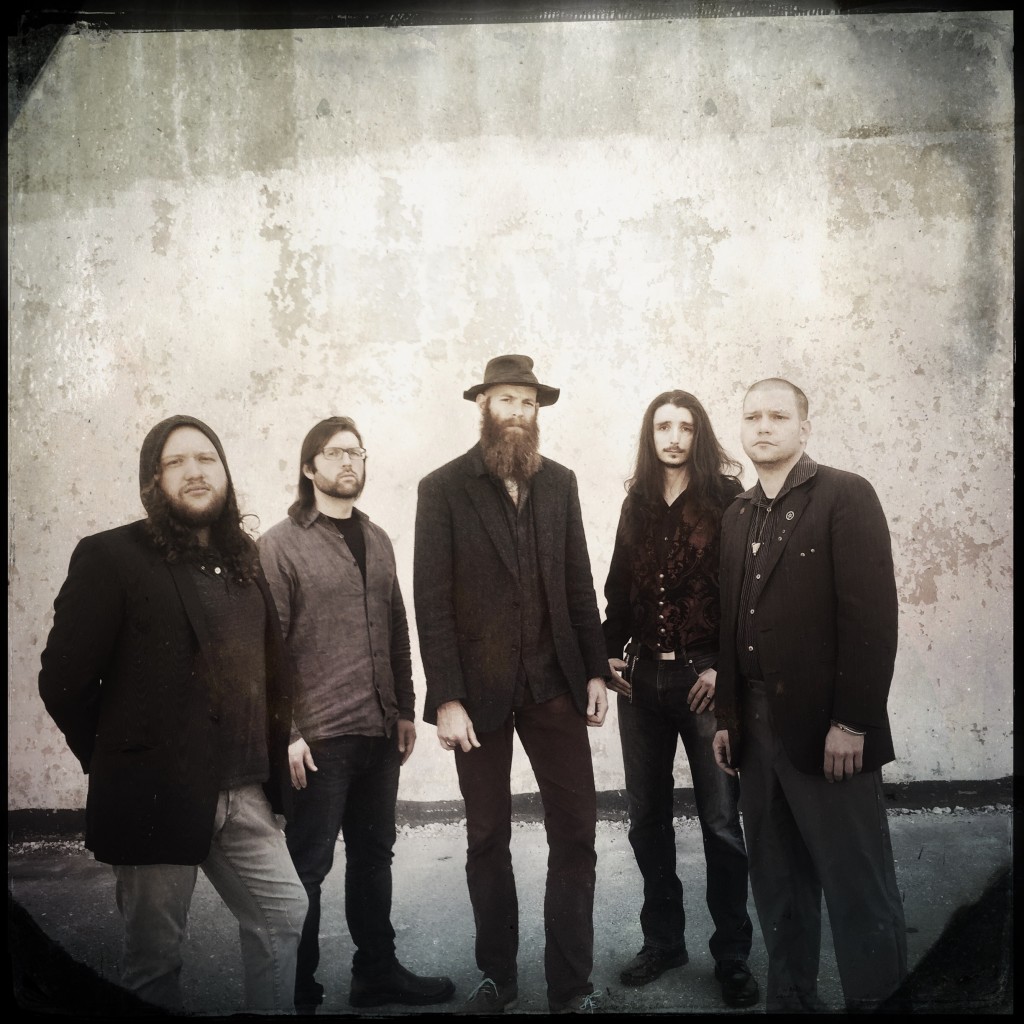 [photo by Waxenvine]
Years In The Garden Of Years, the ambitious and visionary second album from New York City-based progressive rock/metal quintet, EDENSONG, is now streaming in its entirety courtesy of Metal Underground, just days ahead of its release through Laser's Edge.
EDENSONG's Years In The Garden Of Years features an extended song cycle on themes of time, each song a different scale and perspective. Given its subject matter, it therefore seems fitting that this project took the band over five years in the studio to complete. The melodies are more memorable, the riffs more powerful, the flute playing more inventive and propulsive. The songs prominently feature immersive new textures, from lush keyboard and orchestral arrangements to esoteric percussion from around the world, such as hang drum and Balinese gamelan. Years In The Garden Of Years features over seventy minutes of music, mastered with audiophile precision by Grammy winning engineer Bob Katz, stunning original illustrations from beloved surrealist painter Dan May, and the track "The Atman Apocalypse" featuring a guest appearance by Adrian Belew (King Crimson, Frank Zappa, David Bowie, Talking Heads, etc.).
Experience EDENSONG's massive Years In The Garden Of Years early only at Metal Underground RIGHT HERE.
Also see the band's intense "Cold City" lyric video at PROG HERE.
Years In The Garden Of Years will see worldwide release this Friday, September 30th through Laser's Edge; preorders are available HERE.
EDENSONG has booked a hometown record release show in NYC October 2nd with support from Laser's Edge labelmates, Infinite Spectrum. Many other live performances will be announced as the band plans to play extensively in support of the Years In The Garden Of Years.
EDENSONG Live:
10/02/2016 DROM – New York, NY w/ Infinite Spectrum *Record Release Show
http://www.edensongtheband.com
http://www.facebook.com/edensongtheband
http://edensong.bandcamp.com
http://twitter.com/edensongtheband
http://www.lasersedgegroup.com
http://www.facebook.com/TheLasersEdge
http://www.twitter.com/thelasersedge