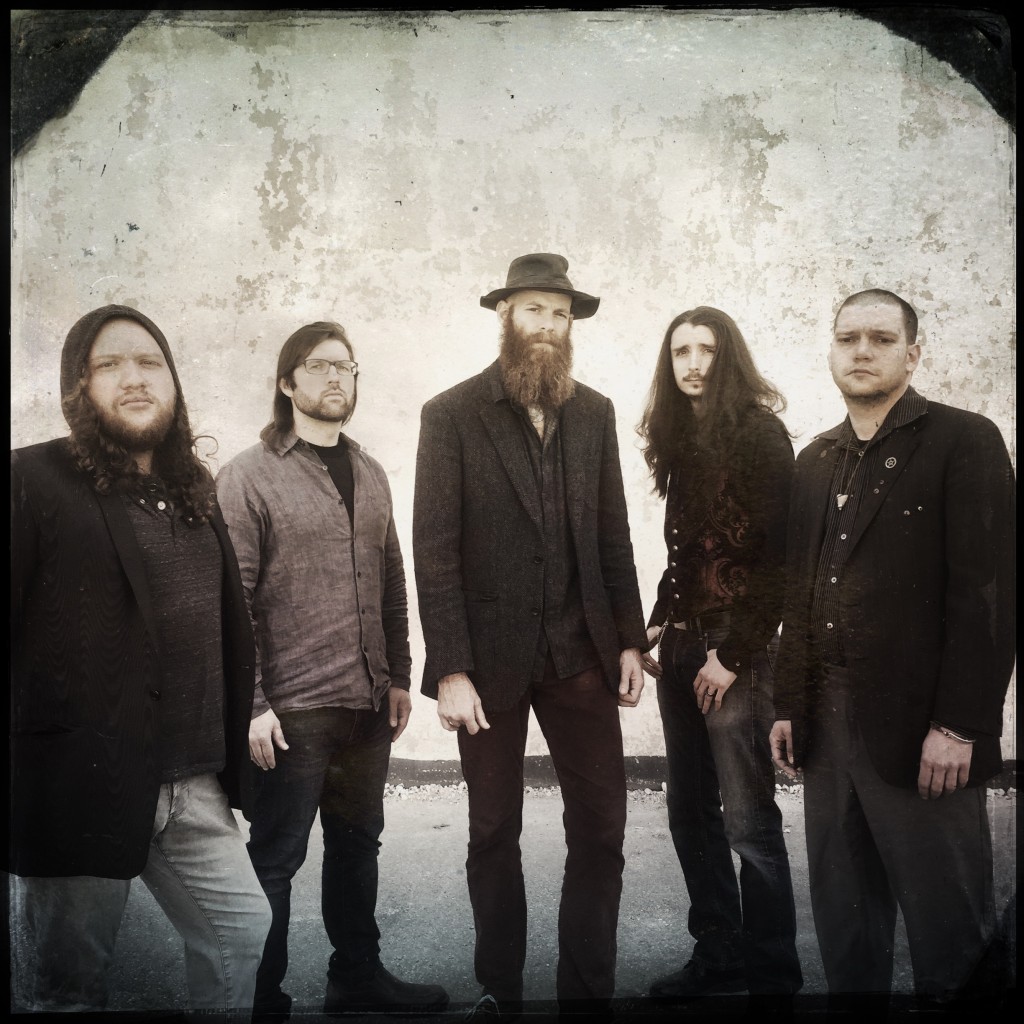 [photo by Waxenvine]
New York City progressive troupe EDENSONG presents their massive, official video, for the track "Cold City," which hails from their second full-length album, Years In The Garden Of Years. As the ambitious new album, nearly five years in the making, comes ever closer to release next week through Laser's Edge, the "Cold City" lyric video comes into the public domain through an exclusive premiere at PROG.
EDENSONG explains of the new single, "'Cold City' is the first track off the new album. We always intended it to open the album. In fact, I think we knew how we were going to start off this record even before we had written most of it! EDENSONG is no stranger to the classic, proggy, slow-building, acoustic intro, but here we wanted to change things up a bit and intentionally went with something that will grab you from the down beat and jostle you awake like a triple shot of espresso. It's not technically part of the song cycle that spans most of Years In The Garden Of Years but I think it does a good job of introducing the sound of the record and showcasing the ways in which this band has evolved since The Fruit Fallen. We wanted to paint a grittier reality with this tune, and wanted it to live in a different visual universe from the song cycle, so, when it came time to create the lyric video for this song, we opted to work with the dark cityscapes featured in the photography of Scott Irvine, rather than the fantasy tinged paintings of Dan May, who created our album cover and most of the other visuals for the record. I think Scott's photos, brought to life by Nick Fiore's direction, pair perfectly with the song."
See EDENSONG's "Cold City" video for yourself only at PROG now at THIS LOCATION.
Also hear EDENSONG's "The Atman Apocalypse" — featuring a guest appearance by Adrian Belew (King Crimson, Frank Zappa, David Bowie, Talking Heads, etc.) — at PureGrainAudio HERE, and see the extensive album trailer HERE.
Years In The Garden Of Years will see worldwide release next Friday, September 30th through Laser's Edge; preorders are available at Amazon HERE.
Having recently returned to the stage, EDENSONG has booked a hometown record release show in NYC October 2nd with support from Laser's Edge labelmates, Infinite Spectrum. Many more new tour dates will be announced as the band plans to play extensively in support of the Years In The Garden Of Years.
EDENSONG Live:
10/02/2016 DROM – New York, NY w/ Infinite Spectrum *Record Release Show
Capturing over seventy minutes of new music, EDENSONG's Years In The Garden Of Years is even more ambitious than its predecessor, and will be sure to appeal to fans of both progressive rock and classic metal. The concept album features an extended song cycle on themes of time, each song a different scale and perspective. Given its subject matter, it therefore seems fitting that this project took the band over five years in the studio to complete. The melodies are more memorable, the riffs more powerful, the flute playing more inventive and propulsive. The songs prominently feature immersive new textures, from lush keyboard and orchestral arrangements to esoteric percussion from around the world, such as hang drum and Balinese gamelan. Years In The Garden Of Years is mastered with audiophile precision by Grammy winning engineer Bob Katz, and the deluxe CD release features stunning original cover art and booklet illustrations from beloved surrealist painter Dan May.
http://www.edensongtheband.com
http://www.facebook.com/edensongtheband
http://edensong.bandcamp.com
http://twitter.com/edensongtheband
http://www.lasersedgegroup.com
http://www.facebook.com/TheLasersEdge
http://www.twitter.com/thelasersedge