EAST OF THE WALL's new record, Redaction Artifacts, is currently streaming in its entirety at No Clean Singing as the album hits stores this week through Translation Loss Records, with a vinyl edition licensed to Science Of Silence.
Redaction Artifacts was engineered by Eric Rachel (Municipal Waste, God Forbid, Burnt By The Sun, Skid Row) at Trax East, and Todd Hutchinsen (Zud, The Baltic Sea) at Acadia Recording, and mixed by Eric Rachel. Featuring a revamped lineup, the nearly fifty-five minute album counters some of the most direct and aggressive musical attacks as well as the most melodious vocal and guitar harmonies from EAST OF THE WALL to date, which has been raking in accolades from metal critics around the globe. The band has already released a video for the album's fifth song, "Arbiters Meet," which was sequenced to footage of tracking and mixing Redaction Artifacts, viewable HERE. A new, pro-filmed video is currently in the works for "Obfuscator Dye."
Immerse yourself in Redaction Artifacts from beginning to end at No Clean Singing now RIGHT HERE.
Redaction Artifacts is available now, on CD through the band directly HERE, CD and digital at Amazon HERE, and the LP via Science Of Silence HERE.
Following a run of tri-state record release shows last weekend, EAST OF THE WALL has several other area performances confirmed for November, with more widespread touring in the planning stages.
EAST OF THE WALL Live:
11/22/2013 Court Tavern – New Brunswick, NJ w/ Black Wine, Brick Mower
11/23/2013 The Saint – Asbury Park, NJ w/ Hammer Fight, Sydbarret, El Drugstore
"Without hyperbole, this is the band's greatest work and one of the finest records of the year. 9.5/10" – -Metal Injection
"Redaction Artifacts is a thoughtful, ear-candy-laced labyrinth with a lot to explore and absorb. This is dense, challenging music, and as impressive as East of the Wall's releases have been thus far, Redaction Artifacts is certainly their finest album yet." – No Clean Singing
"…what you would come to expect out of these New Jersey progressive masterminds. Even revamping a line up didn't allow the music to suffer. East of the Wall have crafted yet another outstanding release that truly highlights the benefits of virtuosic musicianship and creative songwriting. To put it in simple terms, it's just damn good. – 9/10" – American Aftermath
"East Of The Wall is the intersection of Mastodon earthiness and any-prog-band complexity. Redaction Affairs puts a tighter focus on the former, giving you those lost-in-the-wilderness feels and a sense of disconnect from melody and chord." – MetalSucks
"…a stunner, a record that surpasses even the great strides of 2011's The Apologist… working in elements of art rock and prog and hardcore for a final product that dazzles." – eMusic
"There just isn't a better example of hall-mark progressive metal for 2013. These amalgamations were superbly sculpted with in studio both recording and rehearsal. East of the Wall again triumph embodying the progressive moniker in name and due diligence. 9.4/10" – HBNBM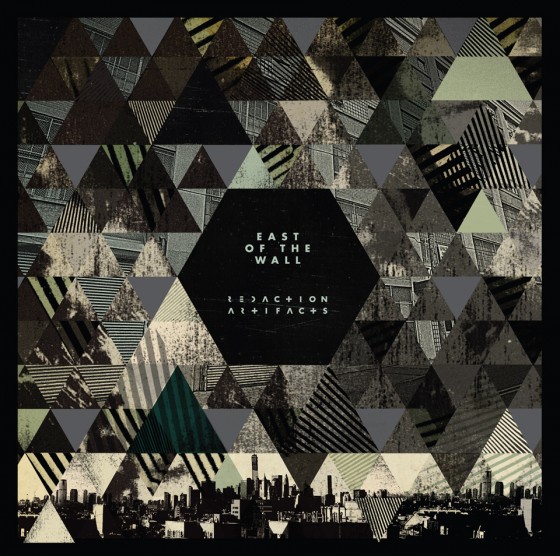 http://www.eastofthewall.com
http://www.facebook.com/eastofthewall
http://www.twitter.com/eastofthewall
http://www.youtube.com/eastofthewall
http://www.translationloss.com
http://www.scienceofsilence.net