We're proud to announce that National Public Radio will host an exclusive stream of a track from EARTH's upcoming full-length release Angels Of Darkness, Demons Of Light 1. Go to NPR's All Songs Considered blog to hear the album's rich and transcendent second track, "Father Midnight," at this location now!
EARTH have also announced an official release show for Angels Of Darkness, Demons Of Light 1, scheduled for March 3rd at The Tractor Tavern in Seattle, with support from Mount Eerie and Low Hums. During this special evening, EARTH will be celebrating their newest live lineup and showcasing the hymns on Angels Of Darkness, Demons Of Light 1, which will be released on February 22nd worldwide on Southern Lord Recordings.
EARTH Record Release Show:
3/3/2011 The Tractor Tavern – Seattle, WA w/ Mount Eerie, Low Hums
In support of the upcoming new album, founder Dylan Carlson will be available for phone interviews to North American writers next week. Interview slots are available on Monday, January 17th and Thursday, January 20th between 3pm and 7pm EST. Please get in touch right away to schedule an interview within the available timeframe. Additional interview days will be available in the coming weeks as well.
"…Angels of Darkness, Demons of Light I finds the band as unwilling as ever to settle creatively, toying with titular contradiction, fostering a previously-unheard richness of tone and taking their rightful place at the head of their genre." – The Obelisk
"Soothing, tranquil, spacious, this album is good for long, unplanned, contemplative walks with naught but your own a-wanderin' thoughts to keep you company." – Burning Ambulance
"The layers they have beautifully constructed on Angels… is quite like a symphony that makes you patiently listen and take in every long sustaining note. 5/5" – Stereokiller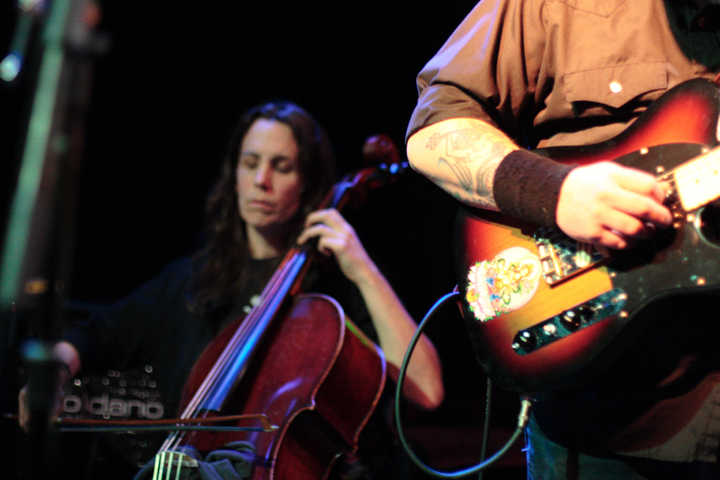 http://www.thronesanddominions.com
http://www.myspace.com/earthofficial
http://www.southernlord.com
http://blog.southernlord.com
http://www.myspace.com/southernlordrecordings
http://twitter.com/twatterlord