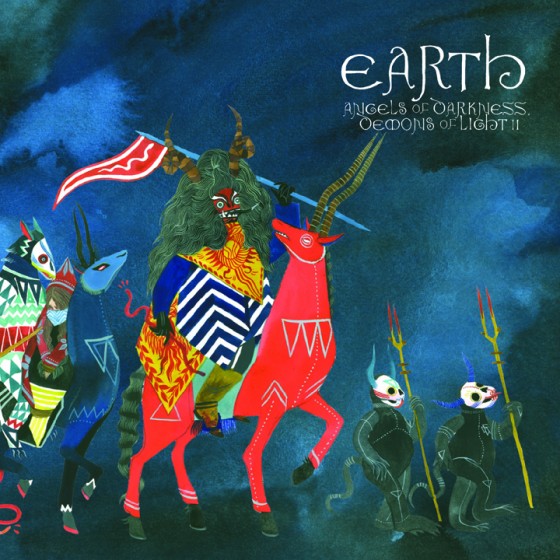 As Angels of Darkness, Demons of Light II — the new full-length from Seattle's EARTH — nears release next week, Pitchfork is now hosting an exclusive stream of the entire album! Tune in and drop out to the record RIGHT HERE.
Angels of Darkness, Demons of Light II will be released on North American soil by Southern Lord this coming Tuesday, February 14th. While recorded by Stuart Hallerman and mastered by Mell Detmer in the same sessions as its predecessor, Angels of Darkness, Demons of Light I, the second chapter in the series invokes even more improvisational and unrestrained energy. The new album is being praised by journalists across the globe as one of the paramount albums in EARTH's storied, ongoing lineage, now over two decades long.
EARTH have also recently booked an album release show for Angels of Darkness, Demons of Light II, in their home town of Seattle. The performance will take place at The Highline on February 25th with opening support from Low Hums and Cold Lake being provided. Several days later the band will embark on their newest European tour including a stop at All Tomorrow's Parties' upcoming festival curated by Jeff Mangum at Butlins Holiday Centre, Minehead, England, alongside The Magnetic Fields, Thurston Moore, The Jon Spencer Blues Explosion, The Boredoms and countless more.
View EARTH's full confirmed tour itinerary and more at their official website, and stay tuned for more live updates on the band over the coming weeks. Interviews with Dylan Carlson and Adrienne Davies are also still available.
"…the laid-back, ambling five-song collection's the continuation of 2011's Darkness, Demons of Light I: It was recorded during the same two-week session and extends the other album's improvisational desert-noir folk ramblings." – Pitchfork
"… Earth continues to mine the dark, rusty acoustic drone laid out on this album's prequel…" – Seattle Weekly
"…the first truly remarkable album of the New Year. 10/10" – Crave Online
"… an addicting, droning beast that will rumble through your measly head for weeks to come. 9/10″ – American Aftermath
"Riffs are sharper, the production more polished; a clarity heard where expanse had before so thoroughly put across an endlessness to Earth's sound. 4.5/5" – Stereokiller
"Dylan Carlson and his group have once again proved themselves as musicians of class and prowess… 9/10" – Metal Assault
"…this one already leaps from their catalog as a highpoint. 4.5/5" – Music Emissions
"Earth's improvisational skills on this release shine to the maximum extent… 95/100" – Infernal Masquerade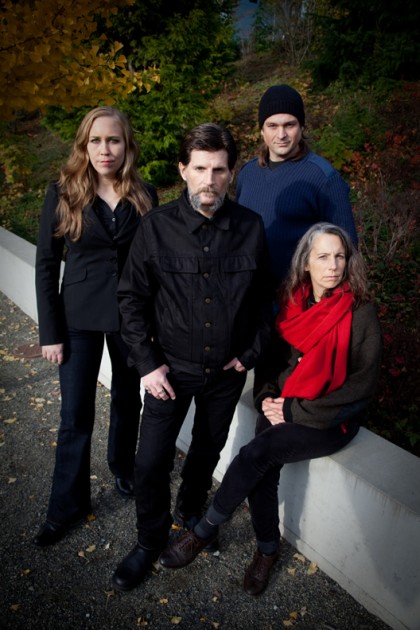 http://www.thronesanddominions.com
http://www.facebook.com/thronesanddominions?ref=ts
http://www.southernlord.com
http://twitter.com/twatterlord
http://www.facebook.com/SLadmin