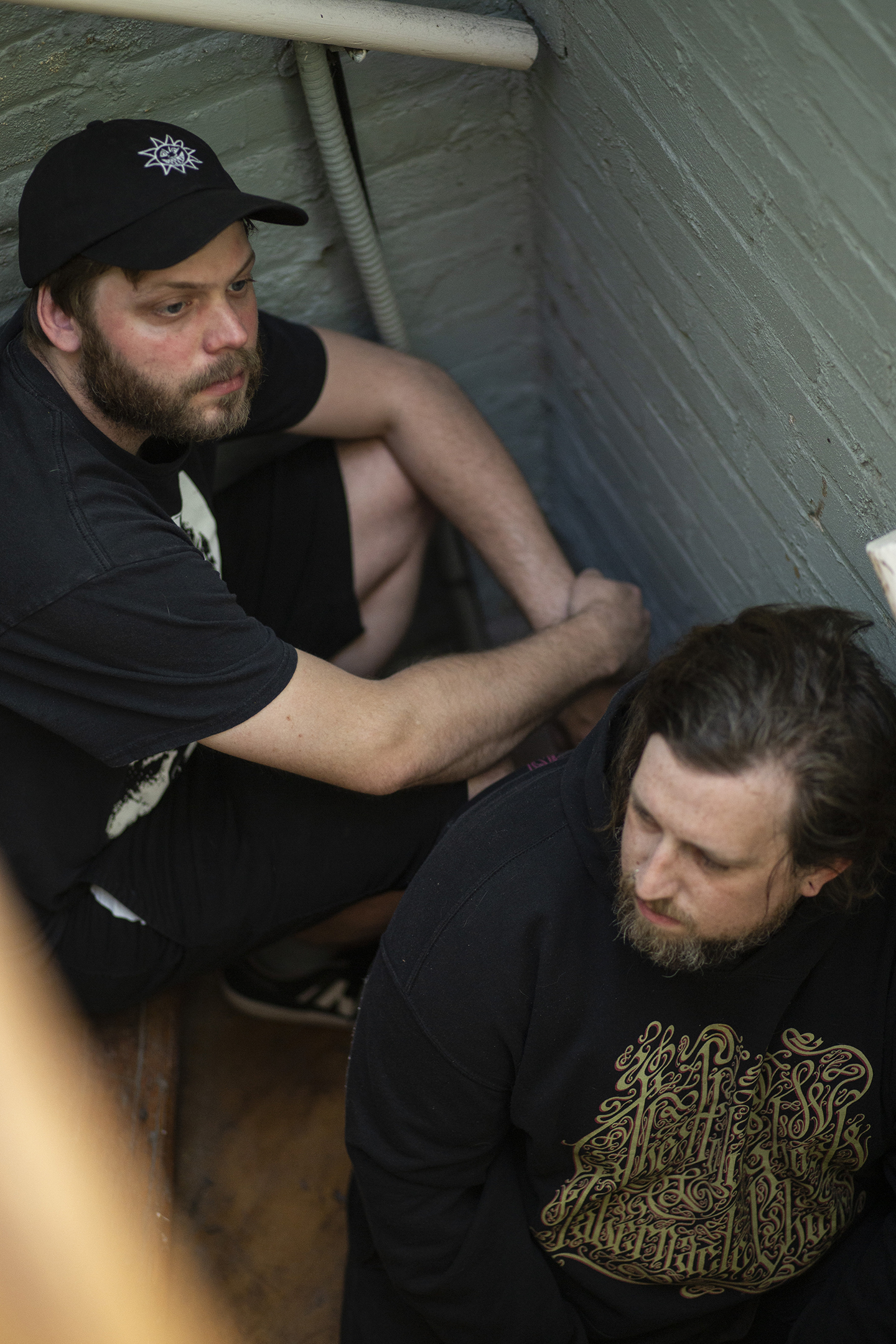 photos by Nat Lacuna
"…a track that's wild from the nanosecond it kicks off." – MetalSucks
MetalSucks is hosting a new video from Valdosta, Georgia-based duo DYING WHALE, "Pieces Of Face," right now. The new single drops as the band connects with Dead Register on tour across the Southeast US today.
While DYING WHALE is working on new material for release later this year, the "Pieces Of Face" single showcases the groove-thick range the band's current stripped-down and lethal two-man lineup of drummer Eli Werth and vocalist/bassist/guitarist Matt Zagorski deploy. The song was engineered by Lee Dyess at Earthsound Studios except for the guitars which were recorded by Kyle Westin. The track was mixed and mastered by Adam Cichocki (Gatherers, Soul Blind, Kaonashi) and the arc created by Benjamin Litchman. The harrowing video for the song was created by Micheal Wise.
DYING WHALE's Matt Zagorski reveals, "This song is a long time coming for Eli and I. This is our first track we wrote as a two piece and diving into what soundscapes we can create together in this configuration. With that being said, we took this as a challenge to make something that will truly sound massive. We played this track on our last run with The Holy Ghost Tabernacle Choir to test the waters, and the response to 'Pieces Of Face' has been nothing short of incredible.
"When I went to write the lyrics, the theme of having two different feelings inside of you at once kept coming out. Even when you are growing as a person you can't escape the waves of sadness for who you were. You can only get to the next stage of your life if you grab hold of your future to let go of your past. Those elements all made it into the visuals for this release. Michael Wise captured exactly what it feels like to grow. People will try to drag you back into their life even when you must escape their presence to move forward. You have to look at yourself in the mirror and make the decision for yourself."
MetalSucks writes, "In just a few hours, the Georgia-based sonic bomb known as DYING WHALE will be taking their aurally catastrophic style of doom-punk on the road throughout the Southeastern region of the U.S. with Dead Register… they'll have a new weapon in their arsenal in the form of a new track, titled 'Pieces of Face'… a track that's wild from the nanosecond it kicks off."
Watch DYING WHALE's ominous "Pieces Of Face" video first at MetalSucks RIGHT HERE.
Watch for updates as DYING WHALE completes their new LP and other new recordings for release over the months ahead.
DYING WHALE begins their tour with fellow Georgians Dead Register today. The bands will pummel Florida and Georgia through 11th with shows in Tampa, Orlando, Gainesville, Jacksonville, and Valdosta, with DYING WHALE also confirmed to play at Aura Fest in Savannah along the route. See confirmed dates below and stand by for new announcements.
DYING WHALE Southeast Tour 2023 w/ Dead Register:
6/06/2023 Born Free Pub – Tampa, FL
6/07/2023 Will's Pub – Orlando, FL
6/08/2023 Loosey's – Gainesville, FL
6/09/2023 Island Tropics – Jacksonville, FL
6/10/2023 Aura Fest – Savannah, GA (no Dead Register)
6/11/2023 Ashley Street Station – Valdosta, GA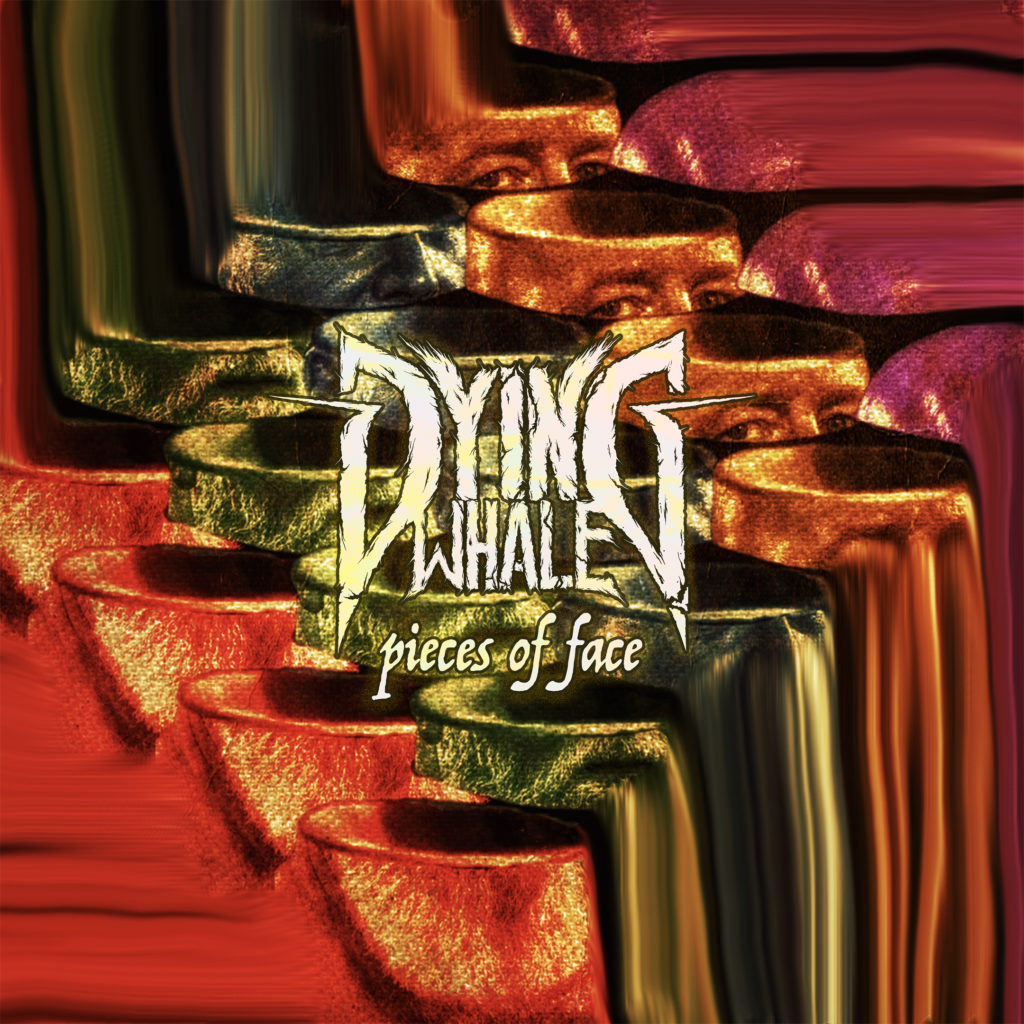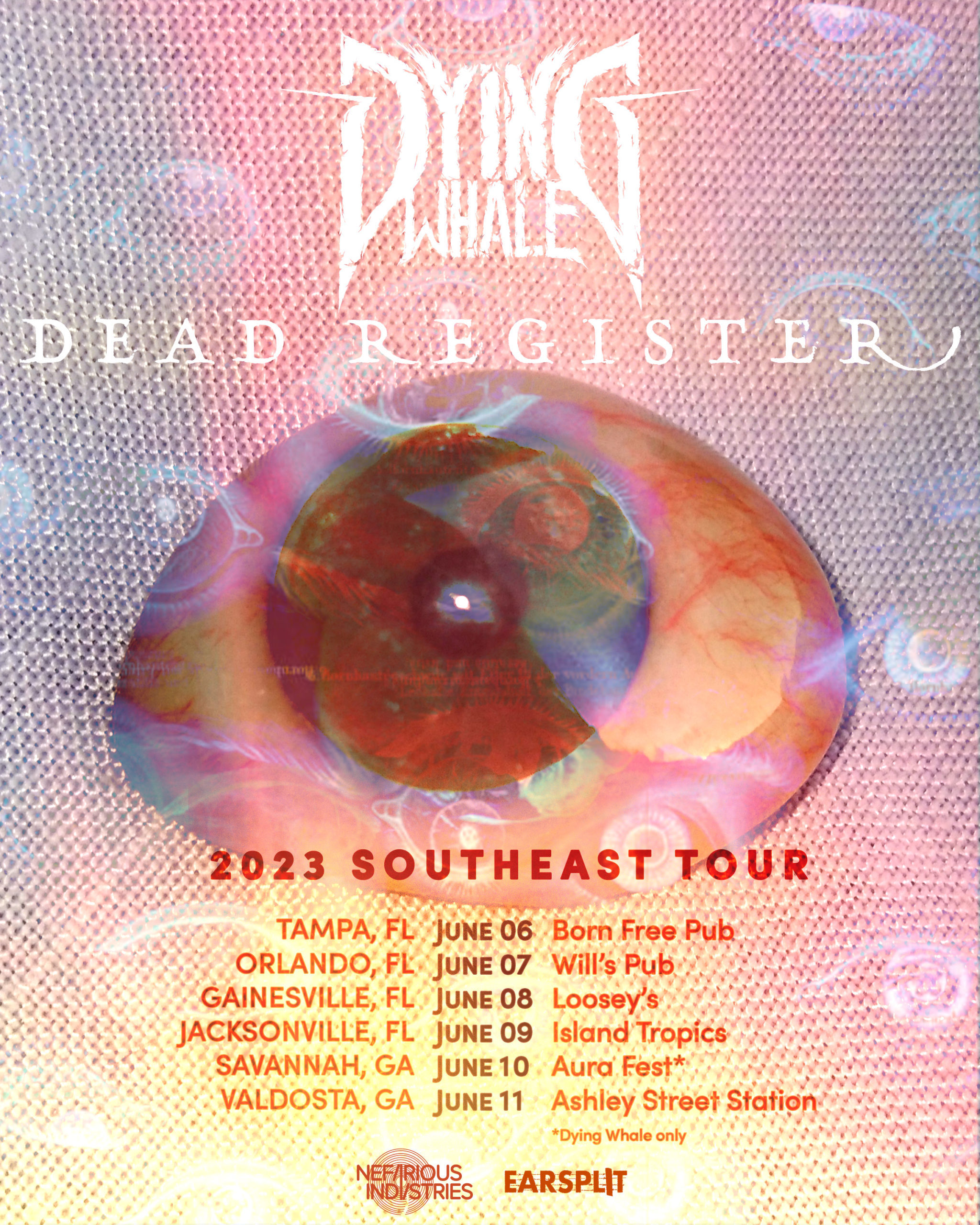 https://torturerack.bandcamp.com
https://www.20buckspin.com
https://listen.20buckspin.com
https://www.facebook.com/20buckspin
https://twitter.com/20buckspinlabel
https://www.instagram.com/20buckspinlabel