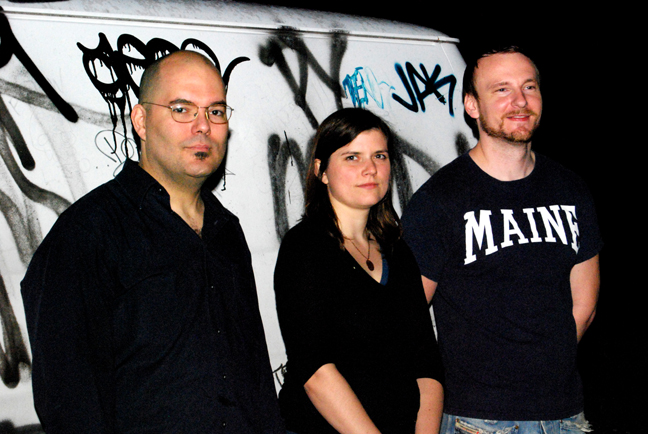 This weekend Decibel Magazine's notorious blog premiered the new video for "Grayed Out," the opening track from Corroded, the upcoming full-length from Virginia grindsters DRUGS OF FAITH. The video is a stripped-down vision of the band simply rocking. The blazing video was filmed by Handshake Inc., the same crew that has provided visuals and movies for Today Is The Day and Fuck The Facts, and also filmed the Maryland Deathfest movie.
Swing by and check out "Grayed Out" at this location.
Set for release via Poland's Selfmadegod Records, Corroded will be available to the public on February 22nd, 2011. Recorded at Developing Nations in Baltimore with Kevin Bernsten at the helm, and mastered by Scott Hull of Pig Destroyer/Agoraphobic Nosebleed, the album also features guest contributions from Pig Destroyer's JR Hayes on a cover of His Hero Is Gone's "Hinges" anthem. DRUGS OF FAITH are known for merging the blistering attacks of the grindcore genre with a more dissonant and mid-paced approach, and creating the band's trademark "grind-and-roll" style.
Stay tuned for more updates on the band throughout the coming weeks. Promos of Corroded and interviews with DRUGS OF FAITH are available to North American journalists now. Please contact Earsplit PR with all coverage requests.
http://www.drugsoffaith.com
http://www.myspace.com/drugsoffaith
http://www.selfmadegodrecords.com