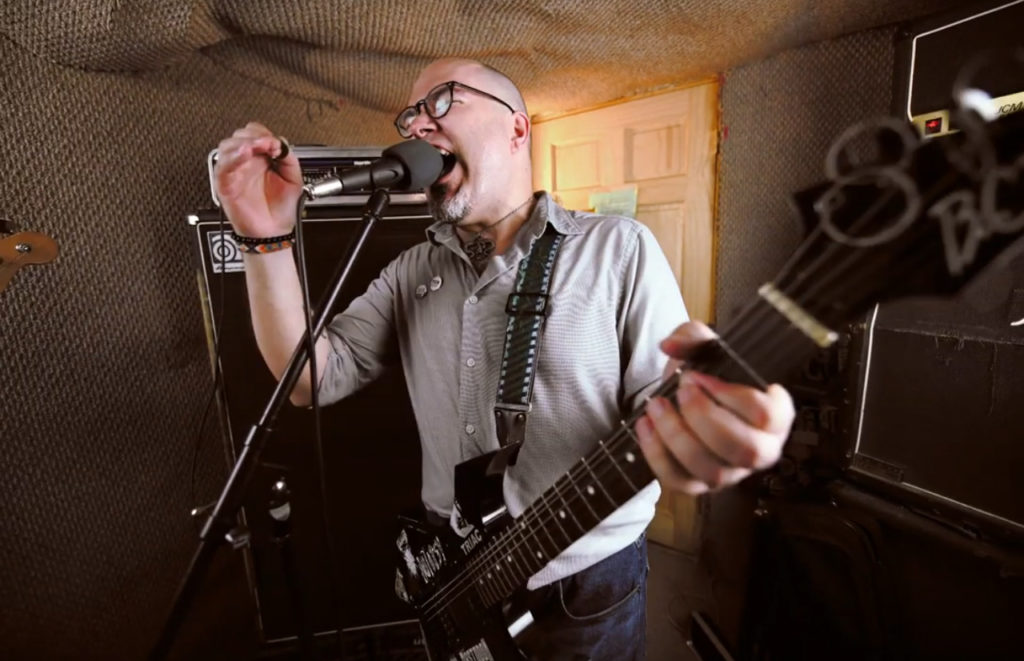 Northern Virginia grind 'n' roll trio DRUGS OF FAITH, with members of Enemy Soil, Agoraphobic Nosebleed, and more, has released a new video for "Collective Punishment," a track found on the band's new Decay EP, out now through Selfmadegod Records. The video makes its public debut through a premiere at No Echo.
With five ripping new songs, Decay marks DRUGS OF FAITH's first full studio release since 2013's Architectural Failures, delivering a solid dose of the band's patented and methodical mid-paced grinding rock riddled with calculated aggression and infectious hooks. Decay was recorded with Kevin Bernsten at Developing Nations in Baltimore (Full Of Hell, Magrudergrind) and mastered by JC Griffin at Lakebottom Recording (Cloud Rat, Ceremony Of Senses, Blind Haven).
The new video for "Collective Punishment" was filmed and edited by Emanuel Cavallaro. DRUGS OF FAITH's founder Richard Johnson offers, "We filmed the video in the dirty rehearsal room at which we and several other Washington DC-area bands practice and write songs. We've tried to clean the place up more than once. By the time we'd come back the next week, it'd be a dump again."
No Echo writes with the video's premiere, "Comprised of musicians who have also played in Agoraphobic Nosebleed, Embra, and Enemy Soil, the group recently returned to record store shelves via Decay, a ferocious EP that delivers the speedy and concise arrangements of their past efforts, but thanks to vocalist/guitarist Richard Johnson's vocal refrains, there's also sections that jump out at you with a twisted hookiness that only top-notch bands in the grind realm can create."
See DRUGS OF FAITH's "Collective Punishment" video at No Echo RIGHT HERE.
Decay is out now via Selfmadegod Records digitally and on 7″ vinyl with 400 copies on black and 100 on splatter wax. Find order options at the label webshop HERE and Bandcamp HERE.
DRUGS OF FAITH has booked two new shows for next week, playing Richmond on October 14th and Brooklyn on October 15th. Watch for additional shows to be announced in the days ahead.
DRUGS OF FAITH Live:
10/14/2019 Cary St. Cafe – Richmond, VA w/ Snow Burial, MSD [info]
10/15/2019 Saint Vitus Bar – Brooklyn, NY w/ Floods, Unhinge, Iconicide [info]
DRUGS OF FAITH lineup is vocalist/guitarist Richard Johnson (Enemy Soil, Agoraphobic Nosebleed) with bassist Ivan Khilko (Immanent Voiceless, Destroyer of Worlds) and drummer Ethan Griffiths (Embra). Since its 2002 inception, the band has released an array of recordings through Selfmadegod Records, Malokul, Contaminated Tones, and more. The band has appeared in the Decibel Magazine Flexi Series, on a Godflesh tribute compilation, has recorded a split 7″ with Cloud Rat and a split 3″ CD with Antigama, and most recently issued a track on an anti-Trump compilation.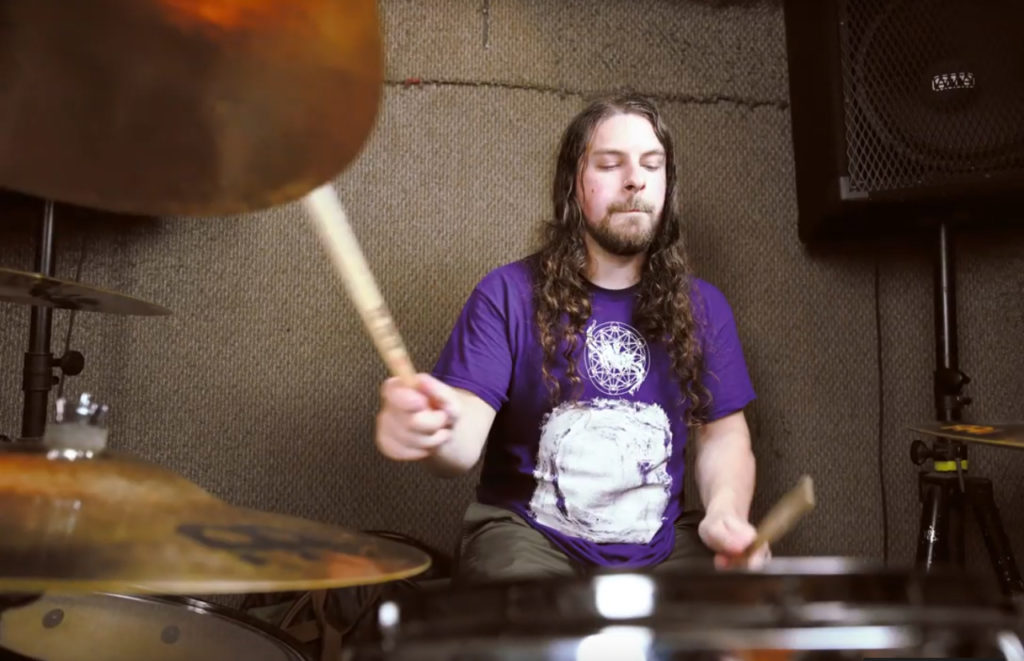 https://www.drugsoffaith.com
http://www.facebook.com/drugsoffaith
https://drugsoffaith.bandcamp.com
http://www.selfmadegod.com
http://www.facebook.com/selfmadegod
http://www.youtube.com/user/SelfmadegodRecords
https://selfmadegod.bandcamp.com
https://twitter.com/selfmadegodrec