photos by Emma Matsuda
"…pairs the band's dense shoegaze textures with jangly strains of psychedelia…" – Treble
Treble is hosting the worldwide premiere of "Promised Land," the new single from European shoegaze/dream pop duo DREAMWHEEL, advancing the November release of their Redeemer debut EP through Nefarious Industries.
DREAMWHEEL's Redeemer explores such themes as personal nostalgia, melancholy, buried memories, and the paradoxes of religious upbringing. With Julia Gaeta performing all vocals, and the guitars, bass, piano, and synth performed by Evan Linger, the duo is joined by guests James Stewart who provides drums and Tom Zwanzger who provides additional percussion and sounds.
Redeemer was tracked by Torben Utecht in Berlin, Germany and Tom Zwanzger at Stress Studios in Graz, Austria, the latter also handling mixing duties, and the mastering was handled byJaime Gomez Arellano at Orgone Studios in Porto, Portugal. The EP's art was handled by Nyle Rosenbaum featuring model Anahita Saifollahi, photography by Emma Matsuda, and layout/design by Joe Spagnuolo.
With the new single, Linger writes, "'Promised Land' is about losing someone to something they deem more important than you; when you give it all and get nothing back in the end. The song explores the unresolved pain of loss and bargaining with the emotions of abandonment."
With the song's public unveiling, Treble writes, "…Dreamwheel veers away from the two musicians' heavy metal bona fides in favor of a dreamier shoegaze sound rooted in '80s goth and post-punk and gorgeous layers of guitar. Today, they've shared 'Promised Land,' the new single from their upcoming EP, which pairs the band's dense shoegaze textures with jangly strains of psychedelia, channeling bands like The Chameleons at their haunted, melodic mid-'80s peak, with a rich and modern sensibility."
Stop by Treble to stream DREAMWHEEL's "Promised Land" early at THIS LOCATION.
Redeemer will be released on limited edition 12″ Black Vinyl cut at 45RPM and all digital providers on November 10th. Find preorders/presaves and merch at Nefarious Industries where the "Redeemer" video is playing HERE.
A floating tapestry of dripping arpeggios, soaring choruses, and driving rhythms come together in DREAMWHEEL, a new rock duo composed of long-time musical acquaintances and Europe-based artists Evan Linger (Skeletonwitch, Cultist) and Julia Gaeta (Madrigal, ex-Albez Duz, ex-Restless Ghosts, Light Of The Morning Star-live). During the chaotic introspection of the pandemic, the pair bonded over their American roots and mutual love of big '80s choruses, murky shoegaze, and indie rock.
DREAMWHEEL quickly unleashed a stream of sound fit for the times: Gaeta's whimsical yet ever-present vocals swirl amidst Linger's urgent guitars, resulting in a singular blend that draws from the ethereal loneliness of shoegaze, the romantic hooks of new wave and the cathartic attack of post-punk.
Although both Linger and Gaeta cut their teeth in the metal and punk scenes, DREAMWHEEL showcases their lighter touch – but one that's no less potent. The duo has so far released two demo tracks on cassette, "Wild Days" and "Chain Of Fear," which gathered attention from Decibel, Post-Punk, and fans of bands like DIIV, The Chameleons, and Siouxsie And The Banshees.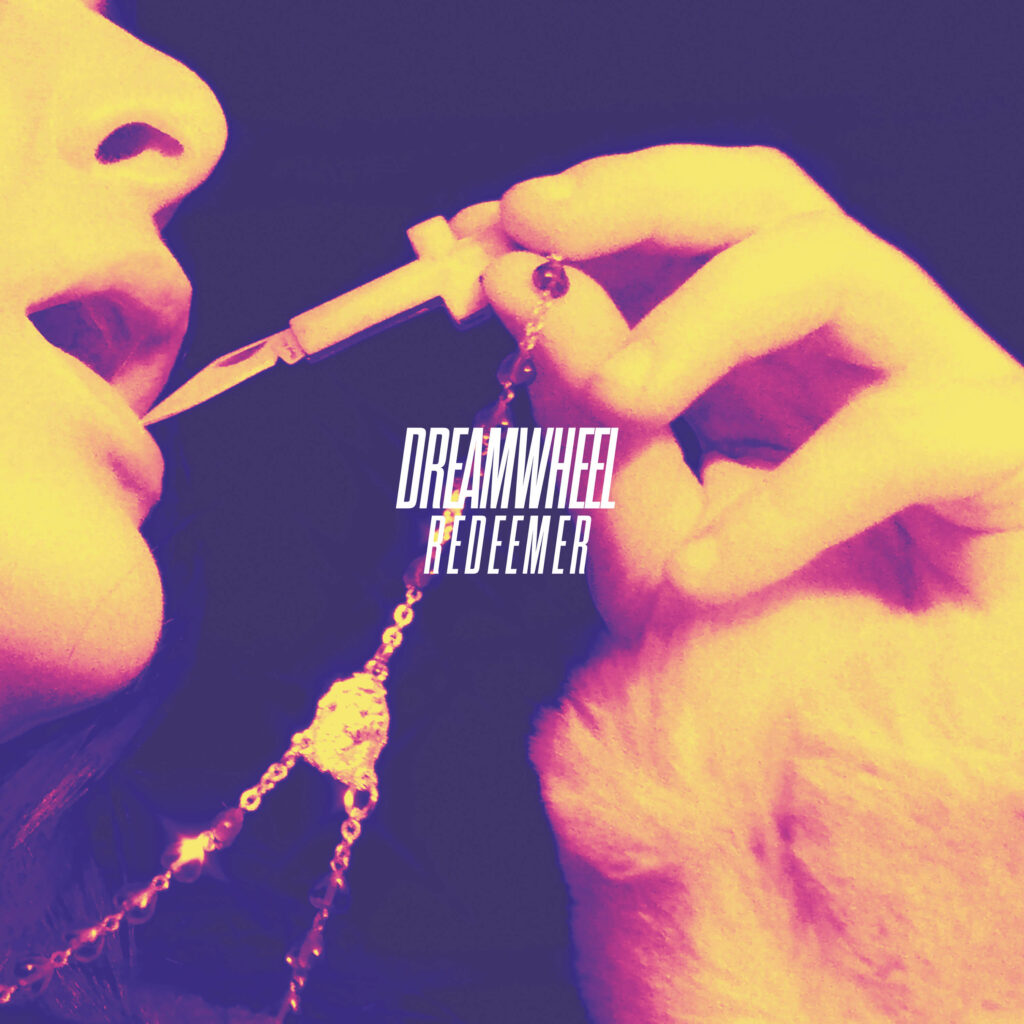 https://dreamwheel.bandcamp.com
https://www.instagram.com/dreamwheel
https://nefariousindustries.com
https://nefariousindustries.bandcamp.com
https://facebook.com/nefariousIndustries
https://instagram.com/nefarious_industries
https://twitter.com/nefariousInd