Emergence is the impending new full-length from Denver-based progressive doom unit DREADNOUGHT. Set for release on May 10th via Profound Lore, the band's fourth long player takes their signature multiplex and pictorial sound to new sonic realms delving more into heavier and darker sonic territory.
As a precursor to its release, the band is pleased to unveil "Tempered" for communal consumption offering of the track, "'Tempered' is a turning point in the Emergence storyline, wherein the perspective of a once enraged and resentful self shifts focus upon ownership and growth."
Witness "Tempered" as well as previously-released opening track "Besieged" below.
Engineered and mixed by Andy Patterson (Subrosa) and mastered by James Plotkin (Khanate), with art and design by Mark Facey, Emergence will be released on CD, LP, and digital formats via Profound Lore. For physical preorder options go to Profound Lore Store at THIS LOCATION. For digital, visit the label's Bandcamp page HERE.
DREADNOUGHT will bring their psalms to stages on a stretch of US live dates to kick off the summer season. Set to commence on June 21st and run through July 7th, the trek includes eight shows supporting Montreal's Big|Brave and follows several previously-announced performances this spring including an appearance at Psycho Smokeout in Los Angeles, California alongside Elder, Monolord, Belzebong, Amenra, Uada, and more. See all confirmed dates below.
DREADNOUGHT Live:
4/17/2019 Hi-Dive – Denver, CO w/ Uada, Cloak, Wormwitch
4/20/2019 Psycho Smokeout @ Catch One – Los Angeles, CA
4/21/2019 Club Red Mesa – Mesa, AZ w/ Monolord
4/22/2019 Sister – Albuquerque, NM w/ Monolord
5/26/2019 The Bluebird Theater – Denver, CO w/ Alien Weaponry
6/21/2019 Triple Nickel – Colorado Springs, CO *
6/22/2019 Hi-Dive – Denver, CO [info] *
6/24/2019 Cactus Club – Milwaukee, WI [info] *
6/25/2019 Subterranean Downstairs – Chicago, IL [info] *
6/26/2019 Sanctuary – Detroit, MI [info] *
6/27/2019 Hong Kong – Boston, MA *
6/28/2019 Kingsland – Brooklyn, NY [info] *
6/29/2019 Geno's – Portland, ME [info] *
7/01/2019 Cafe Nine – New Haven, CT
7/02/2019 Kung Fu Necktie – Philadelphia, PA
7/03/2019 Metro Gallery – Baltimore, MD
7/04/2019 Wonderland – Richmond, VA
7/05/2019 Cosmic Charlie's – Lexington, KY
7/06/2019 Fubar – Saint Louis, MO
7/07/2019 Riot Room – Kansas City, MO
* w/ Big|Brave
There are a multitude of layers that establish DREADNOUGHT's sound, making them one of the more unique sounding bands in today's doom/dark/progressive metal circles. Comprised of a myriad of influences that seamlessly sew their sound together, from prog, doom, folk, jazz, classical/chamber, avant-garde, and even a little bit of black metal managing to find its way into DREADNOUGHT's audial tapestry, Emergence is the culmination of the band's continued development and evolution, one that began with 2013's Lifewoven LP followed by 2015's Bridging Realms and the aforementioned 2017 LP A Wake….
Thematically, Emergence resonates with elements of flame, tying together similar structures between the ancient connection of nature's most destructive yet purifying forces and the human condition. Emergence's five tracks follow the realities of this age-old cycle of rebirth, beginning with chaotic annihilation of what is, and leaving behind nourishing ash to enrich what is to come., the realities of this age-old cycle of rebirth, beginning with chaotic annihilation of what is, and leaving behind nourishing ash to enrich what is to come. A new being arises from the smolder, forged by the fires of self-destruction and trials of every lifetime before it.
With the ferocity of a wildfire, DREADNOUGHT opens the album with "Besieged" painting the connections of the catastrophic events of life with witnessing the Earth ablaze. In memoir of the countless losses in the immolation, "Still" is an interlude that pays tribute to the mourning of fleeting life and memories. "Pestilent" speaks to intense struggle that we as humans battle to choose reality in moments of tribulations as we attempt to escape and resist the decimation left in the fire's wake. Wisdom granted through the labours of rebirth leaves who was once seen as the victim, the true victor by their willingness to witness a broader perspective of transformation. "Tempered" captures the essence of this enlightened perspective, named by the process of strengthening metal tools using fires, the once destructive flames are seen as a purifying method to cultivate new life.
The dust settles upon a masterful being, one that has endured a renaissance with struggles of hellfire and gained a wealth of worldly knowledge. As we enter the final track, "The Waking Realm," DREADNOUGHT leaves us with this universal pattern of nature to reflect on as the final echoes of the album fade. No matter what cycle of rebirth we are currently in, nature's perfected design lends comfort to those embarking on the journey of transformation as light from the fires of our own hell will guide the path forward.
DREADNOUGHT:
Kelly Schilling – guitar, flute, clean and harsh vocals
Jordan Clancy – drums, saxophone
Kevin Handlon – bass
Lauren Vieira – keys, clean vocals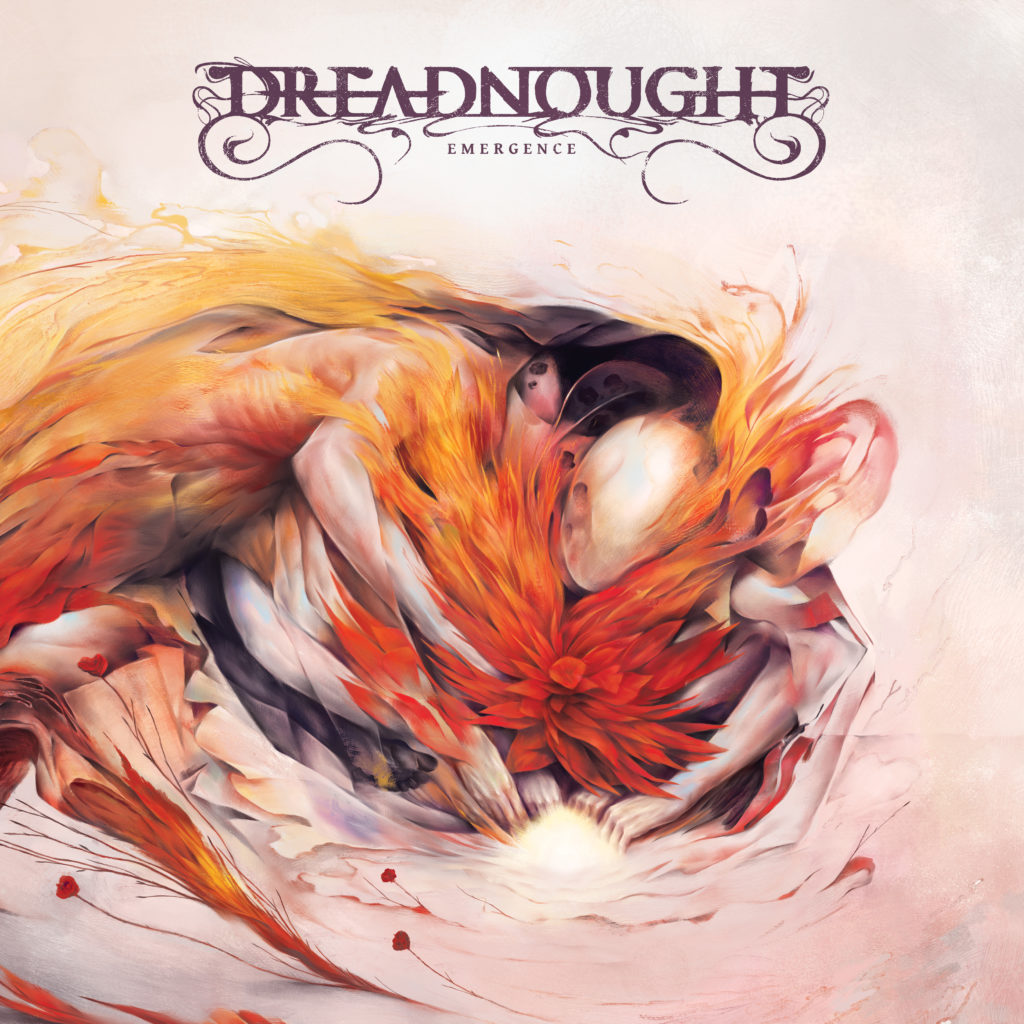 http://www.facebook.com/dreadnoughtband/
http://www.instagram.com/dreadnoughtdenver
http://www.profoundlorerecords.com
https://www.facebook.com/profoundlorerecords
http://www.instagram.com/profoundlorerecords
http://www.twitter.com/profound_lore