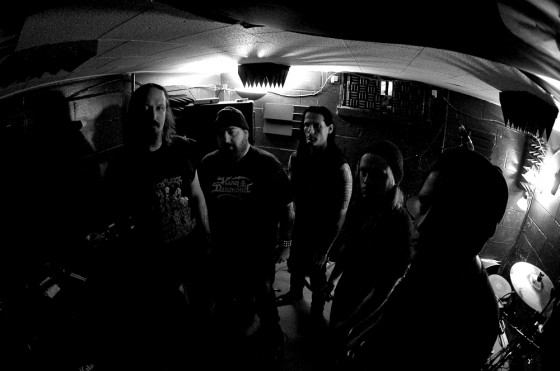 As DOOMSDAY prepare to assault the lands alongside Krieg and Wolvhammer this week in support of their pending self-titled debut release, today Pitchfork is hosting a stream of the third track from Doomsday.
The longest song from the record, "Bring Down The Knife" features additional lead guitar tracks from Will Lindsay (Nachtmystium, Indian, ex-Wolves In The Throne Room) and Russ Strahan (Pentagram), as well as lyrics written by Chris Black (Dawnbringer, Superchrist, Nachtmystium).
Also be trampled by Doomsday's "The Punishment" AT BROOKLYN VEGAN, HERE.
DOOMSDAY is set to embark on a nine-date rampage alongside Krieg and Wolvhammer later this week, where the Doomsday CD will be available directly from the band ahead of its November 6th release date. Several new dates have been added since previous announcements, including Philly on November 1st and Columbus, Ohio closing down the trek three days later.
Preorders for the Doomsday CD can now be placed via Disorder Recordings.
DOOMSDAY Fall Tour w/ Wolvhammer, Krieg:
10/26/2012 Ultra Lounge – Chicago, IL
10/27/2012 Hexagon Bar – Minneapolis, MN
10/28/2012 Crunchy Frog – Green Bay, WI
10/29/2012 Jukebox – Indianapolis, IN
10/30/2012 Smiling Moose – Pittsburgh, PA
10/31/2012 Strange Matter – Richmond, VA
11/01/2012 Kung Fu Necktie – Philadelphia, PA
11/02/2012 PA's Lounge – Somerville, MA
11/03/2012 Union Pool – New York, NY
11/04/2012 Kobo – Columbus, OH
Chicago-based DOOMSDAY unites guitarist Jeff Wilson (Chrome Waves, Wolvhammer, ex-Nachtmystium), guitarist/vocalist Jon Necromancer (Bones, ex-Usurper, ex-Nachtmystium), drummer Zack Simmons (Goatwhore, ex-Nachtmystium), vocalist Zion Meagher (Anti-Human Thesis, ex-Forest Of Impaled, ex-Nachtmystium) and bassist Bob Fouts (The Gates of Slumber, Chrome Waves, Apostle Of Solitude). A twenty-one minute assault, their self-titled debut was engineered by Sanford Parker (Nachtmystium, Twilight, Circle of Animals) and Carl Byers (Coffinworm), and melds the members' cruel musical insight resulting in a depressingly grim crust-influenced blackened musical holocaust as invigorating as it is intimidating.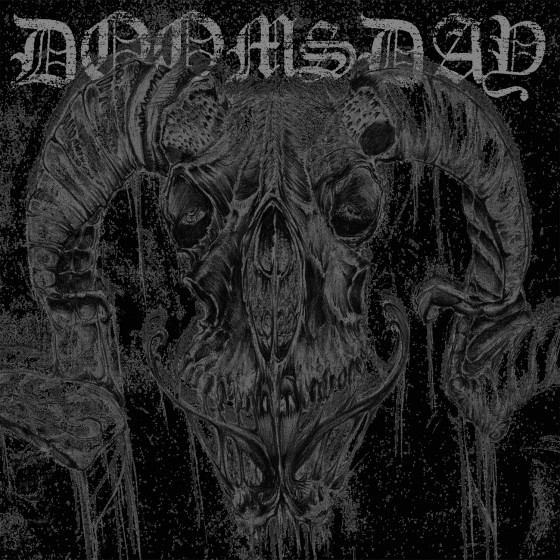 https://www.facebook.com/doomsdaychicago
http://doomsday.bigcartel.com
http://www.facebook.com/disorderrecordings
http://disorder.bigcartel.com