The self-titled debut from Chicago downfall division DOOMSDAY is available for public consumption now via the band's newly founded Disorder Recordings. As a gala for this punishing occurrence, the underworld musical practitioners at Cvlt Nation have hosted a stream of the entire short but pungent anti-human release.
DOOMSDAY recently undertook a week-and-a-half-long live trek through the Midwest and Northeast sectors of the country forecasting the end with their malicious riffs alongside Krieg and Wolvhammer. Check out new live footage from the mission below.
New live actions and further acts of malice onto the public will be declared on behalf of DOOMSDAY in the coming weeks.
Chicago-based DOOMSDAY unites guitarist Jeff Wilson (Chrome Waves, Wolvhammer, ex-Nachtmystium), guitarist/vocalist Jon Necromancer (Bones, ex-Usurper, ex-Nachtmystium), drummer Zack Simmons (Goatwhore, ex-Nachtmystium), vocalist Zion Meagher (Anti-Human Thesis, ex-Forest Of Impaled, ex-Nachtmystium) and bassist Bob Fouts (The Gates of Slumber, Chrome Waves, Apostle Of Solitude). A twenty-one minute assault, their self-titled debut was engineered by Sanford Parker (Nachtmystium, Twilight, Circle of Animals) and Carl Byers (Coffinworm), and melds the members' cruel musical insight resulting in a depressingly grim crust-influenced blackened musical holocaust as invigorating as it is intimidating.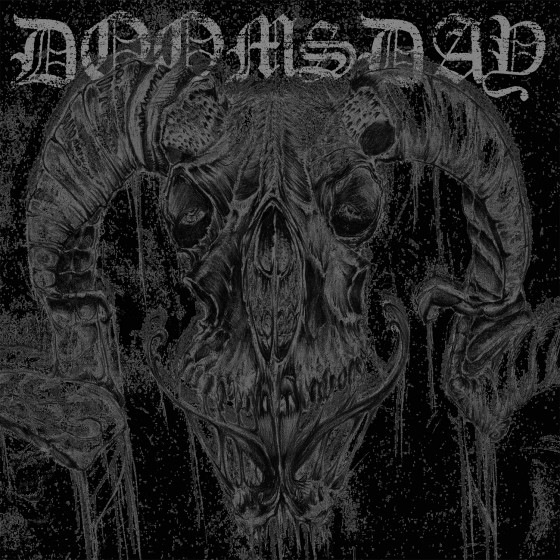 https://www.facebook.com/doomsdaychicago
http://doomsday.bigcartel.com
http://www.facebook.com/disorderrecordings
http://disorder.bigcartel.com