Hailed as 'The Best New Band in Death Metal' by Kerrang!, Topeka's death dealers DISKREET return with their full-length debut, Engage The Mechanicality.
To see North American release this October 26th on Siege Of Amida Records via Candlelight USA, the eagerly anticipated 11-track assault is arguably one of the most technically brutal albums to emerge this year. Engage The Mechanicality takes every pulverizing aspect of the band's 2007 Infernal Rise EP to a higher level of intensity. From face-melting drumming, to furious fretwork, and inhuman barks and bellows, this is an album that shows no mercy.
Produced by the band, Engage the Mechanicalty was mixed by Dave Otero (Cephalic Carnage), and bears album artwork is courtesy of Par Ollofsson (Cult Of Luna, Psycroptic, Severed Savior).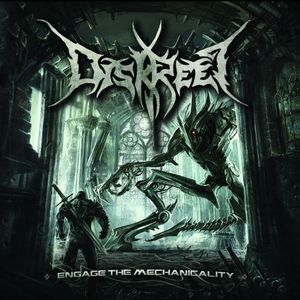 Engage The Mechanicality Track Listing:
01. Engage (Intro)
02. Valley Of Kings
03. Serpents Tongue
04. Spinal Cord Collection
05. Bishop of War
06. The Fall of Mankind
07. We Are Legion
08. Human Harvest
09. Pawning the Sanctuary
10. Graves
11. Haunt Of Fear
To celebrate the release of Engage The Mechanicality, DISKREET have dubbed their appearance at the Hammerween 2010 costume and metal gathering at the massive Beaumont Club in Kansas City, Missouri on October 30th as the official release party for the album. The band will throw down in the 1200-capacity club alongside several other heavy-hitters including the headlining Hammerlord (features ex/current members of The Esoteric, Nodes of Ranvier, The Blinding Light).
DISKREET Record Release Show:
10/30/2010 The Beaumont Club – Kansas City, MO w/ Hammerlord, Troglodyte, more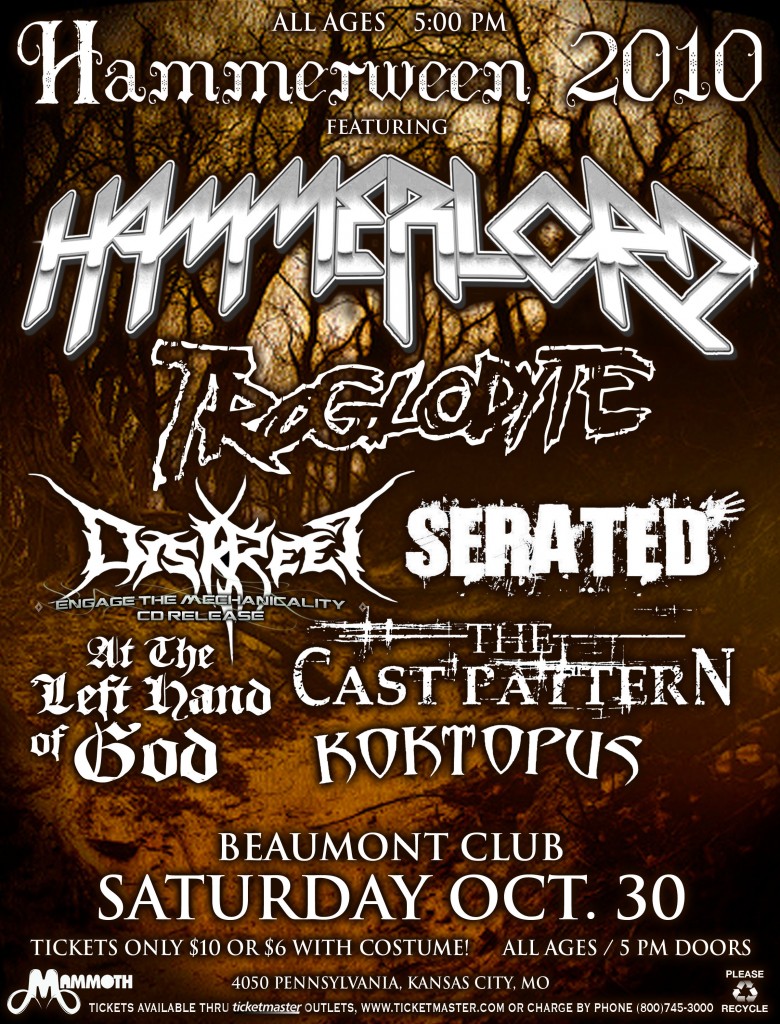 www.myspace.com/diskreet
www.candlelightrecordsusa.com
www.siegeofamida.net