With the word now out on the streets about the impending release of Psychogenic Atrophy, the debut full-length from Oakland-based DIMESLAND, heavily popular online mag, Stereogum, has released one of the album's most intense tracks, with an exclusive premiere of "Dying Foretold."
With a ravenous hunger for the bizarre, DIMESLAND unloads a brain-roasting barrage of complex arrangements on Psychogenic Atrophy, its forty-minute lifespan culminating into what may be one of the most artistically experimental metal albums of the year, captured through a crushing analog recording courtesy of Justin Weis at Trakworx in South San Francisco (Ludicra, Cormorant, Slough Feg). One of the highlights of these eight deranged anthems is the concentrated attack of second track, "Dying Foretold," now out of the cage via Stereogum. "You may recall this state-of-the-art metal act from September's edition of The Black Market, where I credited the band as a close spiritual successor to the long-running prog-thrash unit Voivod. I stand by that comparison and would add another remarkable band to their lineage: the avant-death metal band Atheist, whose combination of incredibly frenetic rhythms with loose-limbed jazz swagger also constitutes a big part of DIMESLAND's musical vocabulary," issues the meaty write-up paired with the premiere. It continues of the track itself, "Though it runs for just under three minutes, 'Dying Foretold' provides more substance than a lot of entire metal albums do – a dizzying fret-tapped intro heralds a maze of riffs that sound like '80s Metallica being sucked through a black hole. You could lose yourself in these contorted chords for days, but the jaw-clenching impact hits you on the first listen."
Get sucked into the vortex of "Dying Foretold" now via Stereogum at THIS LOCATION.
Also get consumed by the album's previously leaked, equally mind-boggling opener "Are They Cannibals?" RIGHT HERE.
DIMESLAND will independently release Psychogenic Atrophy digitally on December 9th, with a CD version directly behind it and a deluxe vinyl release early next year. Also watch for tour dates in juxtaposition with the staggered release of Psychogenic Atrophy to be issued shortly.
With its members hailing from The Residents, Wild Hunt and more, DIMESLAND produces a sound that is the result of a blend of controlled chaos and musical mutation, heavy tension and dark psychedelia, creating a place where aggression and imagination merge harmonically, rhythmically and lyrically to explore the terrain of psychological havoc and mental fracture. Their debut came to light as an EP entitled Creepmoon, released on Vendlus Records in 2012, the unique brutality of the songs drawing critical praise immediately, and the band's frantic and dense live performances feature songs woven together with shorter pieces and textures for an almost nonstop presentation of sound. Forward thinking fans of Voivod, Gorguts, Loincloth, Deathspell Omega and Portal should not pass DIMESLAND by for a second.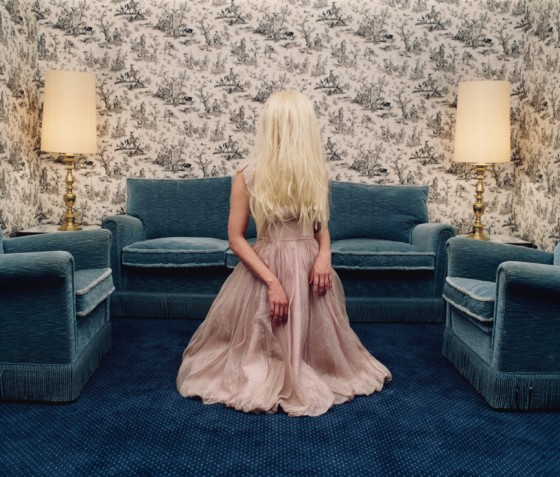 Psychogenic Atrophy Track Listing:
1. Are They Cannibals?
2. Dying Foretold
3. Institutional Gears
4. Xenolith
5. That Cold Moment
6. Malfunctioning Gears
7. Bound In Stone
8. Odd Feats Are Bid And Won