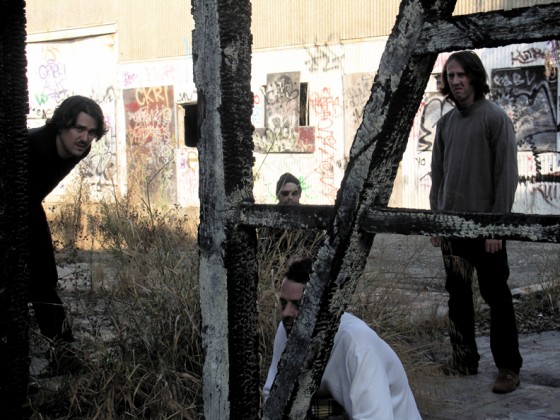 Oakland's eclectic metal unit DIMESLAND have locked down a short tour of the country's upper West Coast this May. Kicking off May 9th the quartet will scorch local 'bangers in Portland, Seattle and Eugene before ending the rampage with a hometown show, with support from Order OF The Gash, Kowloon Walled City, Wizard Rifle, labelmates Arkhum and more along the way.
DIMESLAND May West Coast Tour Dates:
5/09/2012 Plan B – Portland, OR w/ Order Of The Gash, Nasalrod
5/10/2012 The Highline – Seattle, WA
5/11/2012 Pyrate Punx – Eugene, OR w/ The Entity, Arkhum
5/12/2012 Eli's Mile High Club – Oakland, CA w/ Kowloon Walled City, Wizard Rifle
DIMESLAND is comprised of members of Oakland-based blackened/progressive metal band Wild Hunt as well as mysterious noise/rock outfit The Residents. Based on a strong interest in tension, mutation and fracture, in evidence not only harmonically and rhythmically but also within blurred tales of psychological havoc, the band's debut EP Creepmoon was released by Vendlus Records in February. The band's live shows are frantic and dense and feature songs woven together with shorter pieces and soundscapes for an almost nonstop presentation of sound.
Stream the Creepmoon EP in its entirety here:
DIMESLAND – Creepmoon by EARSPLIT
"…their sound incorporates elements of thrash, progressive, sludge, and ambient while refusing to stay within the boundaries of any of them… their approach is a collective that's as neurotic as it is psychotic, and that's something many of us in the metal world are encouraged by." – Metal Review
"Creepmoon displays an easy but nasty mastery of the metal and hard rock riff, as well as a trust in their chops to stray beyond those limitations, sometimes way beyond." – Music Emissions
"Sci-fi thrashing avant metal that will get your blood racing with the very creative way the noise and blur of sounds and layers are presented. I hope to hear more from this band soon." – Absolute Zero Media
"Enter Dimesland, a progressive band who explore the darker and more aggressive possibilities for expression in the world of metal music. And on this EP, which is entitled Creepmoon, they make no buts about their approach to music." – Sea of Tranquility
"Dimesland make their very own brand of jarring racket. The contrast between barbed riffs and melancholy sound manipulation plays beautifully.." – Chronicles of Chaos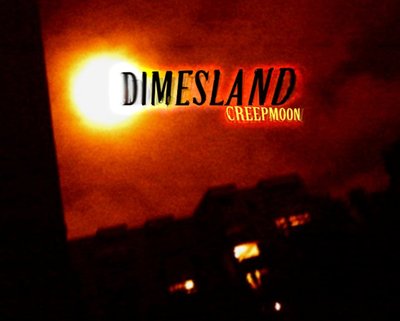 http://www.facebook.com/pages/DIMESLAND/370056604680?sk=info
http://www.dimesland.com
http://www.myspace.com/dimesland
http://vendlus.com