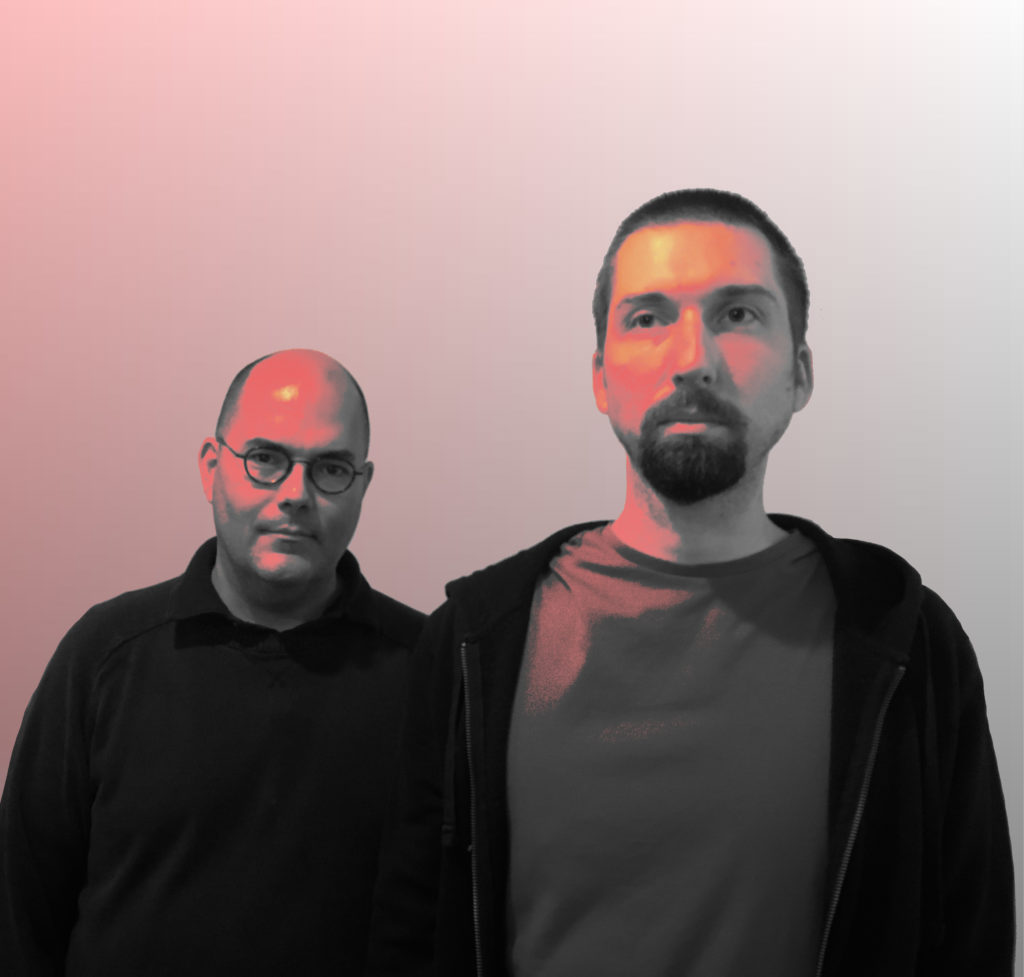 Virginia-based duo DIGITAL NEGATIVE presents their second EP, now confirmed for early March release.
DIGITAL NEGATIVE is the electronic/industrial project from Richard Johnson (Drugs Of Faith, Agoraphobic Nosebleed, ex-Enemy Soil) and Daniel Euphrat (Person918x, Timmy Sells His Soul). The group formed during the pandemic quarantine of 2020 and released their eponymous debut EP via Hostile 1 Tapes in 2021.
Simply named EP 2, the second DIGITAL NEGATIVE EP delivers five more brutal, glitched-out electro-industrial tracks, while tackling some new ground. Unlike the band's first EP that was put together during the lockdowns, Johnson and Euphrat worked in person to craft the new material, largely constructed of guitars, electronic drums, samples, and vocals. "Samples chosen to emphasize artificiality is still the M.O.; I just tried to use a different variety of rhythms for this EP," says Euphrat. "I felt like there was more room to explore the same concept."
The goal of DIGITAL NEGATIVE has been to create sound collages that push that artificiality as well as, as Euphrat describes, "The heaviness of metal and industrial music. Luckily for us, that criteria can apply to a broad variety of rhythms and genres. This second EP is an attempt to further explore the field of musical possibilities opened up by the original concept."
Stream the first song previewing DIGITAL NEGATIVE's EP 2, "Industrial Scraps," now at THIS LOCATION.
DIGITAL NEGATIVE will release EP 2 exclusively through Bandcamp on March 3rd. Find preorders HERE and stand by for additional previews to be broadcasted over the weeks ahead.
EP 2 Track Listing:
1. Drop
2. The Floor
3. March Onward
4. Industrial Scraps
5. Monochromatic
https://digitalnegative.bandcamp.com
https://twitter.com/digitalnegativ2