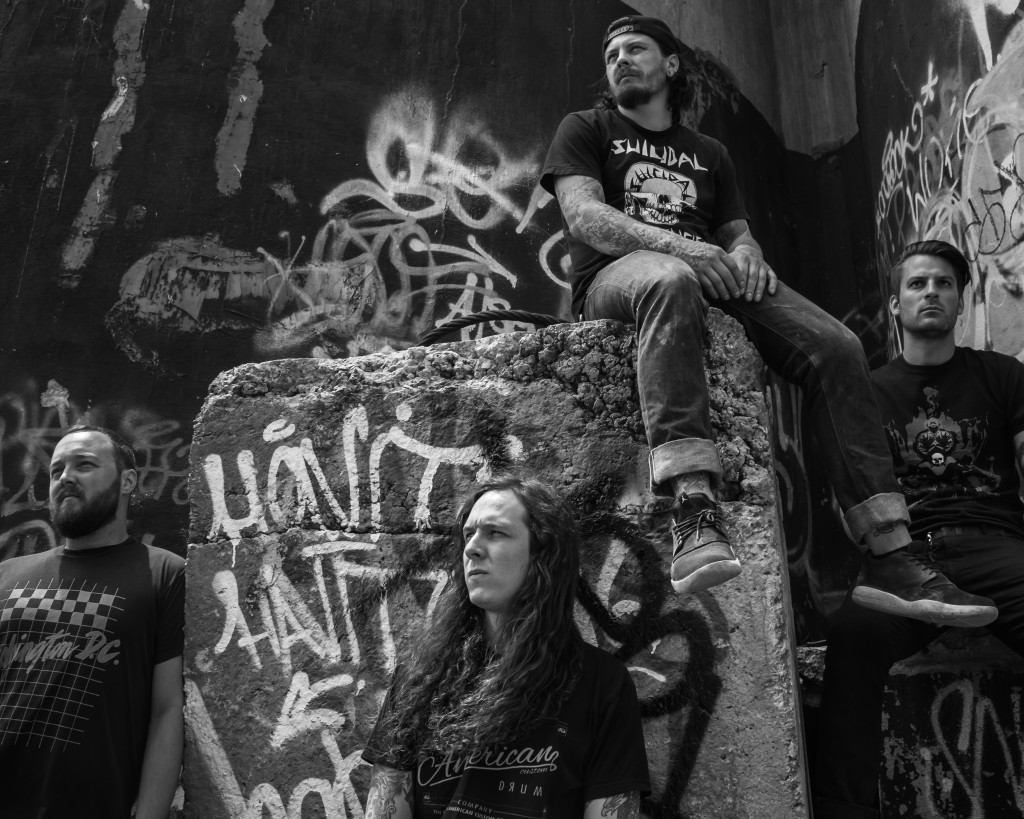 [photo by Adam Crombleholme]
Chicago-based DETHBEDS will issue their debut recordings through their independent release of Dungeon Scum early this Fall.
A newly-formed outfit, DETHBEDS unites a host of influence from a wide array of musical backgrounds, resulting in a volatile concoction of angular metallic, punk-fueled hardcore. Formed in Owosso, Michigan where vocalist Zac LeDuc, guitarist Patrick Dignan, and drummer Ray Knipe grew up together, the outfit united with Dave Stach who joined on bass, after which the band transplanted to Chicago where Stach was based, a city in which they had communed and performed together with their prior acts. Collectively hailing from a varied range of experiences within Midwest metal, punk, hip hop, and psych scenes, DETHBEDS marries this diversified collective's most explosive tactics into a relentlessly energetic, spastic brew of music heavily influenced yet far from limited to the output of influential acts like Converge, The Dillinger Escape Plan, Refused, Botch, and others.
The majority of DETHBEDS' newly completed Dungeon Scum debut LP was written in Michigan, before the band was a fully realized project. Following their migration to Chicago, the band fine-tuned the tracks and recorded the album with Adam Stilson at Decade Music Studios, an amazing studio actually located inside of a DIY music venue called The Observatory, after which the album was mastered by Collin Jordan at The Boiler Room, and completed with cover art by Tom Jenkins at Black Eagle Press. The record's seven-track attack takes place within a seventeen-minute spread, resulting in a rabid, explosive delivery.
DETHBEDS will independently release Dungeon Scum on 12″ vinyl, CD, and digitally on October 14th. Audio samples, an official video, preorder info, and further details on the album will be issued in the coming weeks.
With a hometown record release show and a more extensive run of tour dates being planned to take place in conjunction with the release of Dungeon Scum, in the meantime DETHBEDS will be appearing with Like Rats in August, Ghost Bath in September, and more.
DETHBEDS Live:
8/05/2016 Beat Kitchen – Chicago, IL w/ Like Rats, Endmember, Young & Dead [info]
9/08/2016 Beat Kitchen – Chicago, ILw/ Ghost Bath, Frosthelm, Numenorean, Vukari [info]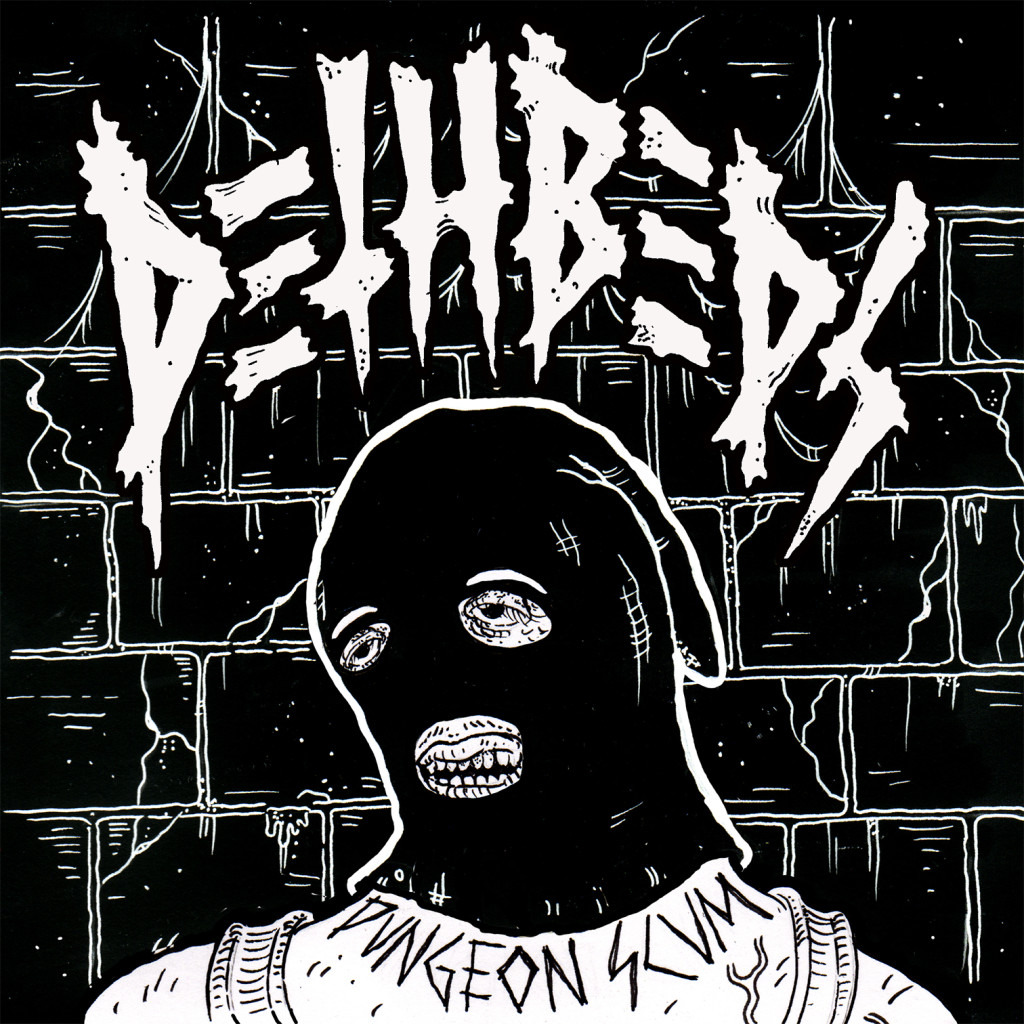 Dungeon Scum Track Listing:
1. Snake Charmer
2. Night Ripper
3. Portal
4. Destroyer
5. Ungoliant
6. Dungeon Scum
7. Into The Void
http://www.dethbeds.com
https://www.facebook.com/dethbeds
https://www.twitter.com/DETHBEDS666
https://www.instagram.com/DETHBEDS666
http://dethbeds.bandcamp.com
https://soundcloud.com/dethbeds