Reunited Swedish death metallers DESULTORY will re-issue exclusive deluxe editions of their Into Eternity and Bitterness full lengths via Singapore's Pulverised Records. Initially released via Metal Blade Records in 1993 and 1994 respectively, each record represents an important contribution to Swedish extreme metal history.
To commemorate these two landmark offerings, both discs will be released together with bonus tracks from three DESULTORY demos circa '90 – '91. In addition, each record, originally produced by renown Sunlight Studio owner/producer Tomas Skogsberg, will be remastered by multi-instrumentalist/producer Dan Swanö at Unisound Studio in Sweden.
Said Swanö of the undertaking: "I've been remastering DESULTORY's demos and first two full lengths. The play time is more than 80 minutes! All the material has been restored to fit nicely together in the same playlist, and it's amazing how much a few small tweaks can change the overall sound from 'demo' to 'album.' A funny anecdote is that I 'forced' the band to go to the home of Tomas Skogsberg in the middle of nowhere and pick up the original DAT tapes of the demos. Maximum quality achieved!"
The front covers and inside booklets have all bean tweaked with a subtle redesign by Greek graphic artist Anestis Goudas of Derz Design (Rotting Christ, I.C.S Vortex, Shagrath etc) and come with detailed liner notes by Terrorizer Magazine writer Olivier "Zoltar" Badin, with special assistance from DESULTORY frontman/guitarist Klas Morberg.
Commented Morberg: "When I wrote these lines in late September 2010, it was exactly 21 years since the DESULTORY journey began back in 1989. As we're now writing a new chapter in our history by releasing the new album, we would also like to tell the complete story of the past. We're really happy to be with Pulverised Records and are able to re-release these records, both brilliantly remastered by Dan Swanö. So, for all of you who've been with us from the start and anyone else who wants to know how it all began…Here it is. Enjoy!"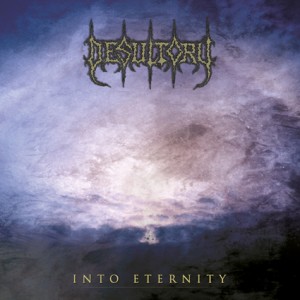 DESULTORY – Into Eternity Track Listing:
1) Into Eternity
2) Depression
3) Tears
4) The Chill Within
5) Visions
6) Twisted Emotions
7) Forever Gone
8) Passed Away
9) Asleep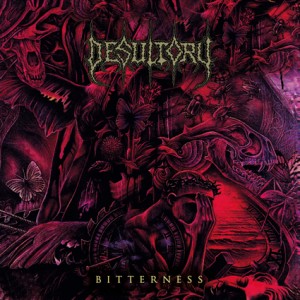 DESULTORY – Bitterness Track Listing:
1) Life Shatters
2) Left Behind
3) A Closing Eye
4) Taste Of Tragedy
5) Bleeding
6) Among Mortals
7) Enslaved
8) Winter
9) Cold Bitterness
Bonus Tracks:
From Beyond (Demo '90)
10) Eternal Darkness
11) The Awakening
12) Cease To Exist
13) Insanity
Passed Away (Demo '90)
14) Passed Away
15) The Chill Within
16) Death Unfolds
Visions (Demo '91)
17) Forever Gone
18) Depression
19) Visions
DESULTORY Lineup:
Klas Morberg – Vocals, Guitars
Håkan Morberg – Guitars
Johan Bolin – Bass
Thomas Johnson – Drums
www.myspace.com/desultoryofficial
www.myspace.com/pulverisedrecords