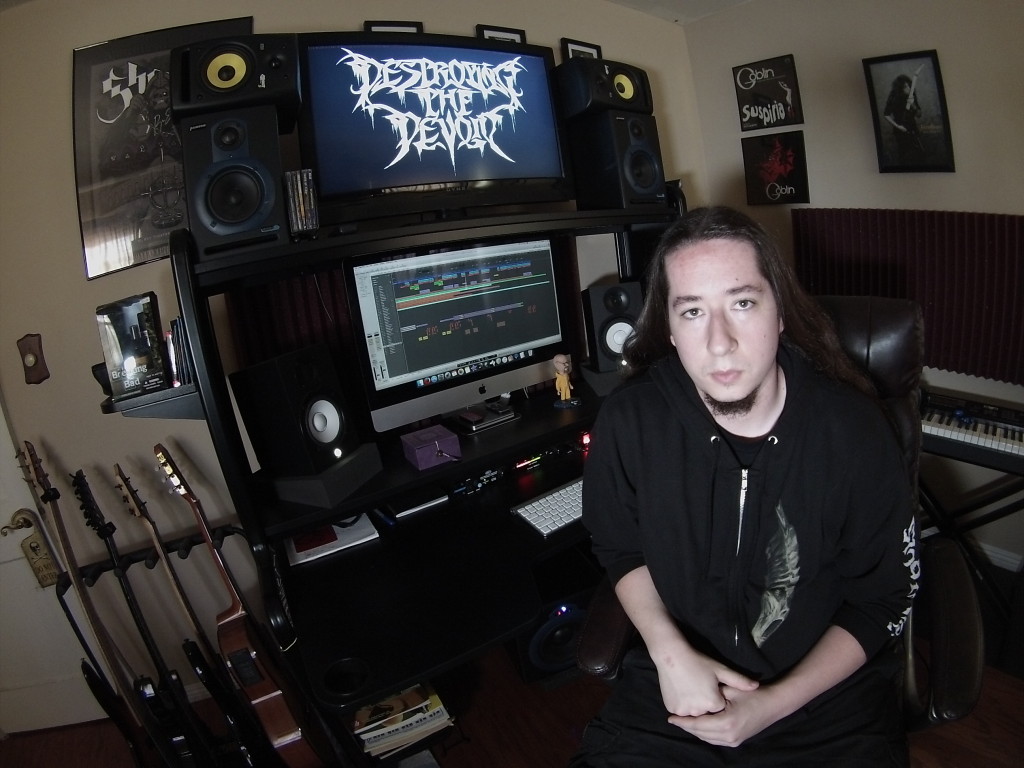 "…a veritable gold mine of killer rhythm riffs and outstanding lead playing…" – Metal Injection
DESTROYING THE DEVOID — the progressive death metal venture led by Craig Peters of Deeds Of Flesh and formerly Arkaik — will unleash the exploratory brutality of full-length debut, Paramnesia, via Unique Leader Records tomorrow. The seven-track, forty-six-minute sonic escapade was engineered and produced by Peters at Carnivale Nocturno Studios with all mixing and mastering handled by Zack Ohren (Deeds of Flesh, Arkaik, Suffocation et al) at Castle Ultimate Productions and cover art by Frank Barrera.
In advance of its official unveiling, Metal Injection is streaming Paramnesia in its entirety lauding a record that's a, "veritable gold mine of killer rhythm riffs and outstanding lead playing," further elaborating, "The theatrical and orchestral sheen… makes its mark right from the onset of opener 'Chasm Of Existence,' a savage and dazzling dose of death metal strongly supplemented by an array of piano, synth, and orchestral layers that really gives the song an epic sweeping grandeur in between its technical battering salvos. From there, the album never relents, diving into the absolutely monstrous second track and initial single, 'The Endless Cycles Of Lunacy,' with a number of new elements and surprises slowly woven into the two tracks that follow it. The album bows out on a strong note with its most progressive trio of songs in the form of a three-song suite entitled 'Beyond The Dark Veil.'"
Paramnesia will be released via Unique Leader Records on August 19th, 2016. Preorders are available at THIS LOCATION.
Paramnesia is a challenging and ultimately thrilling listen that takes its listeners through a shadowy exploration of the human psyche, specifically how an individual's personality and perception of the world are molded and eventually dictated by their personal relationships and experiences. Through repeated interactions, once unique strangers gradually morph into fragmented pieces of one another, now completely interspersed. This is essentially paramnesia: the inability to distinguish between fact and fiction.
Upon their premiere of "The Endless Cycles Of Lunacy" Decibel wrote, "We like our Deeds Of Flesh-styled brutal tech death metal plenty around the Decibel offices. And we have a soft spot for the atmospheric/symphonic DM approach of Septicflesh and Dimmu Borgir… What we didn't know was how much we dig those two micro-genres fashioned together! Fortunately, Deeds Of Flesh guitarist Craig Peters knows us better than anyone, so he formed DESTROYING THE DEVOID just two years ago as way to express his more melodic, progressive – dare we type – 'film score-y' side, while still adhering the framework of the death metals." In a recent 8.5/10 review, Dead Rhetoric issues, "An album more interesting than your standard extreme act, Paramnesia should fill the needs of death metal fans of the technical and progressive varieties. Cinematic elements, brooding atmosphere, and crushing death metal combine in a way that is rewarding to listen to, yet appeals from the get-go." Glacially Musical echoes the sentiment, "Weaving in and out of technical death metal are beautiful landscapes of sound. This is anything but your run of the mill death metal or your run of the mill progressive music. Don't just listen to this album, hear it." Adds Explicitly Intense in a glowing assessment of the record "Yes, this band is heavy and ultra extreme throughout the seven prime cuts, but they're interestingly put together, with heavy atmosphere lending to so much emotion, tears want to fall from your eyes. Craig Peters… has done an outstanding job putting together songs that fall into the thinking person's category yet can bring a huge burst of excitement to diehard death metal freaks. Imagine the atmospheric darkness and symphonic parts of Augury meeting the superb, classically-crafted musicianship of progressive metallers Adagio, with a sprinkle of Cynic thrown in for good measure."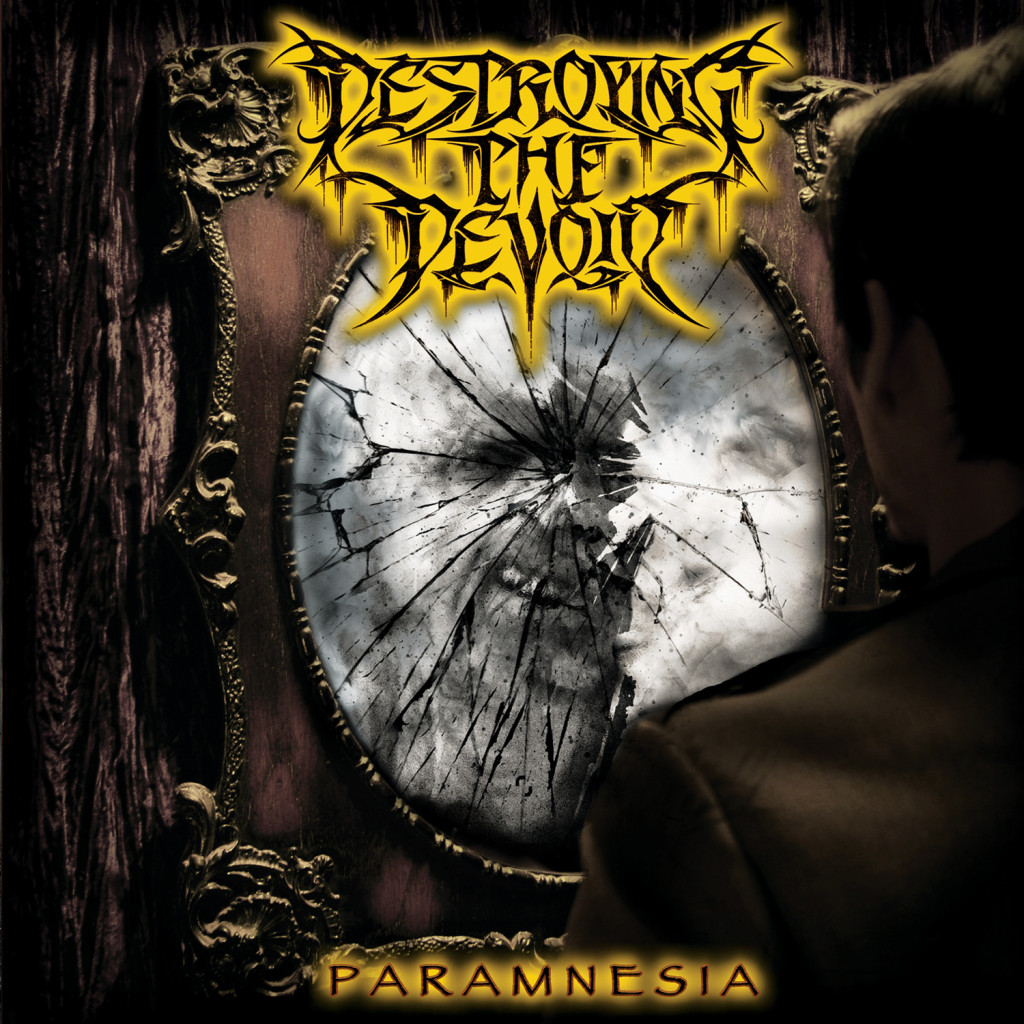 http://www.facebook.com/destroyingthedevoid
http://www.uniqueleader.com
http://www.facebook.com/uniqueleaderrecords