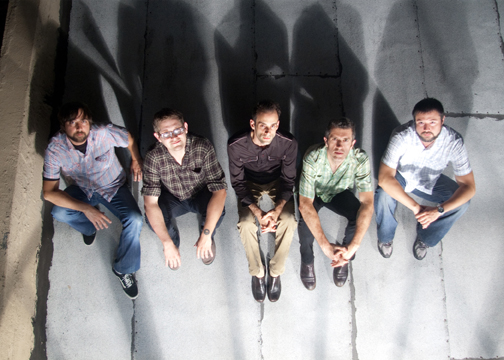 At A Loss Recordings welcomes Chicago's sorcerers of atmospheric post-rock DEL REY to their ever-morphing roster, bringing the band's upcoming fourth full-length Immemorial to North American masses this September 28th (with a European release on Golden Antenna Records).
Born in 1997 in the attic of a flat in Chicago's Ukrainian Village, DEL REY's music expands upon the post-rock and electronic roots of their native city, but their sonic palette also contains hints of Middle Eastern, South Asian, and Afro-Cuban textures. Fueled by the band's already furious double-drummer attack and stinging guitar work, these elements are deftly woven into songs that take on a life of their own. Immemorial builds on the cosmic soundscapes and of DEL REY's previous work, but here they've channeled their energies into an even more evocative, melodic sound — even incorporating the Chinese guzheng and Japansese taiko drumming into their Immemorial attack — heightening the tension and release elements of each song. It's surely heavy, but in a clean, angular, and cinematic style that has been honed to perfection, making this the band's most ambitious offering to date.
Immemorial Track Listing:
1 Return of the Son of Fog Rider
2 E Pluribus Unicorn
3 Innumeracy
4 Silent Weapons for Quiet Wars
5 Ouisch
6 These Children That Come at You With Knives
7 Ancestral
Immemorial will be released in North America as a gatefold 12″ LP with an included CD, with no standard jewel case pressing. In celebration of the album, DEL REY have booked a hometown record release show at Chicago's Lincoln Hall on October 8th.
DEL REY Record Release Show:
10/8/2010 Lincoln Hall – Chicago, IL
More live dates and more information on Immemorial will be announced soon. North American journalists can direct all promo inquiries to Earsplit PR; promos will be available in mere days.
Del Rey at The Empty Bottle from Michael Johnson on Vimeo.
http://www.myspace.com/delrey
http://www.facebook.com/pages/Del-Rey/107723275912266
http://atalossblogs.wordpress.com
http://www.atalossrecordings.com
http://www.myspace.com/atalossrecordings