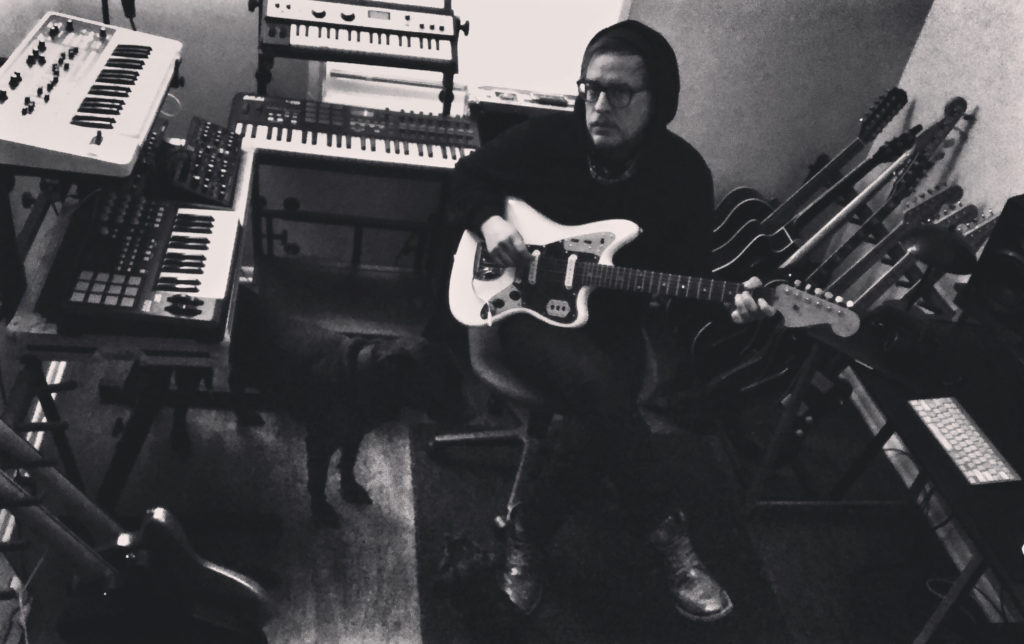 BrooklynVegan is currently hosting the exclusive premiere of "In Cold Blood," the new single from post-punk/post-metal act DEEPER GRAVES. The track is found on the outfit's impending second album, The Colossal Sleep, nearing release through Disorder Recordings at the end of the month.
DEEPER GRAVES is the solo venture of Jeff Wilson, formerly of Nachtmystium, Wolvhammer, Abigail Williams, and others, and a founding member of current acts Chrome Waves, Contrition, and Altars Of The Moon. Differing from the more metallic output the majority of his résumé provides, with DEEPER GRAVES he creates lush soundscapes and slow-paced rock movements that venture further into the realms of his post-punk, shoegaze, and alternative influences, with elements tracing to foundational acts like Bauhaus and Joy Division.
The Colossal Sleep delivers six new songs which further develop and expand upon the melodic and melancholic foundations built on DEEPER GRAVES' Open Roads debut, with Jeff Wilson handling vocals, guitars, bass, synth/keys, programming, and all other instrumentation. Engineered, mixed, and mastered by Wilson at the Disorder Recordings headquarters, the record is completed with cover art by Awo Prosatega and layout by Wilson, and features guest vocals from Heath Rave (Lotus Thrones, ex-Wolvhammer) on the tracks "Escape Velocity" and "Corridors."
With the new single from The Colossal Sleep Wilson reveals, "'In Cold Blood' was the first song written for this particular album. It leans in hard on the heavier vibe I wanted to create this time around and the vocal hook in the chorus brings it right back to the melodic side."
Writes BrooklynVegan, "Like the debut album, these new songs find Jeff leaning more strongly into his goth and shoegaze influences, and less into his metal side, but "In Cold Blood" is still heavy stuff…"
Stream DEEPER GRAVES' "In Cold Blood" single first through BrooklynVegan now at THIS LOCATION.
The Colossal Sleep will see release on CD and digital platforms through Wilson's own Disorder Recordings on January 28th. Find preorders and merch HERE, and watch the video for the album's lead single, "Distant Fires," HERE.
Watch for additional audio and video previews to be issued surrounding the release of The Colossal Sleep, and for tour dates to be posted in the weeks ahead.
https://deeper-graves.bandcamp.com
https://www.instagram.com/deepergraves
https://www.facebook.com/deepergravespgh
http://disorder-recordings.com
https://disorder-recordings.bandcamp.com
https://www.facebook.com/disorderdesignco
https://www.instagram.com/disorderdesignco