Deathgrind/punk collective DEATHGRAVE – featuring members of Brainoil and Amber Asylum among others – will play a special record release show June 28th in support of the impending So Real, It's Now debut. Set to take place at The Ritz in their home city of San Jose, the band will be joined by labelmates Connoisseur and Mortuous as well as ColdClaw. The following month, DEATHGAVE will take to the streets on a mini Pacific Northwest tour. The nine-date journey will commence on July 5th and run through July 14th with east coast dates in the plotting stages. See all confirmed shows below.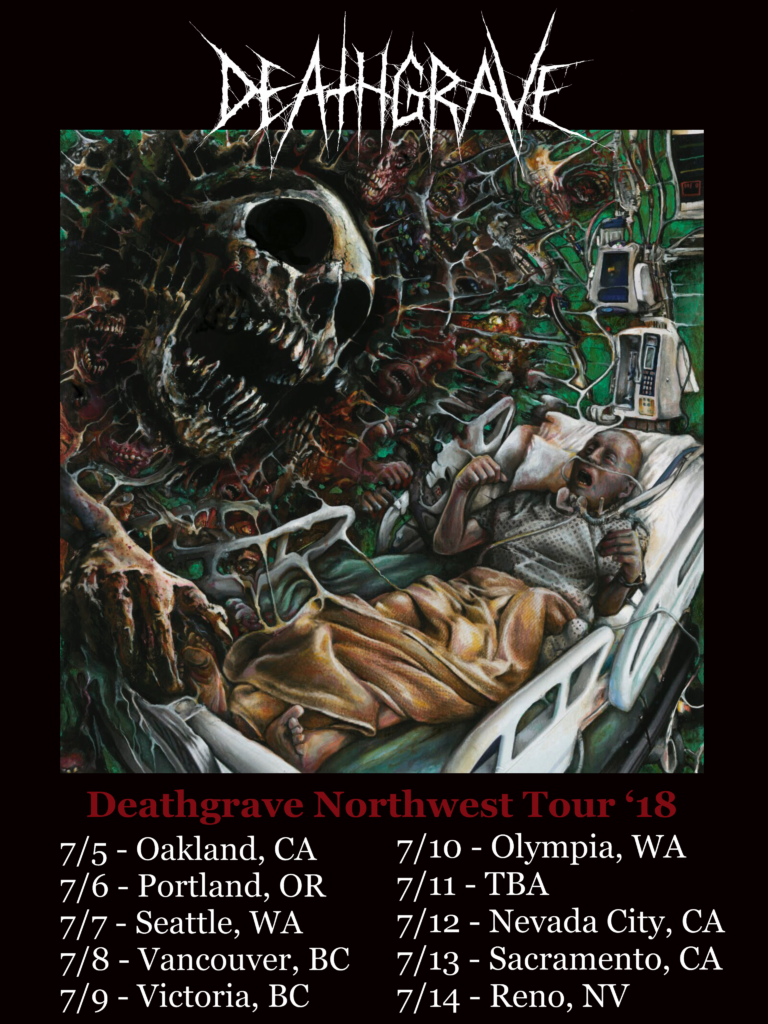 DEATHGRAVE:
6/28/2018 The Ritz – San Jose, CA w/ Connoisseur, Mortuous, Cold Claw * Record Release Show
7/05/2018 Elbo Room Jack London – Oakland, CA w/ Dispirit, Yarrow
7/06/2018 Tonic Lounge – Portland, OR w/ Cliterati, Hacksaw, Apraxic
7/07/2018 GLC – Seattle, WA w/ Fetid, Cliterati, Open Veins
7/08/2018 Astoria – Vancouver, BC w/ Vaults, TBA
7/09/2018 Logan's Pub – Victoria, BC w/ Legit Heat, Mediated Forms
7/10/2018 Cryptatropa – Olympia, WA w/ Caustic Wound, Warp Chamber
7/12/2018 Coopers – Nevada City, CA w/ Amorok, Slutsville, Pentacosm
7/13/2018 Cafe Colonial – Sacramento, CA w/ XTomHanX, Barc, Forced Feed
7/14/2018 Clark Lane Maul – Reno, NV (day show)
7/14/2018 Shea's Tavern – Reno. NV (night show)
So Real, It's Now boasts fourteen ear-bleeders captured at Earhammer Studios in Oakland (Necrot, Autopsy) by DEATHGRAVE guitarist/renowned sound engineer Greg Wilkinson (Brainoil, ex-Laudanum, ex-Graves At Sea). In an advance investigation of the record, Wonderbox Metal hails, "twenty-seven-minutes of brutal grindcore," further elaborating, "Mixing deathgrind, powerviolence, and punk into its abrasive attack, So Real, It's Now is impressively rabid. However, and very interestingly, there's more here than just aggressive tendencies. These fourteen songs may be ugly and nasty, but they're very well-written and catchier than you might imagine. This isn't a one-dimensional blastfest… as the band show a good sense of dynamics, structure, and variety across the music."
DEATHGRAVE's So Real, It's Now will see release on CD, vinyl, and digital formats via Tankcrimes on June 22nd. Digital preorders are available at THIS LOCATION where streams of "Live Fast, Die Slow" and "This Is What You Get Pt.1" are available. Find physical orders at the Tankcrimes Merch Table HERE.
Forged in 2013, DEATHGRAVE initially united as four friends with a simple need to play bleeding, belligerent, and pissed off grindcore/powerviolence in the vein of Siege, Rudimentary Peni, and Napalm Death with an Impetigo twist. Comprised of longtime scene veterans, DEATHGRAVE is Wilkinson alongside drummer Matt Thompson, bassist Fern Alberts (Amber Asylum, ex-Bird, ex-Ringwurm), and vocalist Andre Cornejo (Cyanic, ex-Bird, ex-Casket Blaster). The band has obliterated venues throughout California as well as the Pacific Northwest, Southwest, and Mexico with their pulverizing live sets sharing bills with the likes of High On Fire, Graves At Sea, Yob, Dispirit, Ghoul, Spectral Voice, Noothgrush, Undergang, Incantation, Eyehategod, Necrot and so many more. DEATHGRAVE will bring their sonic repugnance to stages on a full US tour later this year in support of So Real, It's Now.
DEATHGRAVE:
Matt Thompson – drums
Fern Alberts – bass
Greg Wilkinson – guitar
Andre Cornejo – vocals
"…it's got plenty of blood and guts…" – Decibel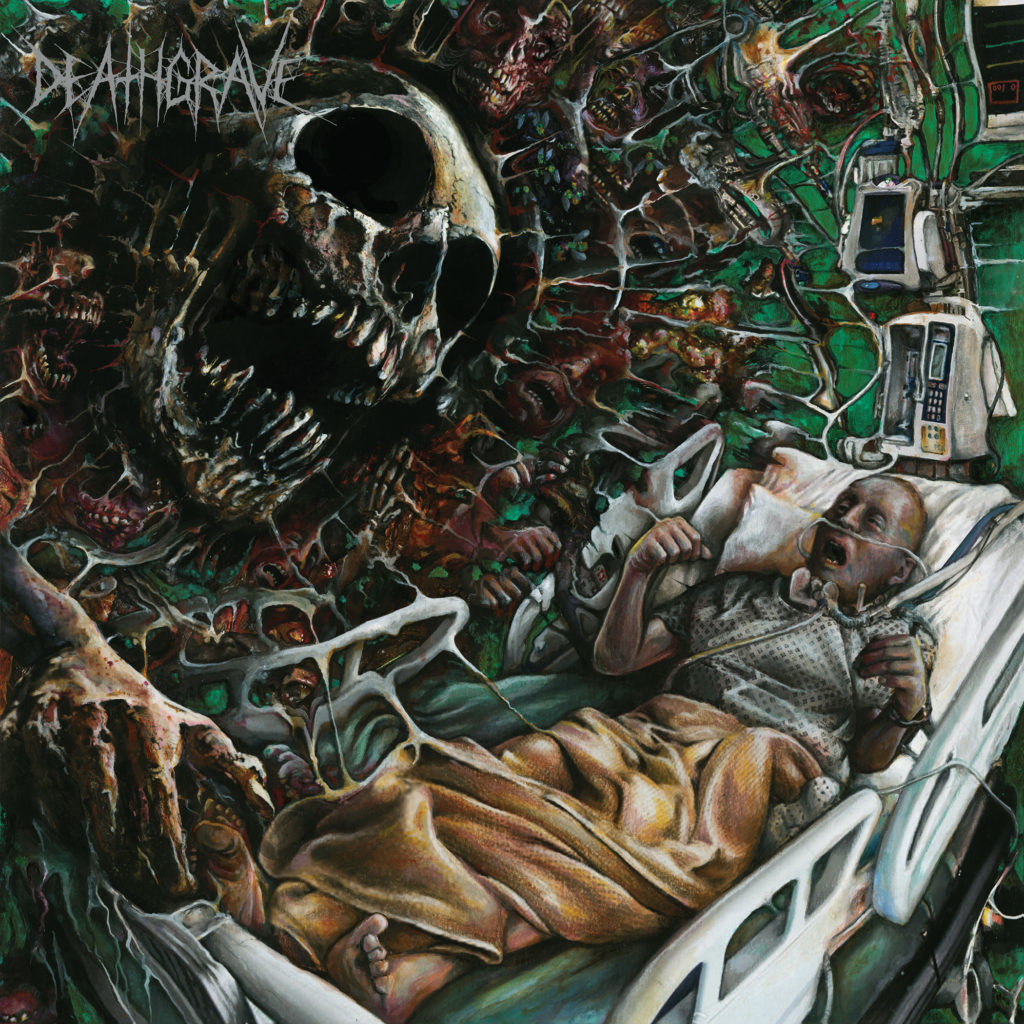 http://deathgrave.bandcamp.com/
http://www.instagram.com/deathgrave408
http://www.tankcrimes.com
http://www.facebook.com/tankcrimes
http://www.twitter.com/tankcrimes
http://tankcrimes.merchtable.com