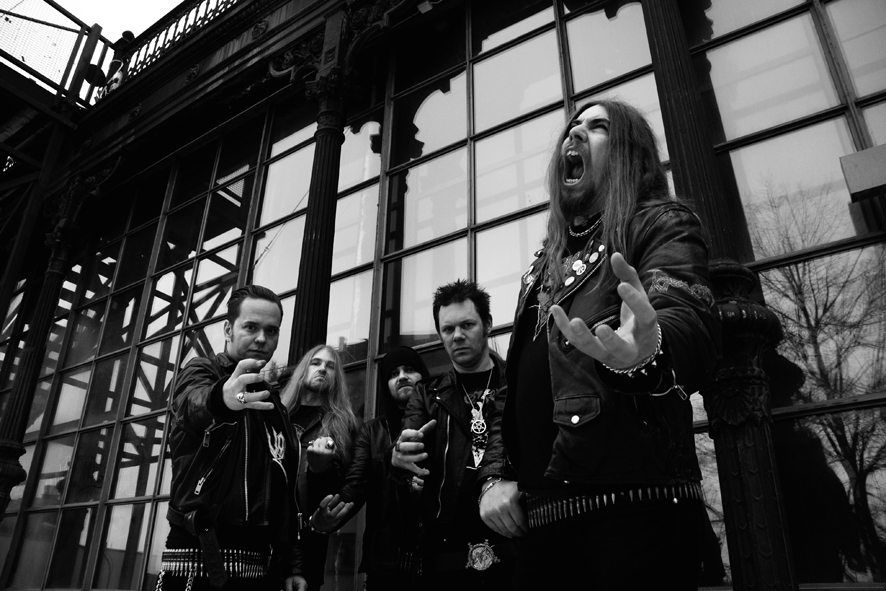 Pulverised Records is proud to welcome Stockholm, Sweden's CRUCIFYRE to their prestigious underground roster. Formed in 2006, the band features the crushing lineup of vocalist Erik Tormentor Sahlström (General Surgery, Maze Of Torment, Serpent Obscene et al), guitarists TG (The Sun, Morbid) and Urban Skytt (Crematory, Regurgitate, Nasum), bassist Henrik Doltz Nilsson (Dobermann Cult) and drummer Yasin Hillborg (Afflicted).
Commented Hillborg of the signing: "Working with Pulverised feels great. It's like we've come home and have been given the chance to do what we do best: deliver auditory terror in the most evil and aggressive way."
Added Pulverised label manager Roy Yeo: "With present and past members from such highly respected bands, it is really interesting to see what these guys could come up with. I can only say that the debut album has exceeded my expectations! CRUCIFYRE is exactly the kind of band that displayed the attitude of those early demo bands and with the integral nastiness that death metal should be known for."
CRUCIFYRE's debut full-length will be released via Pulverised Records later this year. Further info to follow….
http://www.myspace.com/crucifyre
http://www.myspace.com/pulverisedrecords