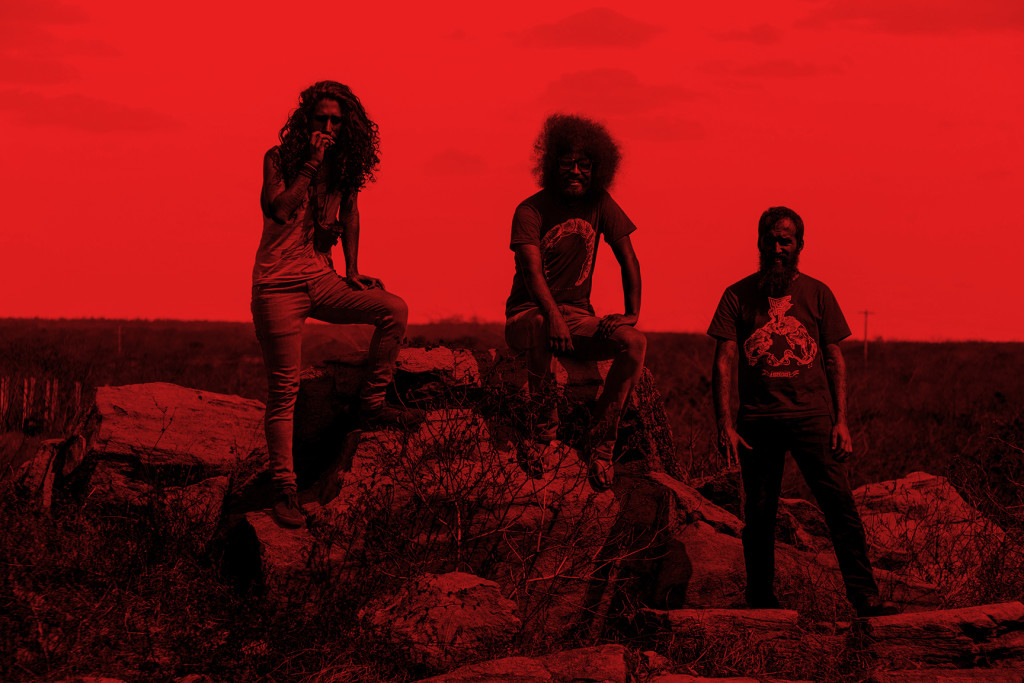 [photo by Jean Ribeiro]
Brazil's unhinged trio DEAFKIDS will support provide support for the mighty Neurosis this week as the band makes their way to South America for the first time.
Neurot Recordings officially issued DEAFKIDS' Configuração Do Lamento worldwide on CD, vinyl, and digital formats in October, following its cult cassette release in Brazil. Dispatching a whirlwind of chaotic noise, rampant riffs, and bewildering rhythms, the virtually unclassifiable sound of the DEAFKIDS crew somehow merges industrial/noise overtones into a rampant concoction of socio-politically-fueled hardcore punk.
With Neurosis embarking on their first trip to South America this week, the band has invited their new friends DEAFKIDS to provide direct support for their show this Saturday, December 8th in the band's hometown of in São Paulo, after which Neurosis will venture onward to shows in Buenos Aires, Argentina and Santiago, Chile. DEAFKIDS has announced two more shows in December to close out the year, with much more to be announced in 2018.
Noisey Brazil has just posted a new feature on the influence of Neurosis on their country's music scene, which DEAFKIDS is a part of; check it out HERE.
Stream DEAFKIDS' entire Configuração Do Lamento at Bandcamp HERE and see their "Pés Atados" video HERE and "Propagação" video HERE.
Find physical order options and merch bundles for Configuração Do Lamento at the Neurot Recordings webshop HERE and make digital purchases HERE.
DEAFKIDS Tour Dates:
12/08/2017 Carioca Club РṢo Paulo, BR w/ Neurosis
12/17/2017 Festival Cardápio Underground 2017 – Bragança Paulista, BR
12/21/2017 Hotel Bar РṢo Paulo, BR
DEAFKIDS' Configuração Do Lamento is an untamed release, happy to juxtapose monolithic drone riffs with frantic polyrhythmic detours, the band citing the syncopated beats of African drums as a major influence. It is a guttural, scorched mutation of psychedelia, that similar intent of frying the listener's perception, while void of anything approaching earthy wistfulness, wholly fluid in nature, paying no heed to any musical expectations other than the creators own internal logic. A bombardment of clanging percussion sits below relentless guitar battering, and a whole host of electronic meddling, effects which in practice manage to further confound the proceedings. Using the term psychedelic in the absolute loosest sense is apt, as the band claims that "non-genre genres" are a chief source of inspiration, referencing anything from their own background in punk, right the way through to spiritual jazz, practically any form which allows the artist to experiment with the utter extremes of musical expression.
"Rhythm is a key force on Configuração, as all the songs grow from – and coil back toward – the percussive pulse that propels these pieces. Guitars squawk and drone, vocals reverberate through the instrumental haze, but all that noise serves the pounding on the ground, like a slightly less nihilistic Godflesh." – Decibel Magazine
"a fine example of expanded horizons done right… DEAFKIDS don't bear any great sonic resemblance to Neurosis, but they share a liking for tuned-low sludgy guitar tones, crypto-tribal drum workouts… and waves of industrial bombast." – The Wire
"…DEAFKIDS careen from idea to idea, finding up pieces of krautrock, clanging sampled sounds, digitally manipulated noise freakouts, and percussion jam sessions like some kind of demented globe-trotting katamari. No matter where the music takes them, this group uses the material at hand to hypnotize and entrance. Configuração Do Lamento is a whip-smart record which breezes past the conscious mind and straight for your instincts." – Invisible Oranges
"This record sounds like nothing I have ever heard before, because of all of the changes and sonic textures… DEAFKIDS are able to blend noise, d-beat, tribal drumming and psychedelic energy into an audio force that will leave you wanting more!" – Cvlt Nation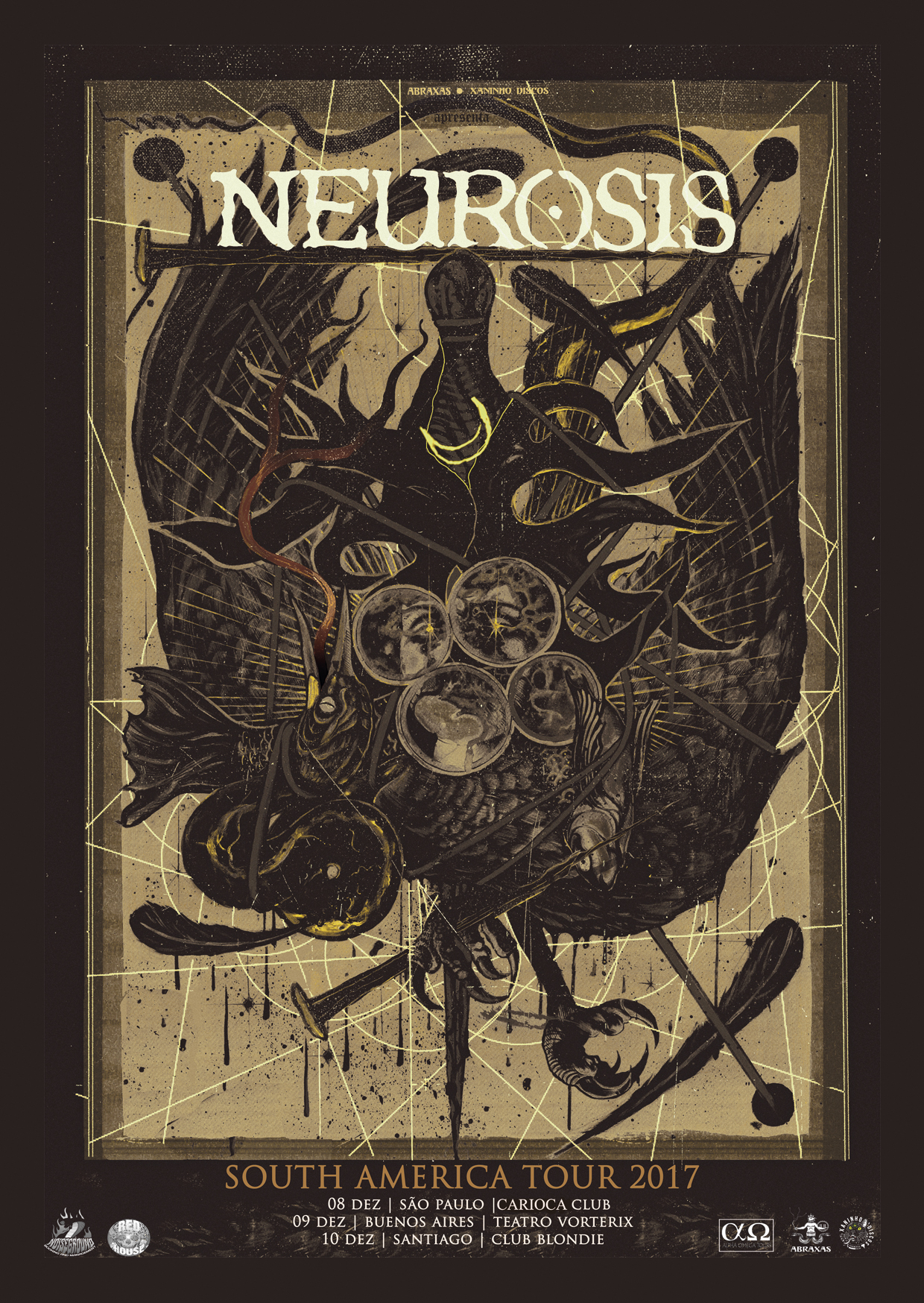 https://deafkidspunx.bandcamp.com
https://www.facebook.com/deafkidspunx
http://www.neurotrecordings.com
http://www.facebook.com/neurotrecordings
https://neurotrecordings.bandcamp.com
https://twitter.com/OfficialNeurot