photo by Pedro Roque
Brazilian psych-noise power trio DEAFKIDS appears on the massive list of artists confirmed to appear on the soundtrack for dystopian role-playing video game Cyberpunk 2077, set for release on December 10th. The massive two-part soundtrack sees each artist embodying fictional personas that their 2077 selves would play, and sees DEAFKIDS' "Selva Pulsátil" featured for the in-game artist Tainted Overlord, the band joining the likes of Run The Jewels, Converge, Tomb Mold, Grimes, Rad Boy, HEALTH, and many others. The soundtrack will see release across all digital platforms in two stages surrounding the release of the game, the first volume a day after game's release – December 11th, on which the DEAFKIDS track will appear – followed by the second installment on December 18th.
"We are very stoked to be part of this soundtrack, together with a load of great artists!," DEAFKIDS collectively states. "Turns out a developer working on the game digs our stuff, so they, in a really nice way, invited us to participate. We've felt really honored with the opportunity to be part of this awesome and huge thing, touching and moving many people in the gaming universe across the world. Many people had already regarded our sound as being somewhat quite dystopian and 'cyberpunkish,' and we've felt this whole aesthetic landscape really matched our sonic explorations. We wrote these songs trying to reach something that could be contemporary to this setting, creating an urban, yet primordial mood – something we feel that ends up having a lot to do with the aesthetic and tone that emanate from the many different cultures of Night City! We couldn't be more proud of representing Brazil and Latin America on this selection!"
DEAFKIDS also just released the first in a series of digital EPs, Ritos do Colapso Vol. I, which sees the band exploring new sounds and experimenting/recording while unable to tour in these virus times. The band relays, "Ritos do Colapso Vol. I is the first in a new series of experiments in the format of digital EPs that we will be releasing during the COVID-19 pandemic era throughout the Bandcamp Fridays, available for streaming and digital purchase. We really appreciate all the support coming from you all and we hope you enjoy these weird new themes during these weird times of collapse of democracy, justice, reality, and our nervous system."
Find DEAFKIDS' Ritos do Colapso Vol. I now at THIS LOCATION.
Hear DEAFKIDS' drummer Mariano speak about the band's recently released collaboration with UK-based experimental duo Petbrick – Iggor Cavalera (Sepultura, Soulwax, Cavalera Conspiracy) and Wayne Adams (Big Lad, Death Pedals) – among other topics, alongside Nocturnus AD, Tombs, Benediction, Armored Saint, and more on Gimme Metal's Gimme 5 TODAY, November 24th at 5:00pm EST / 2:00pm PST RIGHT HERE.
DEAFKIDS will also take part in the Brazilian festival Novas Frequências 10th edition – the main international event on experimental music and sound explorations from South America – presenting their exclusive video-art piece "Código Pictorial," which will take place online with free access at Novas Frequências website on December 3rd at 8pm in Brazil. Find more info HERE.
Find Deafbrick on LP and digital platforms in North America via Neurot Recordings HERE and HERE and in Europe via Rocket Recordings HERE, and through all digital providers are available HERE.
Watch for additional news on DEAFKIDS to post in the weeks ahead.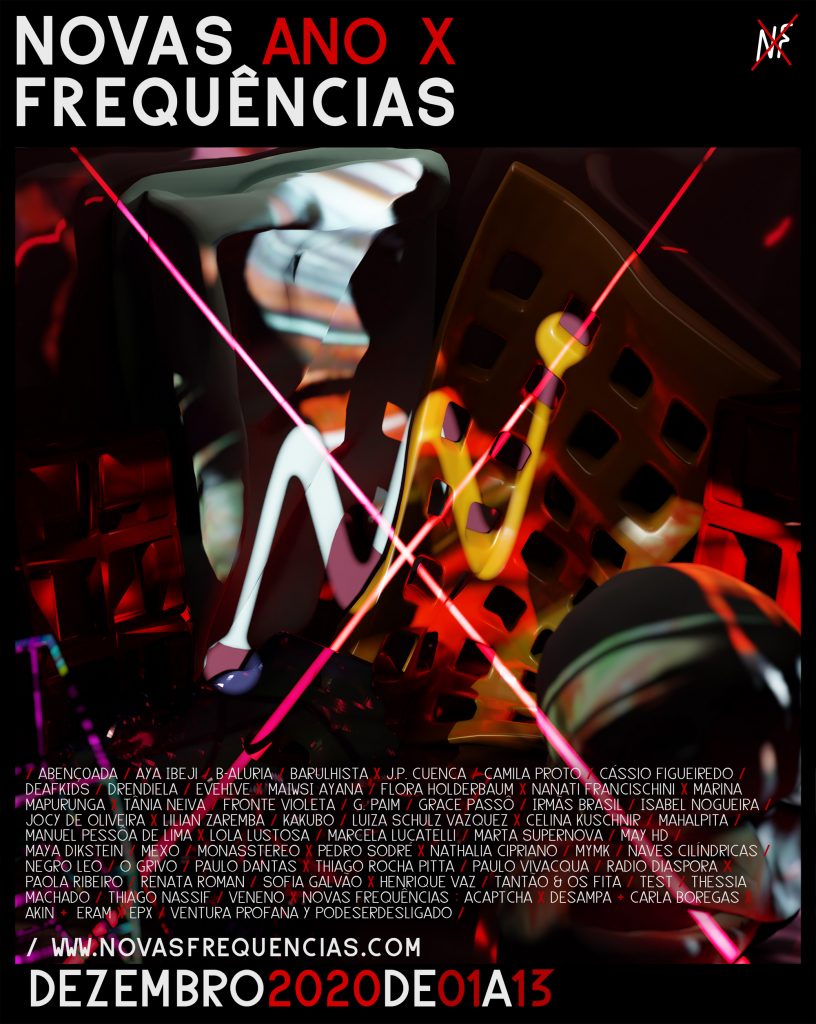 https://deafkidspunx.bandcamp.com
https://www.facebook.com/deafkidspunx
http://www.neurotrecordings.com
http://www.facebook.com/neurotrecordings
https://neurotrecordings.bandcamp.com
https://twitter.com/OfficialNeurot