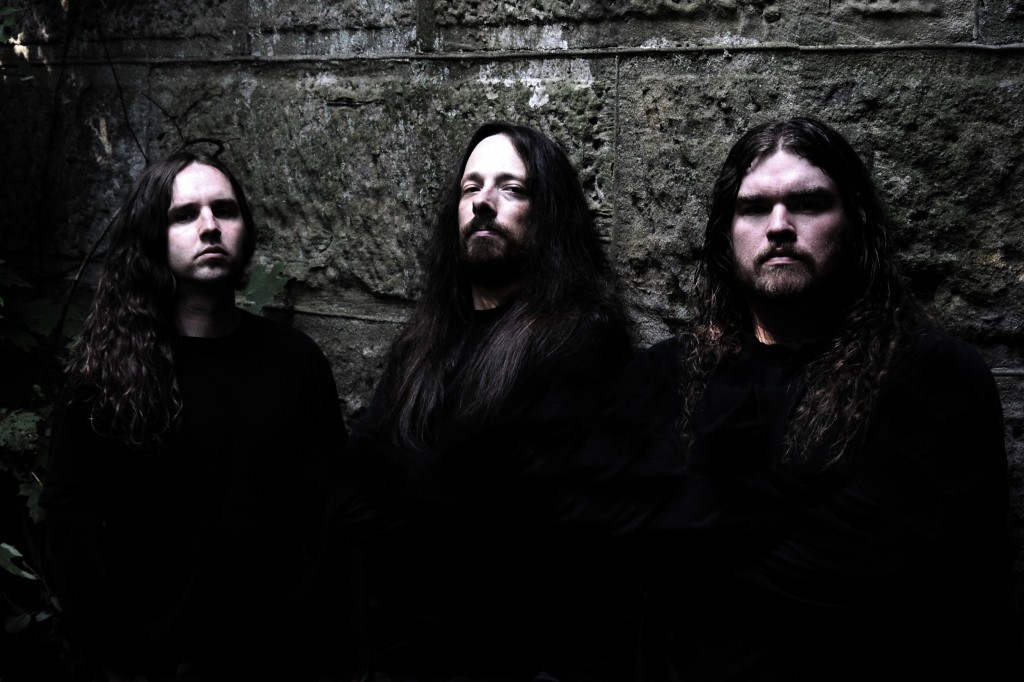 Columbus, Ohio's unique prog/doom/tech/stoner/metal unit DEADSEA are putting the final touches on their upcoming Grand Delugeon US tour. Set to kick off on the first of October, the band will splatter the Midwest, Northwest, West Coast and Southern US states — the band's first time to tour the West Coast — on a three-week rampage, with the entire tour being centered around this year's annual Fall Into Darkness Festival in Portland, Oregon.
DEADSEA will be slaying their nightly audience with their totally unclassifiable gargantuan alloy, which is comprised of countless strains of "out there metal." Fans who venture out to the shows will hear selections from the band's upcoming album they're wrapping up now, set for release later in 2010. As with their previous full-lengths — 2005's Desiderata LP and 2007's self-titled CD — this new yet-to-be-titled full-length will again be released on the band's own Chrome Leaf Records, who've also been responsible for releases from Prosanctus Inferi, Nekrasov/Aderlating (split), Portal and more in recent years.
DEADSEA Grand Delugeon 2010 US Tour:
10/01/2010 *TBA – Chicago, IL
10/02/2010 Bong Ward – Milwaukee, WI
10/03/2010 Turf Club – Minneapolis, MN
10/04/2010 Memory Lanes – Minneapolis, MN
10/05/2010 Bourbon Theatre- Lincoln, NE
10/06/2010 *TBA – Denver, CO
10/07/2010 Burt's Tiki Lounge – Salt Lake City, UT w/ Laughter
10/08/2010 Red Room Tavern – Boise, ID
10/09/2010 Berbati's Pan – Portland, OR @ Fall Into Darkness Fest
10/11/2010 Alibi- Arcata, CA
10/12/2010 *TBA – Oakland, CA
10/13/2010 Elbo Room – San Francisco, CA w/ Grayceon
10/15/2010 *TBA – Los Angeles, CA w/ Landmine Marathon
10/16/2010 *TBA – San Diego, CA w/ Landmine Marathon
10/17/2010 Sound Kontrol – Phoenix, AZ w/ Landmine Marathon
10/18/2010 Burt's Tiki Lounge – Albuquerque, NM
10/19/2010 Pine Box – Midland, TX
10/20/2010 Headhunter's – Austin, TX
10/21/2010 Nightmare – Dallas, TX w/ Christian Mistress
10/22/2010 *TBA – Nashville, TN
More news on DEADSEA's upcoming album will be released in mere days, along with more confirmed tour dates. Promos of the album will also soon be available. Contact Earsplit PR for all DEADSEA and Chrome Leaf Records press inquiries, worldwide.
http://www.myspace.com/deadsea
http://deadsea.bandcamp.com
http://www.chromeleaf.org