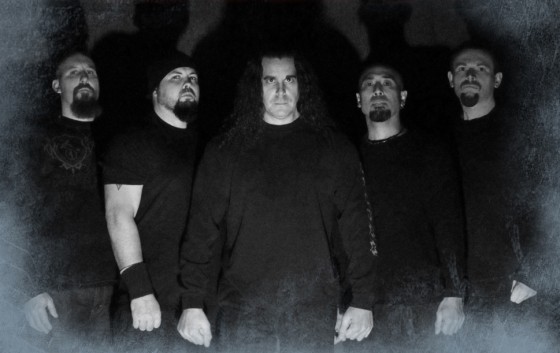 Evilution, the debut from Sacramento, California-based power metal act DEADLANDS is out now on Massacre Records. Boasting killer hooks, dynamic vocals, aggressive riffing, epic solos, catchy lyrics, driving drums and intricate bass lines that combine heavy, thrash, power, groove, and speed metal with shredding hard rock overtones, this band of seasoned performers delivers a heavy and energetic yet commercial musical approach in its songwriting and execution.
Formed in the summer of 2010 by lead vocalist Brian O'Connor (Consfearacy, ex-Vicious Rumors), lead guitarist Michael J. Gardner (The Council), lead guitarist Kevin Rohr (Spectre), bassist Steve "Dedbass" Northam and drummer Danny Sablan (HateFX, The Council), these longtime friends and experienced musicians had a clear vision of creating a powerful and unique heavy metal group. DEADLANDS is quickly establishing a large fan base, being nominated for a 2012 Sacramento Area Music Award (SAMMIES), playing live, and sharing the stage with artists such as Exodus, Anvil, Y&T, Great White, Death Angel and more. They have received great reviews and high praise for their music and live performances from fans, concert promoters and media sources.
DEADLANDS' debut full-length Evilution bears forty-three minutes of the band's diehard power metal, and features guest solo appearances by legendary metal guitarists Hank Shermann (Mercyful Fate), Michael Denner (Mercyful Fate, King Diamond), Andy LaRocque (King Diamond), Claudeous Creamer (Dragonlord), Mike Wead (Mercyful Fate, King Diamond), Glen Alvelais (Forbidden, Testament, HateFX), and Steve Smyth (Nevermore, Forbidden). Evilution was mixed and mastered by DEADLANDS and Juan Urteaga (Machine Head, Testament) at Trident Studios, and bears artwork by Erick Zombie.
Check out DEADLANDS' killer high-action video for the album's title track and more here: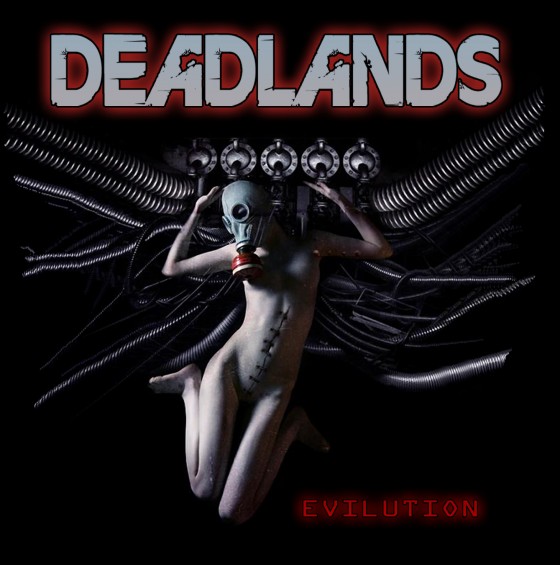 Evilution Track Listing:
1. Pandemic Genocide
2. Deadlands
3. Ground And Pound
4. Final Solution
5. She's On Fire
6. Asphyxiate The Masses
7. Path We've Chosen
8. Gone Wrong
9. Legions Of The Damned
10. Shed My Skin
11. The Last In Line
http://www.DeadlandsMusic.com
https://www.facebook.com/DeadlandsMusic
http://www.massacre-records.com
https://www.facebook.com/massacrerecordseurope