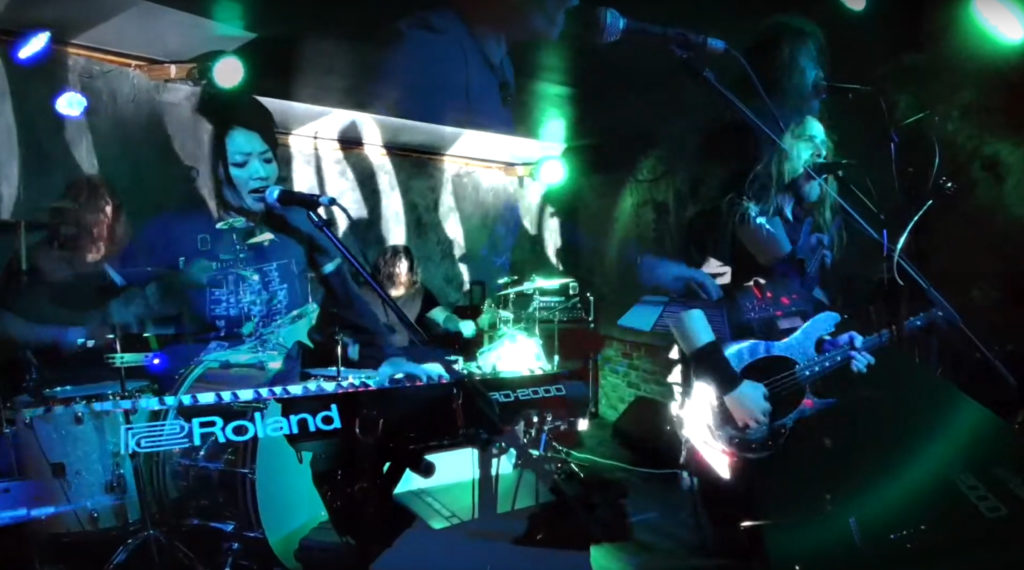 photo by Ross Brown
Cvlt Nation is hosting a live set from Atlanta, Georgia-based post-rock/avant doom trio DEAD REGISTER. Filmed in November of last year, the set features two previously released tracks as well as a brand-new song and sees release as the band begins construction on their next full-length recording, due out next year.
The band offers, "DEAD REGISTER dropped into The Freetown Boom Boom Room in Lafayette, Louisiana during our Fall 2019 tour. It was a historically frigid November evening for the southern town, rendering the club and most of the area quiet and empty. We were warmly greeted by Ross Brown (10 South Productions), who brought two steaming hot crockpots of homemade Cajun chili spaghetti sauce and a multi-cam setup to chronicle the show. We approached the evening like a 'Live at KEXP' performance, playing privately for the fine staff of The Freetown Boom Boom Room, the opening band, and Ross. We kindly sacrificed our interview portion for more portions of his slow-cooked meat sauce. It was a very cozy and unforgettable night that we're happy to share with you now."
Writes Cvlt Nation, "They're able to weave the past into a brand new futuristic sonic tapestry… It's time for you to plug your brain into DEAD REGISTER and come alive!"
See the DEAD REGISTER live set at Cvlt Nation RIGHT HERE.
DEAD REGISTER is the cure for those who crave dark, tortured intimacy administered through gut-pulverizing sonic heft. Employing unconventional instrumentation, the dual-bass power trio can charm live audiences with undeniably catchy hooks while eviscerating them with downtuned bludgeoning riffs and hypnotic atmosphere.
The band's textural palette is layered from thematic strums and punches of a sole four-string or bass VI guitar, sandwiched between girthy bombastic sub-bass and dirty soaring synthesis, supercharged by pummeling drums, and all neatly tied together with silky baritone vocals. Their sound has been described as "The heaviness of Through Silver In Blood funneled through the darkest hooks of Disintegration." Listeners have been known to tear up over their beautifully solemn melodies interwoven with pulsing entrancing dissonance.
The husband and wife team of M. Chvasta and Avril Che burst through the gates forming DEAD REGISTER in late 2013, bringing on a live drummer in early 2014. The DIY-lifers have since produced three critically acclaimed independent releases on their own AVR label (plus a reissue of the Fiber 12″ on Throne Records), and have created four music videos fueled by shoestring budgets and the graciousness of their friends and community. They have toured the US and Canada in support of their Fiber LP and Captive EP and intend to cultivate a life on the road. A large selection of new material is currently being recorded in-house by their drummer, R. Garcia, in preparation of forthcoming releases. The band will release several new singles and more over the months ahead while their next album is completed for release in 2021 when touring and a proper celebration of the album can transpire.
Watch for additional announcements, singles, videos, and more from DEAD REGISTER to be issued over the months ahead.
photo by Emily Harris
DEAD REGISTER:
Chvasta – vocals, bass VI, bass, effects
Avril Che – bass synth, keys, textures, vocals, live visuals
R. Garcia – drums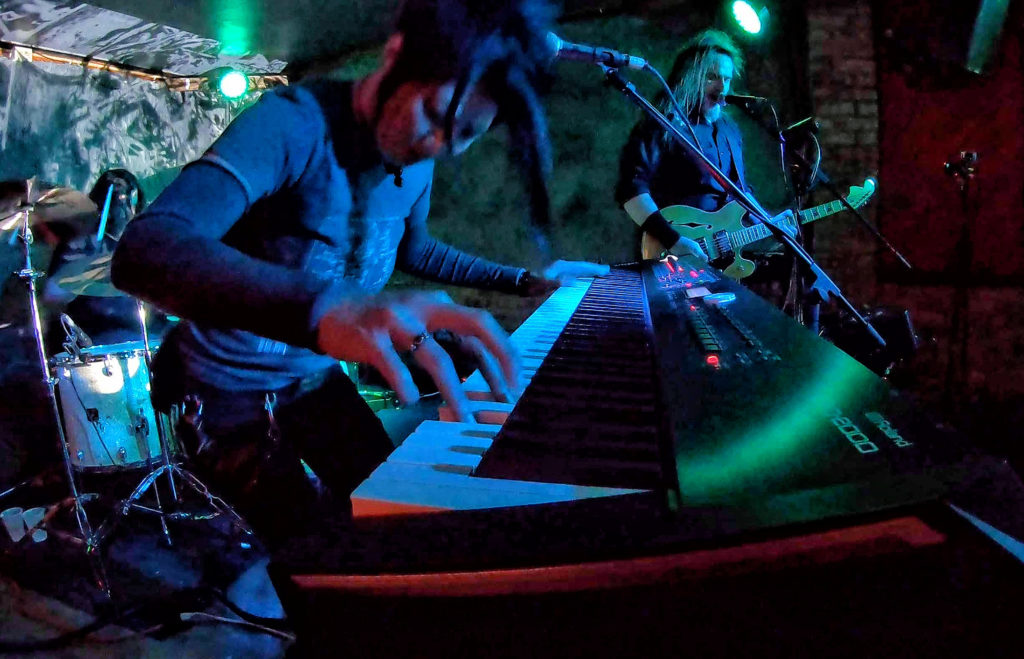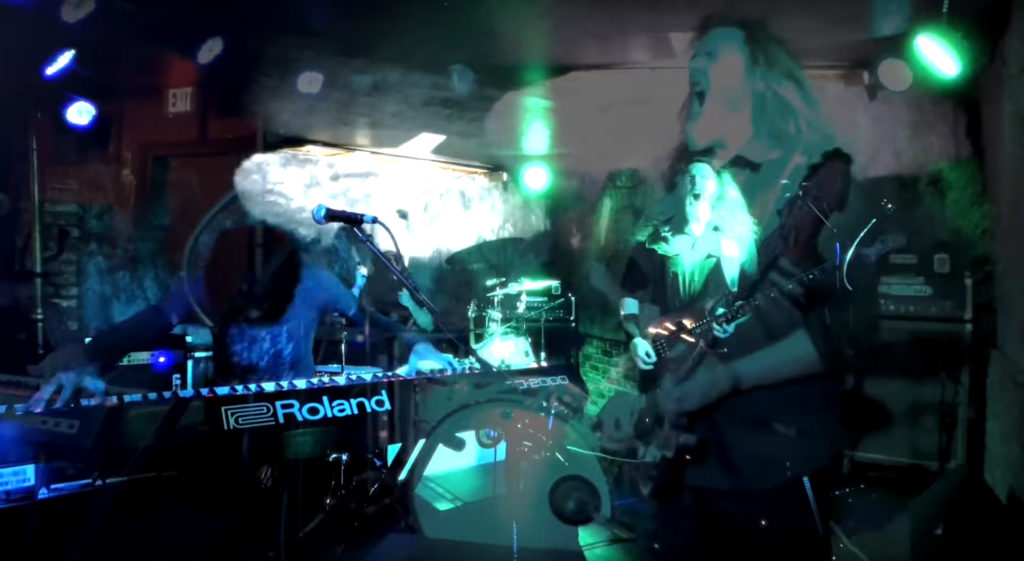 photos by Ross Brown
https://www.deadregister.com
https://deadregister.bandcamp.com
https://www.youtube.com/deadregister
https://www.facebook.com/deadregister
https://www.instagram.com/dead_register
https://twitter.com/deadregister