With 20 Buck Spin getting ready to bombard the planet the latest output from DEAD IN THE MANGER, as their debut LP, Cessation, is prepped for early February release, Noisey launches the first single from the new album.
DEAD IN THE MANGER's content, song titles and origin remain as unidentified as the members' identities, not to bury a hidden agenda or mask some smattering of mainstream entertainment icons from public scrutiny, but more to allow the artwork, music and belittling delivery to be the focal points of their flesh-cutting tunes. With the album's fourth track, "IV," it is apparent what menacing and malevolent decimation lies on Cessation, the outfit's fluid blending of tactics culled from the realms of black metal and grindcore directly more apparent than ever. With the exclusive stream of "IV," VICE Magazine's music portal, Noisey, issues of the album, "it's even better than their first EP. Smoldering black metal, gloomy post-rock, and flourishes of technical, melodic death congeal into something diabolically unique. These dudes know what they're doing."
Dispatch "IV" through Noisey RIGHT HERE.
20 Buck Spin, also responsible for DEAD IN THE MANGER's Transience EP early this year, will release Cessation on February 3rd, 2015, on 12″ LP and through all digital outlets.
In early 2014, a damaging new musical force made itself apparent, when DEAD IN THE MANGER appeared seemingly from out of nowhere with their debut EP, Transience, a six-movement EP which brandished a monstrous blend of extreme metal with elements born of black/war metal realms as well as standards of the grindcore movement in a seamless and endlessly destructive alloy. DEAD IN THE MANGER follows up the Transience debut with six new stages in the grief process, resolved in their adherence to dispiriting melodic atmosphere and frenzied black carnage, ever reaching upward yet inevitably pulled down into the mire. Whether grinding forth in a cascade of blinding black metal violence or cloaked in despondent post-rock gloom, Cessation leaves no space for hope, compelling the paradoxical embrace of suffering, the album shrouded in appropriately bleak artwork courtesy of Misanthropic Art (Secrets Of The Moon, Hooded Menace, Attic). The machinery of plutocratic slavery, churning and grinding the spirit of life until little remains but the last gasp of a doomed humanity, a cessation of the primal light in an absurdist nightmare.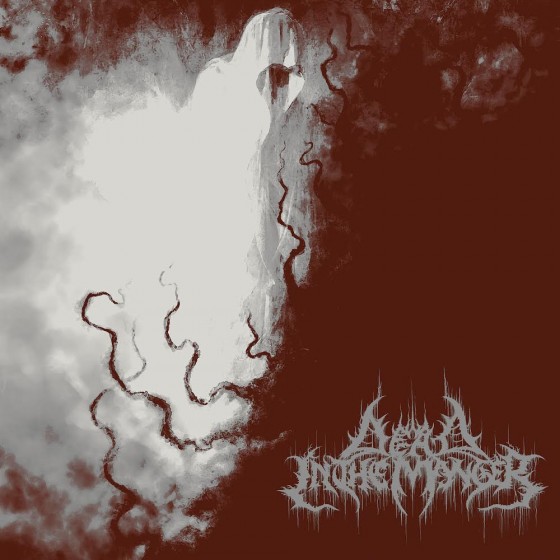 http://deadinthemanger.com
http://www.20buckspin.com
http://www.facebook.com/20buckspin
http://twitter.com/20buckspinlabel