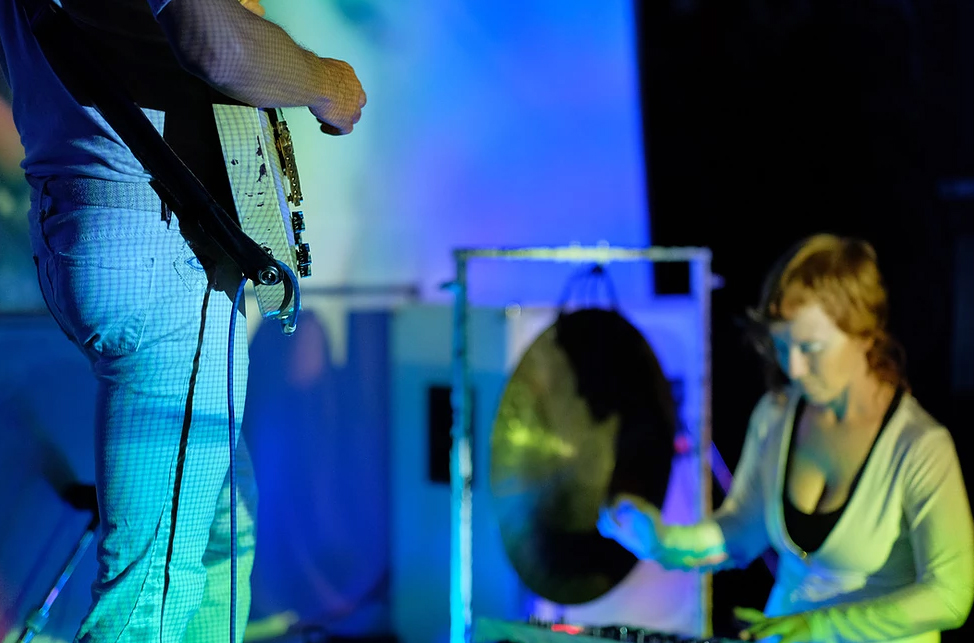 [photos by The Full Tilt]
Baltimore-based progressive/experimental duo DARSOMBRA continues to book new tour dates in support of their fifth album, Transmission, which was released independently by the band in August.
In support of the album, DARSOMBRA embarked on a two-month-long North American tour from the end of August into October which concluded at Baltimore's annual Mushroom City Art Festival gathering. Along the way, the band not only played at a wide range of venues, galleries, and DIY spots, they also set up several of their infamous roadside performances playing in the Badlands of South Dakota and more. The massive trek was followed by several local one-off shows, and now, DARSOMBRA heads back out on several short tours to close out this year and launch the new year, which will prove to be another busy year for the band.
Closing out 2019, DARSOMBRA will head down to North Carolina for a trio of shows next week. Joined by Damiyana, they will perform in Raleigh, Winston-Salem, and Asheville December 19th through 21st. Leading off 2020, DARSOMBRA has booked a duo of shows in Upstate New York, playing Ithaca and Buffalo on January 17th and 18th. This is directly followed by a run of West Coast shows. Leading with the band's first show in Mexico, they'll play Tijuana, San Diego, Los Angeles, and Santa Barbara January 23rd through 26th. February 22nd sees DARSOMBRA playing the inaugural Shadow Frost Music & Arts Festival in Frederick, Maryland alongside Vastum, Deceased, Magic Circle, and many others.
This spring, DARSOMBRA will make their return to Europe for their maiden Roadburn performance in April, and both UK dates with Conny Ochs and European dates with Kristian Harting are in the works. See all confirmed shows below and watch for additional tour dates to be posted early in the new year.
DARSOMBRA's Ann Everton has created a short video collecting moments from the recent tour, now playing RIGHT HERE.
Transmission is out now on LP, CD, cassette, and digital download directly through DARSOMBRA. Each format of the album bears slightly different artwork and design elements than the others.
Find a wide array of options at the band's webshop HERE and Bandcamp where the entire album is streaming HERE.
DARSOMBRA Tour Dates:
12/19/2019 Slims – Raleigh, NC w/ Damiyana
12/20/2019 Monstercade – Winston-Salem, NC w/ Damiyana
12/21/2019 Odditorium – Asheville, NC w/ Damiyana
1/17/2020 Sacred Root – Ithaca, NY
1/18/2020 Honey Room – Buffalo, NY
1/23/2020 Lyncanthro Pub – Tijuana, BC
1/24/2020 Til-Two Club – San Diego, CA
1/25/2020 Highland Park Bowl – Los Angeles, CA w/ All Souls
1/26/2020 Golden Heart Space – Santa Barbara, CA
2/22/2020 Shadow Frost Music & Arts Festival – Frederick, MD
4/18/2020 Roadurn Festival Hall Of Fame – Tilburg, NL
Since forming in 2006, DARSOMBRA has released an extensive catalog of albums and smaller releases through a vast network of underground labels including At A Loss, Public Guilt, Exile On Mainstream, Translation Loss, and Noise Bombing, Transmission is being funded and released independently by the band. Uniting Brian Daniloski on guitar, vocals, and effects, and Ann Everton on synthesizer, vocals, gong, and visuals, DARSOMBRA is a transcendental and emotive experience. Live, they create a symbiotic audio-video involvement that creates a temporary reality, woven by sight, sound, and movement. These psychedelic and transcendental characteristics are transferred to record as closely as possible.
Transmission consists of one continuous track delivering more than forty-one minutes of DARSOMBRA's sprawling, mind-expanding, musical exploration. Ranging from relentless, charged, and cinematic, to ephemeral, transcendent, and delicate, the song embraces its many qualities as it wraps itself into a thematic, uncompromising saga with a million different interpretations available to the listener. It is a unique experience as a piece of recorded sound, and an unforgettable spectacle to see live.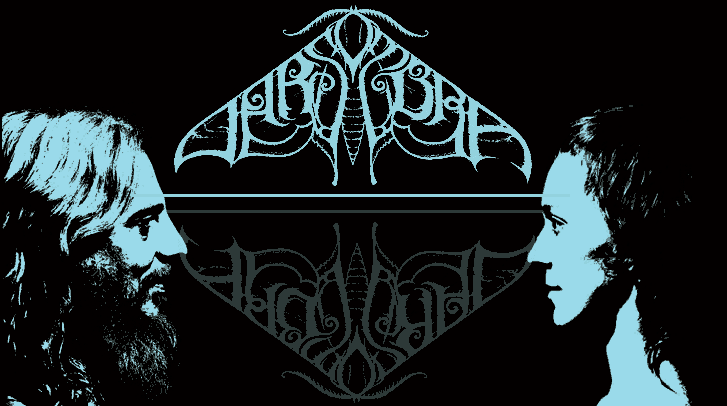 https://www.darsombra.com
https://darsombra.bandcamp.com
https://www.facebook.com/darsombra
https://www.youtube.com/darsombra
https://www.instagram.com/darsombra