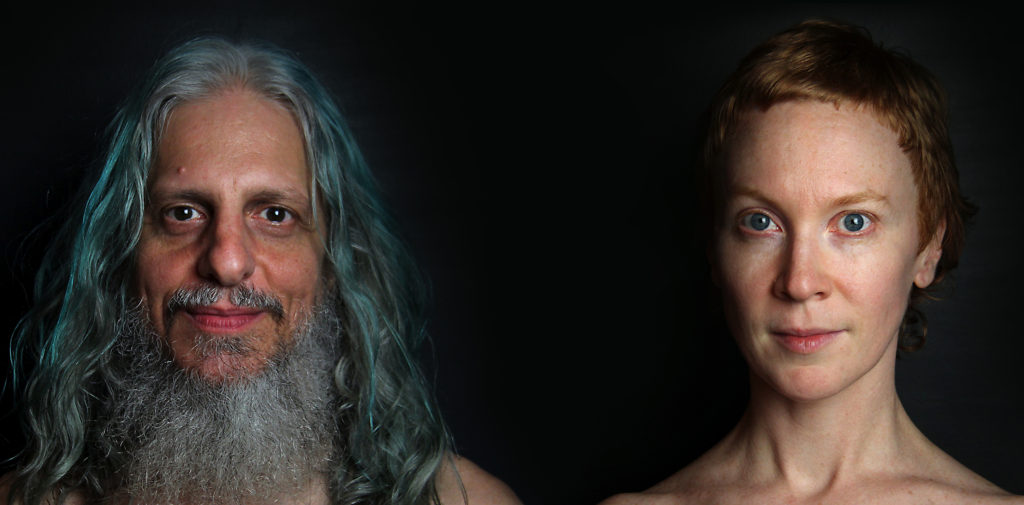 Baltimore, Maryland's psychedelic audiovisual duo DARSOMBRA begins their first tour of 2022 this week on a five-city Southeast Coast run, playing Raleigh, Asheville, Atlanta, Columbia, and Winston-Salem March 17th through 24th.
A few weeks later, DARSOMBRA will play their hometown as part of Grim Reefer Fest 2022 alongside Heavy Temple, Cavern, Grave Bathers, Haze Mage, and more, which will see the band launching a five-week US Spring tour as they continue to book the year full of live excursions.
DARSOMBRA released the two-song Call The Doctor/Nightgarden EP in April of last year as a bridge between their 2019-issued Transmission LP and its successor, a massive double-album, which is currently being completed. On the Winter Solstice of 2021, they released a music video to "Nightgarden" [watch HERE] and informally toured the Southwest, Midwest, and Pacific Northwest US regions with outdoor/roadside shows safely performed throughout several lockdown months.
Additionally, the band is working on a remix project, collecting reimagined versions of their song "Call The Doctor." Artists interested in taking part in the remix project are invited to contact the band through their website or social media channels.
Stream DARSOMBRA's Call The Doctor/Nightgarden EP at Bandcamp HERE and watch tons of official videos and live footage including roadside pop-up shows at their YouTube channel HERE.
Find DARSOMBRA's albums at Bandcamp HERE and find merch and much more at their webshop HERE.
DARSOMBRA Tour Dates:
3/17/2022 Ruby Deluxe – Raleigh, NC
3/18/2022 Static Age – Chapel Hill, NC
3/22/2022 Sabbath Brewing – Atlanta, GA
3/23/2022 Roach Motel (house show) – Columbia, SC
3/24/2022 Monstercade – Winston-Salem, NC
4/16/2022 Grim Reefer Fest @ Ottobar – Baltimore, MD [info]
https://www.darsombra.com
https://darsombra.bandcamp.com
https://www.facebook.com/darsombra
https://www.youtube.com/darsombra
https://www.instagram.com/darsombra