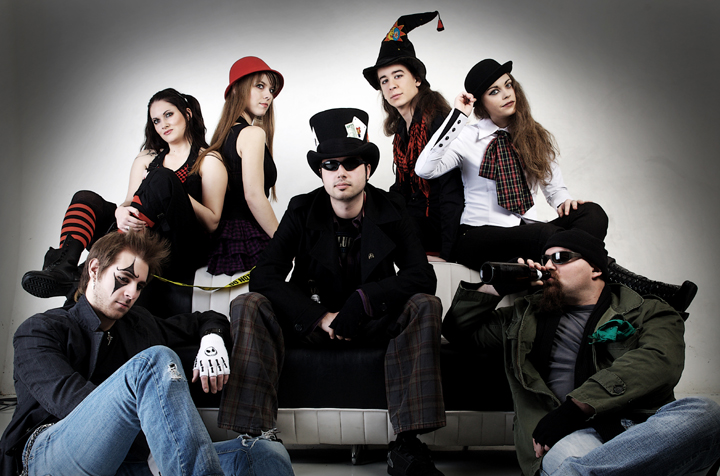 When seven Greek charlatans get together, the musical visions that spring from their minds can only be described as a true freakshow.
Back in late 2004 the idea of a band that could develop a theatrical attitude and combine different musical elements with the dynamics of metal and rock sound, brought DAKRYA to life. Following the usual demos and local live shows, the band released its debut album Monumento in the spring of 2008. Receiving great reviews and good support from both the media and the fans in and around Greece, DAKRYA started touring on a broader scale, supporting international bands such as Moonspell and more.
In 2009 the band began to work on new material; the main goal was to put even more emphasis on the "theatrical" style of DAKRYA, and in January 2010 the band entered the studio with engineer George Bokos (Rotting Christ), to record their sophomore album Crime Scene. Come March 2010 the band found themselves sitting in a studio in Sweden mixing the album together with Pelle Saether (Diablo Swing Orchestra, Draconian, Madder Mortem), followed by a trip to another Swedish sound-guru, Göran Finnberg (Opeth, In Flames, Arch Enemy) for the mastering of the disc.
From beginning to end, Crime Scene is a one-of-a-kind musical experience. Ranging from the psychotic and cinematic melodrama heard in bands like Diablo Swing Orchestra and Unexpect to the orchestrated Gothic metal comparable to Therion and Theatre of Tragedy, DAKRYA paints their mark all over the canvas.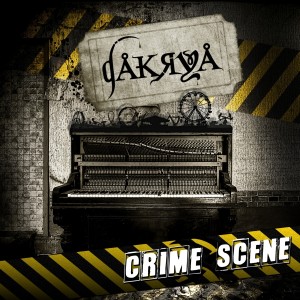 Crime Scene track listing:
1. The Charlatans
2. Blind Man's Bluff
3. Scaremongering
4. The Urban Tribe
5. Camouflage
6. Phantasmagoria
7. Inertia
8. Dramatis Personae
9. A Dreadful Side Scene
Promotional copies of Crime Scene and interviews with DAKRYA are available now via Earsplit.
http://www.dakrya.com
http://www.myspace.com/dakrya
http://www.lasersedgegroup.com