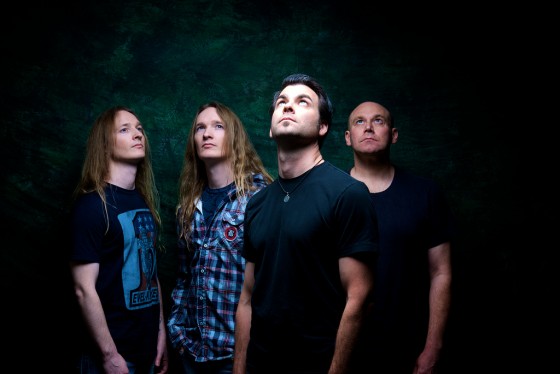 DeEvolution, the anticipated debut full-length from CYNTHESIS, is set for worldwide release via Sensory Records on April 19th, 2011.
A label priority for Sensory this year, the magnificent DeEvolution tells the story of an elite group of leaders from a heavily industrialized city who find, brainwash and then exploit an indigenous tribes' shaman, believing he would be the perfect supreme leader. By propping him up as possessing all the answers to society's ills, the elites use him in order to gain and keep more control over the masses in order to influence the masses via religion, media, consumerism and government.
Check out the brilliant cover artwork for DeEvolution created by Dennis "Damn Engine" Sibeijn (Exodus, Dragonforce, Lamb of God, Him):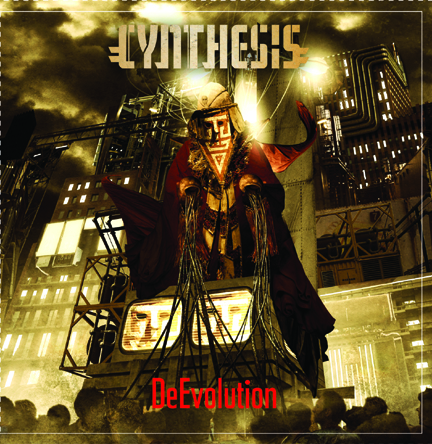 DeEvolution Track Listing:
1. The Man Without Skin
2. Incision
3. Divided Day
4. Shallow World
5. Profits Of Disaster
6. The Edifice Grin
7. Twilight
8. A Song Of Unrest
CYNTHESIS reunites three original members of progressive metal heroes Zero Hour — founding twin brothers Jasun and Troy Tipton and original vocalist Erik Rosvold — for the first time on a recording since their heralded albums The Towers of Avarice [2001] and Metamorphosis [2003], both considered landmark releases in the progressive metal community. DeEvolution was recorded and produced in 2010 by Dino Alden (Marty Friedman, Tony MacAlpine, Vinnie Moore, Zero Hour), and while trademark styles of both the Tipton Brothers and Rosvold shine heavily throughout the release, over the course of eight epic anthems, it is very clear by more relaxed pace and epic story of DeEvolution that this is NOT a new Zero Hour album.
Promos of DeEvolution will be available to North and South American journalists in mere days, and interviews with the members of CYNTHESIS will begin immediately afterward! Get in touch with Earsplit PR with all press requests.
http://www.myspace.com/cynthesisband
http://www.facebook.com/pages/Cynthesis/151408508214843
http://www.lasersedgegroup.com