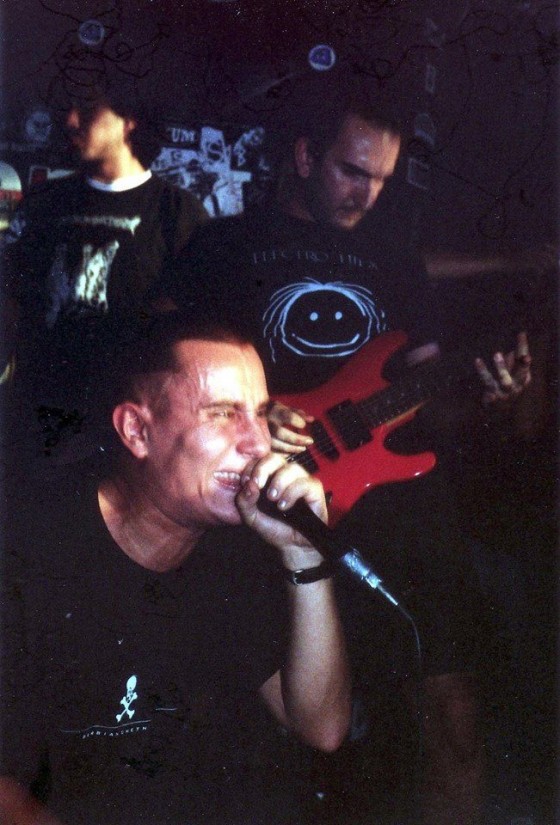 In just days, Relapse Records will have officially infiltrated the populace with Nero In Metastasi — the label LP debut from longtime Italian hardcore/grind kings, CRIPPLE BASTARDS — the record set for release in Germany/Benelux February 14th, in the UK February 17th and in North America on February 18th. The newest in an exceedingly lengthy line of decimating full-length, mini and split releases in the band's two-and-a-half decades in existence thus far, Nero In Metastasi is their third LP recorded under the watch of producer Fredrik Nordström at Studio Fredman in Gothenburg, Sweden (Arch Enemy, At The Gates, Dark Tranquillity), and bears some of the most straightforward, metallic attacks the band has ever dispatched.
Noisey is now playing CRIPPLE BASTARDS' entire new blasterpiece ahead of street date, the gritty text accompanying the stream issuing, "…Nero in Metastasi, is eighteen new tracks that say 'fuck you' in the best way they know how, with speed, vitriol and unending hatred."
What more conviction do you need? Deploy and destroy RIGHT HERE.
Additional preliminary responses from media outlets have been fully supportive of CRIPPLE BASTARDS' decisive savagery, with Exclaim! Magazine reporting, "At this stage in their career they could (and should) become university professors and teach a course on musical brutality. This is a highly focused, ruthless and savage grind record that seamlessly includes elements of death metal, punk and hardcore, using each of these tools better than many artists who focus solely on those styles." Punk/grind movement vets Disposable Underground stated of the record, "Nero In Metastasi features signature CRIPPLE BASTARDS start-stop songs and blast beats and enraged vocals. Some of the guitar riffs are reminiscent of thrash/crossover bands of the past, which makes sense since the band has been doing this for a very long time–and knows what it's doing," and extreme music webzine Last Rites praised the album as one of the top contemporary releases of the genre, with, "This is thirty-five minutes of absolutely head-bashing modern grinding, delivered with vicious sincerity by a band at the top of its game.. Grinders, take note – these Bastards keep getting better, and here, they're at their best. 2014's first grindmonster is upon us."
CRIPPLE BASTARDS have been updating their tour schedule for the first half of 2014 in conjunction with the release of Nero In Metastasi, with a full tour of Japan and Australia including performances at Obscene Extreme Asia and Obscene Extreme Australia approaching, followed by a US tour based around their set at Maryland Deathfest confirmed for May. More live actions will be announced in the coming weeks.
Preorders for physical copies of Nero In Metastasi can be placed HERE and iTunes preorders HERE.
CRIPPLE BASTARDS Tour Dates:
2/14/2014 Kaleidos – Poviglio, Italy w/ M.O.D.
2/25/2014 Kingcobra Squat – Osaka, Japan w/ Red, Riverge, Ramone Takayama & The Students, Palm, Masterpeace
2/26/2014 Huck Finn – Nagoya, Japan w/ Black Ganion, Not A Name Soldiers, Hell And Hell, Sacred Aeolia, Top Breeder
2/27/2014 Bar El Puente – Yokohama, Japan
2/28/2014 Asakusa Kurawood – Tokyo, Japan @ Obscene Extreme Asia w/ Jig-Ai, Contrast Attitude, Butcher Abc, Brain Corrosion
3/02/2014 Asakusa Kurawood – Tokyo, Japan @ Obscene Extreme Asia w/ Doom, Framtid, Systematic Death, Gore Beyond Necropsy
3/05/2014 Blackwire Records – Sydney, Australia w/ Jig-Ai
3/06/2014 The Basement – Canberra, Australia w/ Jig-Ai
3/07/2014 The Reverence Hotel – Melbourne, Australia @ Obscene Extreme Australia w/ Jig-Ai, Captain Cleanoff
3/08/2014 The Corner Hotel – Melbourne, Australia @ Obscene Extreme Australia w/ Doom, Nowyourefucked, The Kill
5/21/2014 Saint Vitus Bar – Brooklyn, NY w/ Maruta, Archagathus, Detroit
5/22-25/2014 Maryland Deathfest – Baltimore, MD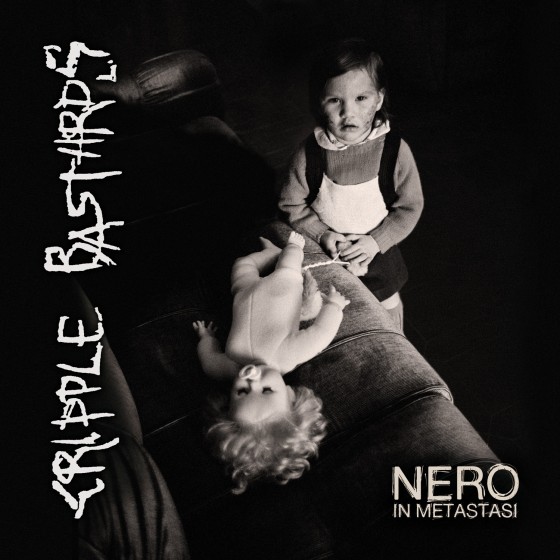 http://www.cripple-bastards.com
https://www.facebook.com/cripplebastards
http://www.relapse.com
http://relapserecords.bandcamp.com
http://www.facebook.com/RelapseRecords