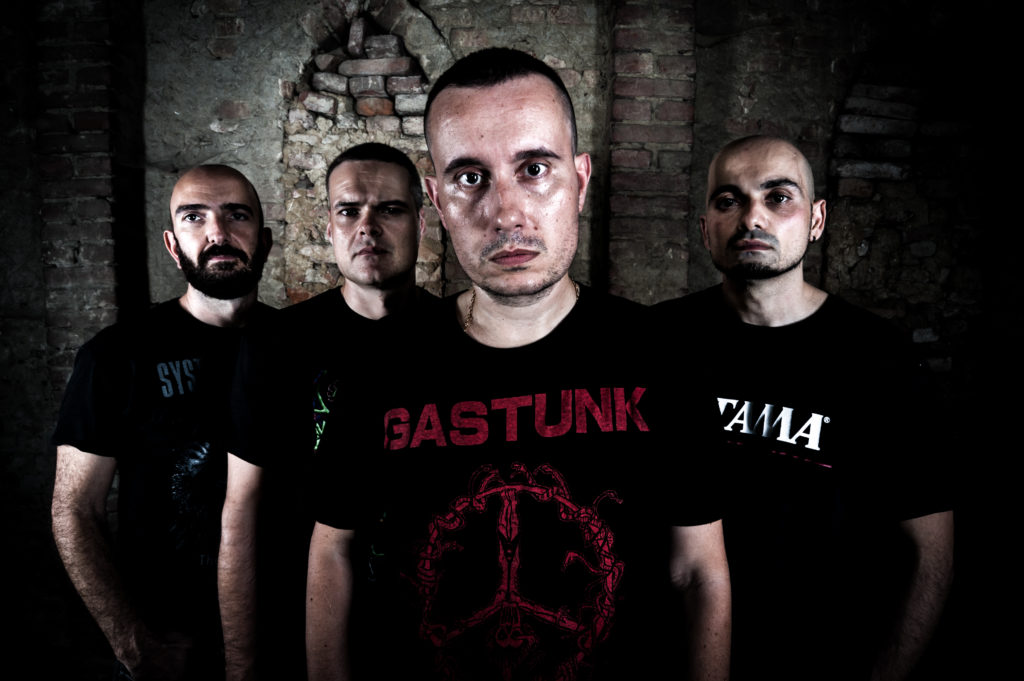 Relapse Records today issues La Fine Cresce Da Dentro, the crushing seventh full-length album by legendary Italian grindcore outfit, CRIPPLE BASTARDS. The LP sees its release as the iconic band celebrates their landmark thirtieth anniversary this year. La Fine Cresce Da Dentro is now streaming on all digital platforms.
Recorded at the legendary Fredman Studios in Gothenburg, Sweden with producer Fredrik Nordström (At The Gates, Dark Tranquillity), La Fine Cresce Da Dentro – translated to "The End Is Growing From Within" – delivers eighteen tracks of inconceivable speed and brutality even surpassing CRIPPLE BASTARDS' intense prior releases. Now in their third decade of delivering their brutalizing anthems to the masses, the album proves that this act shows no signs of slowing down and continues to destroy unsuspecting eardrums with hate-filled, grind-punk chaos.
CRIPPLE BASTARDS' vocalist Giulio The Bastard declares, "La Fine Cresce Da Dentro is our seventh album and the best way to end the band's thirtieth anniversary. This record sums up all what we have built in three decades of hate-filled grindcore… eighteen songs blasting at relentless speed, rage screamed straight in-your-face through the typical CB songwriting that combines influences from different styles."
Strap in and endure the wrath of CRIPPLE BASTARDS' La Fine Cresce Da Dentro at THIS LOCATION.
La Fine Cresce Da Dentro is out today through Relapse Records on CD, LP, and all digital formats. Find ordering and streaming options for all platforms at Relapse.com where the band's official video for "Passi Nel Vuoto" can also be viewed HERE.
CRIPPLE BASTARDS Live:
12/15/2018 Fabrik – Cagliari, IT
1/18-19/2019 XXXapada Na Tromba Festival – Lisbon, PT
5/24-25/2019 Pitfest – Erica, NL
https://www.facebook.com/cripplebastards
https://www.instagram.com/cripple_bastards
https://twitter.com/cripplebastards
https://cripplebastards.bandcamp.com
http://www.relapse.com
http://www.relapserecords.bandcamp.com
http://www.facebook.com/RelapseRecords
http://www.twitter.com/RelapseRecords
https://www.instagram.com/relapserecords